The big dream
The big dream of 3D printing is "Walmart or Home Depot in the palm of your hands" or "A factory in everyone's house". That notion may thrill or frighten you, but there is no denying that owning a machine which can churn out infinitely customizable things on a whim is extremely attractive.
With a 3D printer at home, think of the money you will save by short circuiting inventory and transportation costs that are bundled in everything that we buy.
Think of getting a replacement part for a broken utility in a matter of hours instead of waiting for the part to arrive from a distant location.
Imagine the creative freedom of making every mundane household item personalized to your own taste and preferences. Imagine the joy of wearing a shoe designed to fit just your feet and no one else's.
It will be a different world – much like the computer and the smartphones have empowered billions of people, 3D printers might do the same for manufacturing.
A lot of 3D printing enthusiasts say that 3D printers will soon be an integral part of every household, shifting the balance between manufacturers and consumers. Others say the technology is not there yet, and that the technologies true value lies exclusively in the industrial sphere. All we can do is watch closely and speculate.
What could hold 3D printing back?
There are also several arguments against widespread adoption of 3D printing.
Operating CAD software and 3D printers still requires technical knowledge that the ordinary consumer will not want to bother themselves with. If they don't, then 3D design will remain monopolized in the hands of experts, reducing the value add of infinite customization. You will still be able to download designs from the internet and use simple software to tweak an existing design, but you won't be able to design personalized parts as you please.
Perhaps the biggest limitation of 3D printers are their current capabilities. The range of materials, while growing, still isn't wide enough to meet the vision of infinitely customizable anything.
Similarly, the ability to print multiple colors and materials into the same print — while possible on a handful of machines today — is not nearly widespread enough.
We know that many (if not almost all) useful things use multiple materials and multiple colors. For end use products,  3D printers will not be seen as useful until they can evolve to handle this complexity.
But there is a glimmer of hope. Approaching desktop price and usability is the recent news that XYZ Printing has announced a full-color desktop 3D printer, priced at around $3000.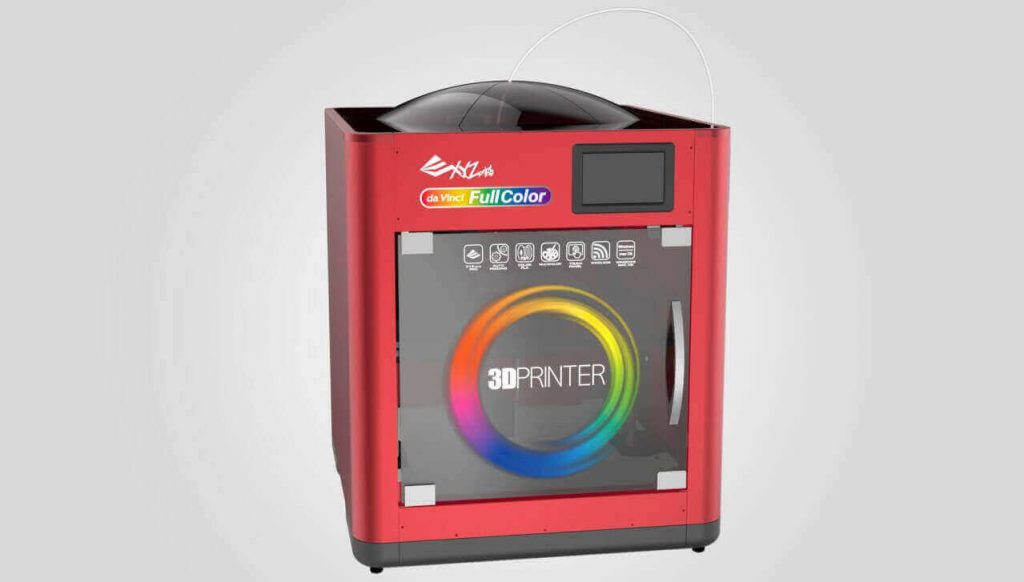 We might still be far from the day when people will 3D print iPhones in their home, but we live in hope.
Reuse and recycle
Even if 3D printers don't revolutionize the household at the scale of personal computers, it is almost certain that it will be a great force of good in the future.
We are slowly approaching a time when recycling is a matter of necessity rather than luxury. How many things do we discard and throw out today because an essential part got broken and it's too hard to find a replacement? With a 3D printer, it is already possible to design and replace many simple parts on demand, rather than by batch.
We believe that in the future, forward thinking people will increasingly 3D print and fix their household objects instead of throwing them away. Even if they don't do it in their own homes, they could do so in a shared 3D printing facility near their homes.
Future of 3D printing in the industry
So much about households. But what's going on at the industrial front?
It turns out that some big household names are very much active in the 3D printing market. GE purchased two European 3D printing companies for 1.4 Billion dollars. HP, the printing giant, introduced their own 3D printing technology and printer.
Giants aside, 3D printing is making steady progress both horizontally and vertically in the industry.
Many new materials are becoming available for 3D printing and this is continually expanding the possibilities of 3D printing and spurring new use cases.  For instance, researchers at Duke University recently developed a 3D-printed gel that mimics human cartilage when dried. This is proving to be very useful for knee replacement surgeries.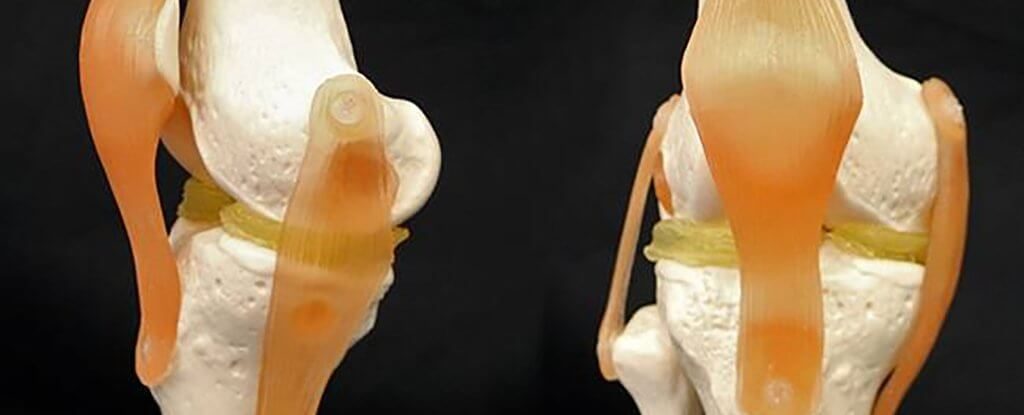 Printer manufacturers are improving the capabilities of their machines to fix current limitations of size, accuracy and consistency. For example, Ford and Boeing are currently testing the Stratasys Infinite Build, a 3D printer that can print objects of infinite length!
The cost of metal printing is coming down, spurring many companies who stayed away earlier because of the prohibitive costs, to adopt 3D printing for prototyping. Automotive and aerospace manufacturers are increasingly using 3D printing to print end products, not just prototypes.
Customizable 3D printed products are on the rise, especially in the medical industry. Remember the tray of plastic goo your dentist stuck in your mouth to make a model of your teeth? Now an orthodontist can simply 3D scan of your teeth instead. The scan is used to make a digital model. With the help of Invisalign, a product from Align Technology, this can be used to customize your mouthpiece!
A technology that inspires
3D printing is also going to outer space! NASA has already put 3D printers on board the International Space Station.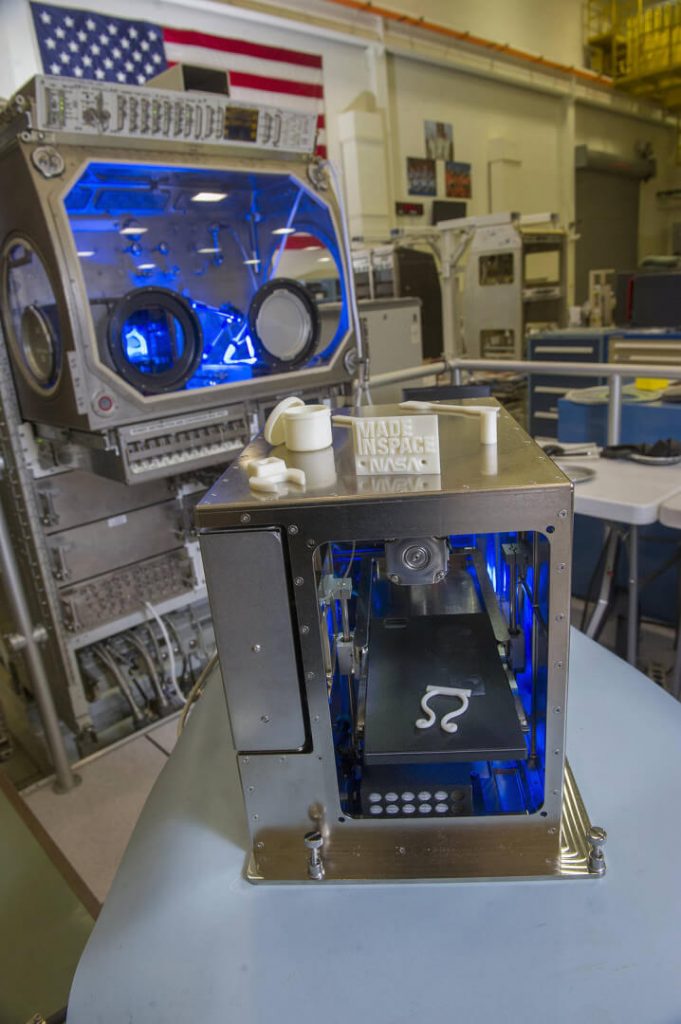 Why are 3D printers so useful in outer space? Consider the case of the Apollo 13. To prevent  astronauts from dying of carbon monoxide poisoning, NASA had to find a way to fit a square peg into a round hole. If there was a 3D printer on board, they could have easily solved the problem by designing a connector and printing it.
Astronauts can't haul an endless supply of parts with them. So it's always a challenge when a valve or widget breaks down and needs a replacement. A 3D printer on board could easily fabricate and fix broken parts as needed.
The long term plan for NASA (or should we say SpaceX?)  is to leverage 3D printers in habitats on Mars and other worlds, because we most likely wouldn't be able to ship a Home Depot along with the people. 3D printers will be humanity's saving grace in the stores absence.
Much closer to Earth, humanitarian organizations are experimenting with 3D printing in regions afflicted by floods, hurricanes and earthquakes. In disaster stricken zones, it is quite difficult to transport essential survival equipment. So these organizations (in particular, a startup called Field Ready) have set up 3D printing facilities nearby which prints the required items on the fly, with minimal need for transportation. Much more on this in our article on the recent Texas hurricane disaster.
A bright future
From households to the industry to disaster zones, 3D printing is transforming the world for the better. The future looks extremely bright for this technology and the benefits it will bring us. In fact, the future is so bright, that we might all need some 3D printed sunglasses real soon.