New to the international trade show scene, In(3D)ustry promotes the use of 3D printing in the industrial sector with a "Museum of Reality".
Don't Miss:
This week saw the second edition of the In(3D)ustry trade show in Barcelona, showcasing the best examples of companies who have successfully used 3D printing technology in sectors like automotive, aerospace, healthcare, and retail. The event, organized by Fira de Barcelona, featured 44 exhibitors and 55 exhibitors.
The companies in attendance included a veritable who's who of household names, including Renault, Airbus, Bosch, and Siemens. Speakers sharing their experiences, challenges and requirements in 3D production included Peter Haneppe, a researcher at Sony Computer; Adevenit Makaya, an engineer at the European Space Agency; and Simone Cesano, design director at Adidas.
According to the show's director, Miquel Serrano, "In(3D)ustry is aiming to be the meeting point for identifying the challenges posed by companies and the solutions offered by all the players within these sectors, from printer manufacturers to software developers and the creators of robots."
Serrano also believes that "events like ours also have an added value; to help build a community between all the sectors involved in the development and use of advanced and additive manufacturing."
In other words, the show functions like a temporary museum of reality of what industrial 3D printing is, and what it can help a business achieve.
How do you Pronounce In(3D)ustry, Anyway?
Don't Miss: With Multi Jet Fusion, HP Challenges Injection Molding
Local talent in the 3D printing industry played a prominent role at this year's show. There was Spanish auto manufacturer Seat presenting a case study, plus HP with the Multi Jet Fusion 3D printer. The latter developed and refined this technology at their research lab in Barcelona.
Unfortunately, recent political events with the Catalonia referendum hindered attendance. And it's more accurate to say that instead of learning about new, groundbreaking technologies, we heard a reiteration of the messaging from companies like Materialise and HP that we've already seen in other shows like TCT and Rapid.
But we think In(3D)ustry shows great promise in the long-term. The region would be well-served by a quality additive manufacturing show on an annual basis. And there's the fact that it's presented as one of eight events in the same week in the same venue. That means In(3D)dustry can draw strength from overlapping and complementary industries.
For example, Expoquima — the International Chemistry Event — is parked right next to In(3D)dustry. Major companies like BASF are present here, and they have a stake in the 3D printing industry through their production of materials and filaments.
In the adjacent hall we have the IoT Solutions World Congress, where blockchain enthusiasts gather to discuss the exciting possibilities for this emerging technology. This is relevant for 3D printing, not least for secure transmission of 3D printing CAD files over long distances.
So viva Barcelona, and viva In(3D)ustry. We'll be running more detailed stories about the show later this week and early next.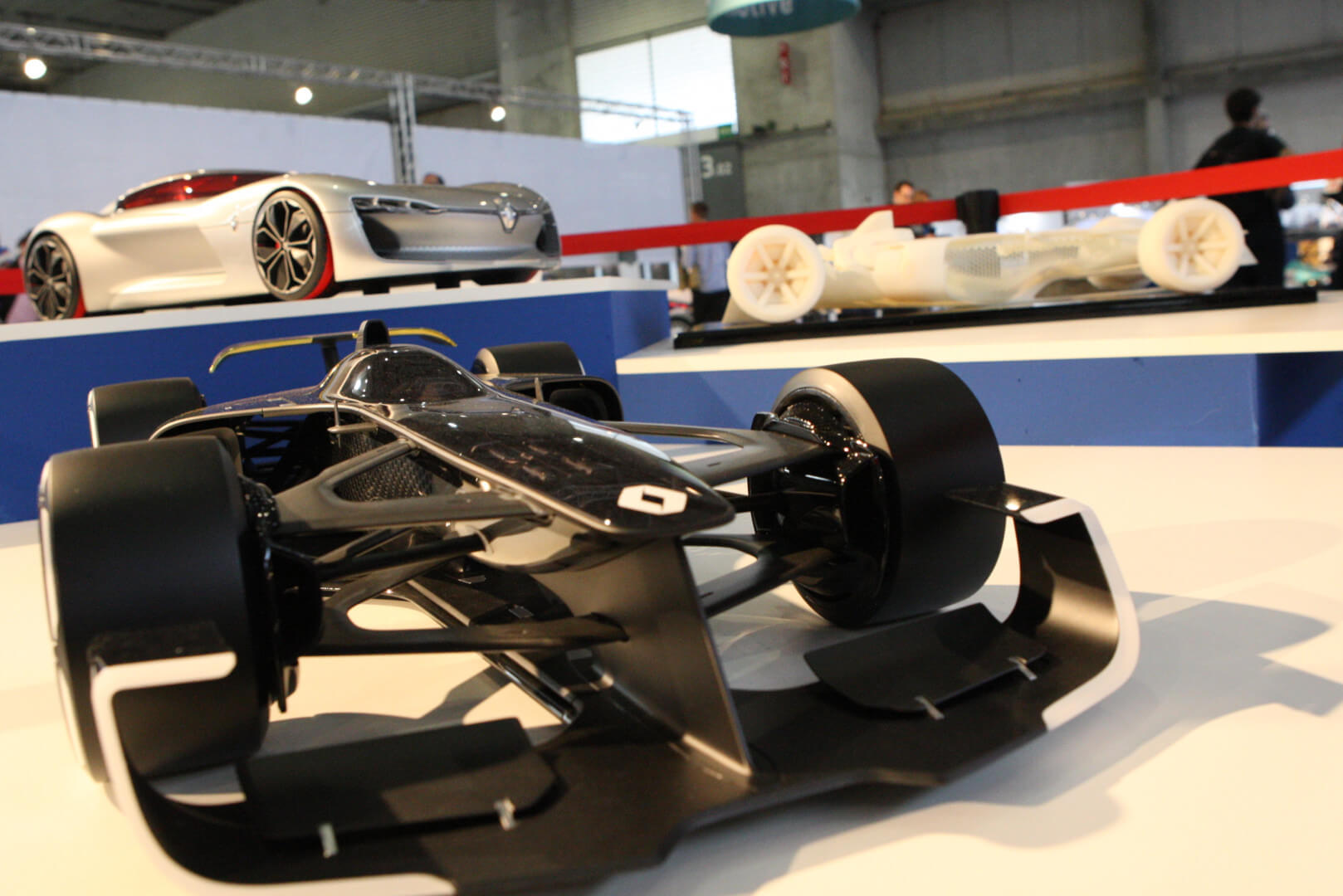 License: The text of "Temporary Museum of Reality in Barcelona with In(3D)ustry" by All3DP is licensed under a Creative Commons Attribution 4.0 International License.
Subscribe to updates from All3DP
You are subscribed to updates from All3DP
Subscribe
You can't subscribe to updates from All3DP. Learn more…