The applications in medicine are far and many. They run the gamut from "distant dream" to "near-reality".
Bioprinting
Of course, when medical professionals discover a technology capable of producing customized, organic forms with some degree of precision, they decide to manufacture some human organs. It's only natural.
Currently, bioprinting is used to manufacture relatively simple human tissue, like cartilage or skin, and mostly for research purposes. In the near future, though, more complex structures will likely be possible.
That said, bioprinting will likely run into many ethical hurdles in the next few years, so it won't become commonplace for a while. Besides, the technology has a ways to catch up before it's capable of making tissue that will be part of a living human being. In research labs, however, expect bioprinting to be commonplace for the manufacturing of standardized test samples.
Prosthetics
Many professionals already use this technology to produce durable, customized parts, and prosthetics are a great example of such an application. Not only is production quick, but the designs can also be easily shared and tweaked to provide the best value to patients.
3D printed prosthetics are already pretty common, with projects like e-NABLE gaining traction around the globe. In the next few years, expect to see customized prosthetics in more professional use cases, like the Paralympics.
Drugs
Recently, scientists have designed and distributed compact rigs that can manufacture a single type of drug, which would create a distributed production scenario. Technically, in this case, the drugs themselves wouldn't be 3D printed, per se. What we're talking about here are "3D printed chemical reaction vessels", which are responsible for making the drugs. This type of apparatus is called "reactionware" by some researchers.
The benefit of such a setup is twofold:
Protection against counterfeiting: When reactionware produces legitimate drugs that are widely distributed, genuine drugs become easier to produce. As a result, counterfeit drug producers, who replace active elements in medicine with inert or dangerous substances to make a profit, will find it more difficult to take advantage of shortages in supply. There's also a technological check in place with the reactionware approach: Each rig can only produce the drug it was designed for, thus it cannot be misused.
Cost savings: Drugs that are used less often regularly face supply shortages. The current methods of mass-producing medicine have no economic incentive to produce small batches of drugs on-demand. Reactionware will address this problem because the apparatus to produce the drug on-demand will be more widely distributed, enabling more people and hospitals to produce medicine as they require it.
This approach to 3D printing medicine, however, might face some regulatory hurdles, as well, since the FDA is involved and making drugs for human consumption is a high-stakes use case. In addition, the equipment needed to produce reactionware must adhere to a high standard of accuracy and consistency, which limits accessibility.
More Drugs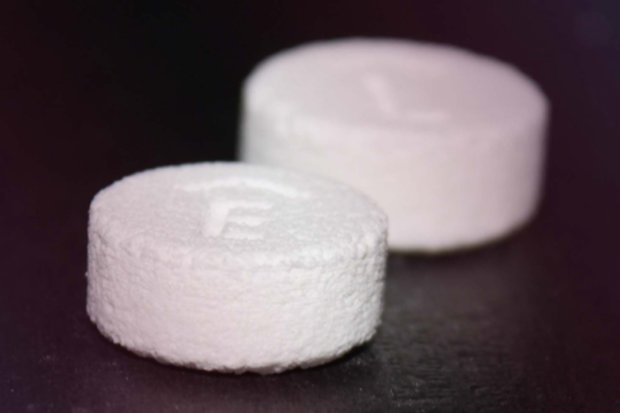 Of course, we can't really discuss 3D printed drugs without talking about drugs that are actually 3D printed, because there's progress on that front too. The gist of it is that researchers are currently trying to fabricate consumable medicine using a number of technologies like SLA, SLS, and inkjet printing.
Once again, customization is the main benefit that comes with 3D printing medicine. This could include integrating multiple patient-specific drugs into a single form as well as adjusting the rates at which various medications dissolve.
The landscape of 3D printed drugs as of 2019, however, is mostly composed of research institutions and start-ups. We can reasonably predict that it will take a while longer for 3D printing to revolutionize this sector compared to others. Nevertheless, expect many proof-of-concept breakthroughs and a gradual inching of regulators within the next ten years.