The Thai cement manufacturer SCG has developed a special concrete material to 3D print structures with a unique weaving pattern. The 3D printed concrete technique offers improved structural integrity and a stunning aesthetic.
Forget what you've learned about construction and architecture, concrete is taking on whole new shapes thanks to 3D printing. The Thailand-based cement manufacturer Siam Research and Innovation Company (SCG-SRI) has developed an unbelievably innovative concrete 3D printing technique.
Dubbed "Triple S", the project combines traditional Thai craftsmanship with additive manufacturing, creating a stunning architectural structure. The Triple S design concept stands for Surface, Structure and Shelter.
The concept derives from a 250-year-old tradition of Thai folk handicraft, which was initially founded in the country's previous capital Phra Nakhon Si Ayutthaya. This old weaving pattern is a fish-like ornament made of coconut leaf, and is directly integrated into the concrete 3D printing process.
After the concrete block is printed, the weaving pattern is extruded and implemented into the structure, creating a structural truss that is able hold its own weight.
SRI first began using additive manufacturing to print cement material back in 2014. Ever since, it has established a portfolio of impressive designs like the 2015 "Helix" project, which is a range of outdoor shelter designs that resemble shells.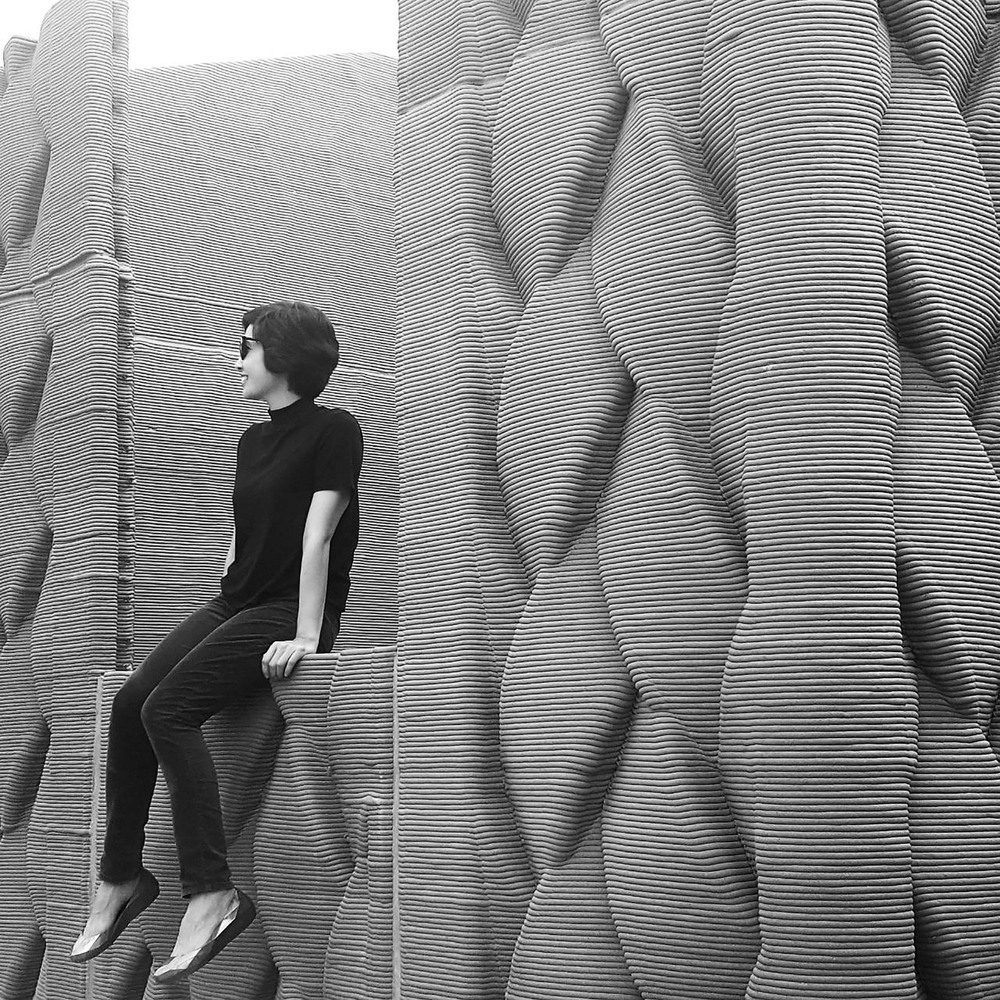 SCG 3D Printable Concrete Offers Structural Integrity and Weaving Aesthetic
The company states that the primary challenge of the entire process is formulating the 3D printable concrete material. This cement is made from a special formulation that consists of powder and fiber materials.
The concrete needs to be able to dry fast and bond firmly to help twist it into the desired shape. And so, the company uses a formula that resembles bone, strong on the outside, but spongy on the inside. This makes it tougher and more resilient than other types of concrete material.
To showcase the value of the Triple S project, SCG is presenting wall-like structures measuring 3 x 3.5 x 3 meters. The design focuses on both the outer layer and inner truss, giving both sides of the concrete a unique aesthetic and structural functionality.
Moreover, the weaving pattern enables the outer surface layer to offer the structural performance as the inner truss. It also keeps the outer surface from having a delicate and vigorous appearance.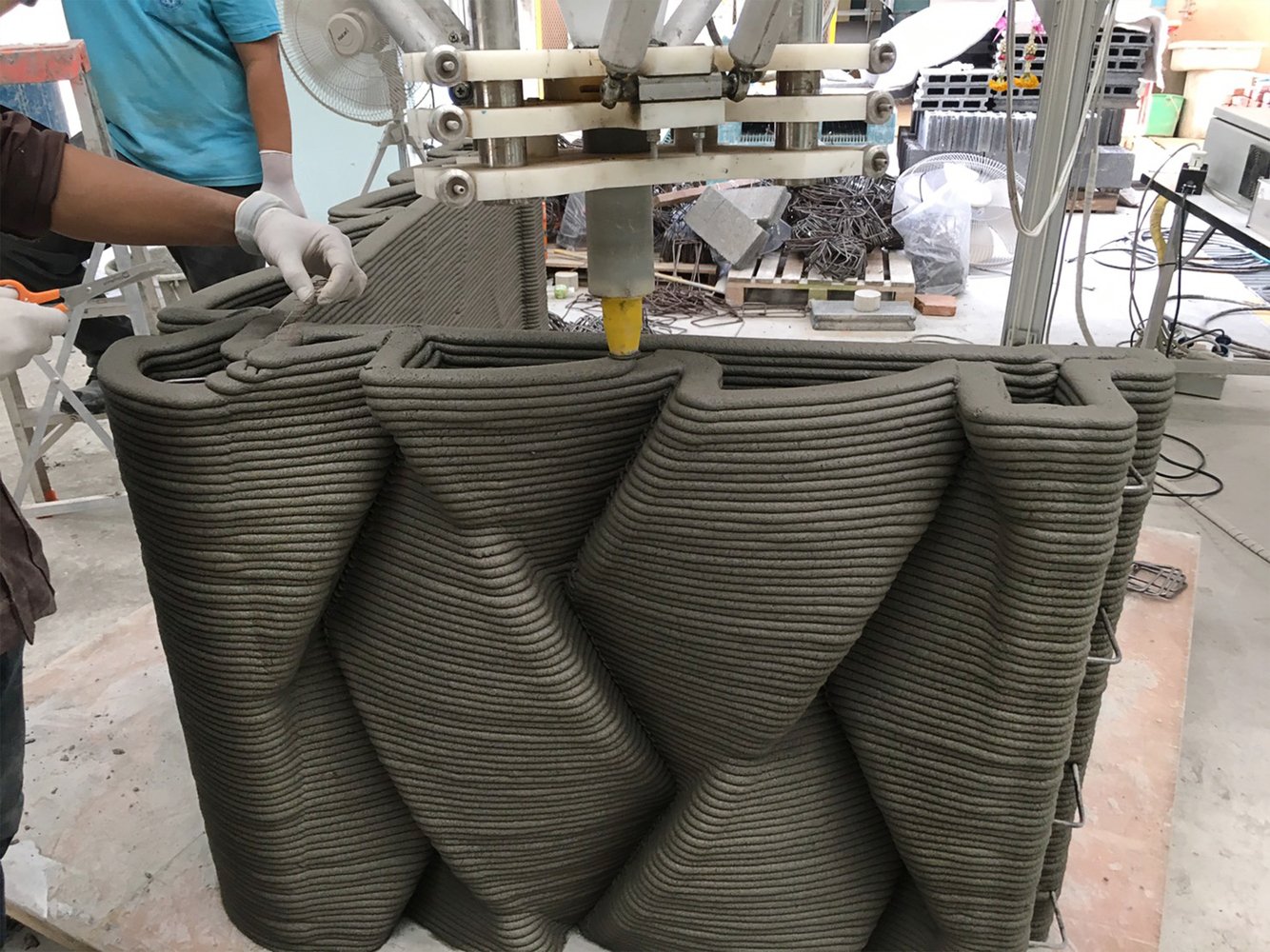 Overall, the SCG designs are more lightweight than traditional concrete structures because the method uses less material. It also provides a compressive strength greater than 45 MPa and the flexural strength greater than 80 MPa.
Last year, SCG also collaborated with Thai artist Anon Pairot to create outdoor terrace 3D printed furniture. Using this specially formulated concrete, Pairot created sofas and tables as part of the "Fluctuation of Precision" project.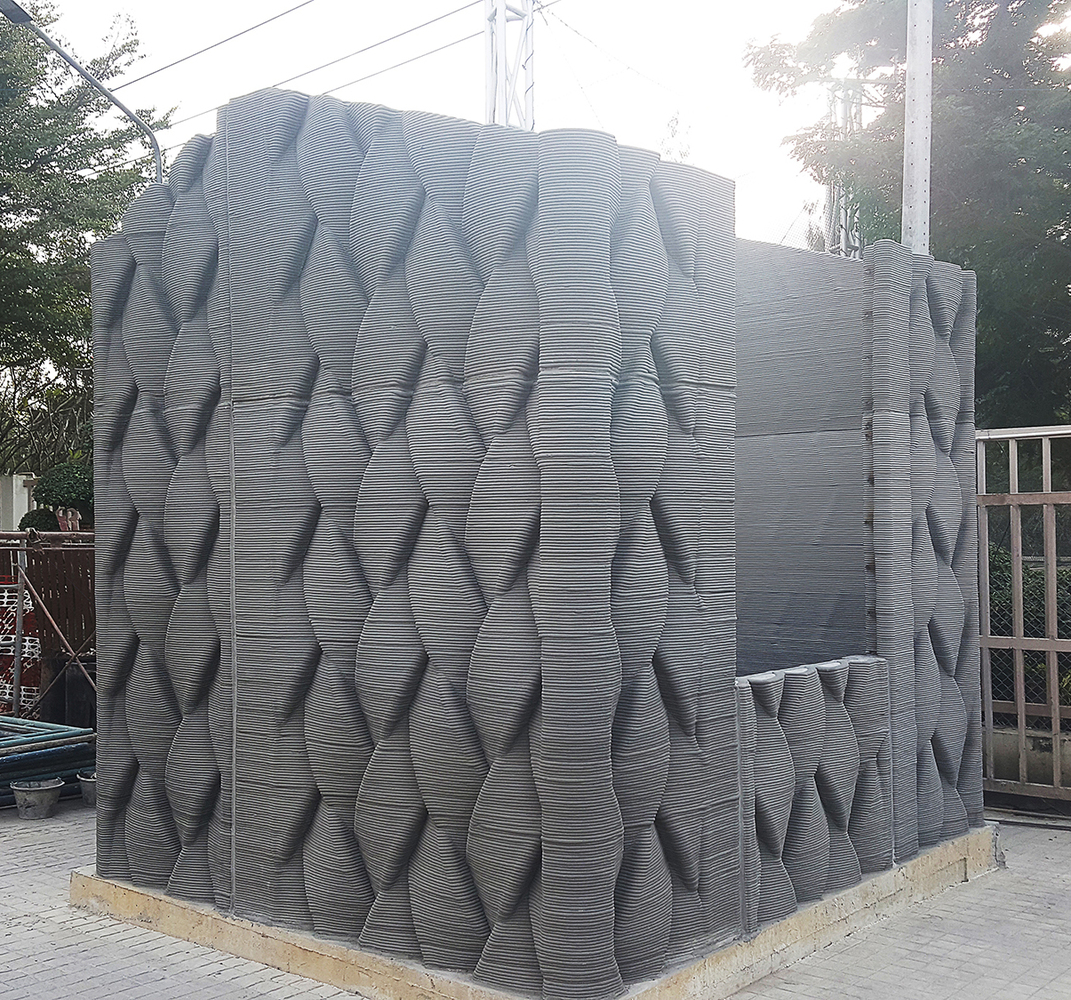 Source: Arch Daily
License: The text of "New Concrete 3D Printing Technique Creates Weaving Structures in Thailand" by All3DP is licensed under a Creative Commons Attribution 4.0 International License.
Subscribe to updates from All3DP
You are subscribed to updates from All3DP
Subscribe
You can't subscribe to updates from All3DP. Learn more…