Next year, the International Space Station will receive the Refabricator, the first machine to mix recycling and 3D printing into one process.
While 3D printing continues to make an asteroid-sized impact on different industries here on Earth, technological innovation has also taken place in orbit. On the International Space Station, residing astronauts have deployed 3D printed satellites, tested 3D printed radiation shields, and produced tools in space with the Additive Manufacturing Facility (AMF).
Next year, NASA plans to send another machine up to the ISS, one that will enable astronauts to accomplish a task that has proven difficult even on Earth: recycling and reusing plastic. The Refabricator is a mini-fridge sized apparatus that takes plastic, melts it down, and prints a new component with that recycled material.
This will be the first machine to combine recycling and 3D printing into one mechanism. Every pound of payload that NASA sends up to the ISS cost somewhere around $10,000. Obviously, NASA would prefer to keep shipping weight light and preserve its tight budget. This is where the Refabricator can help. Although the printer will be sent directly to the ISS, it could have value on the Moon and Mars too.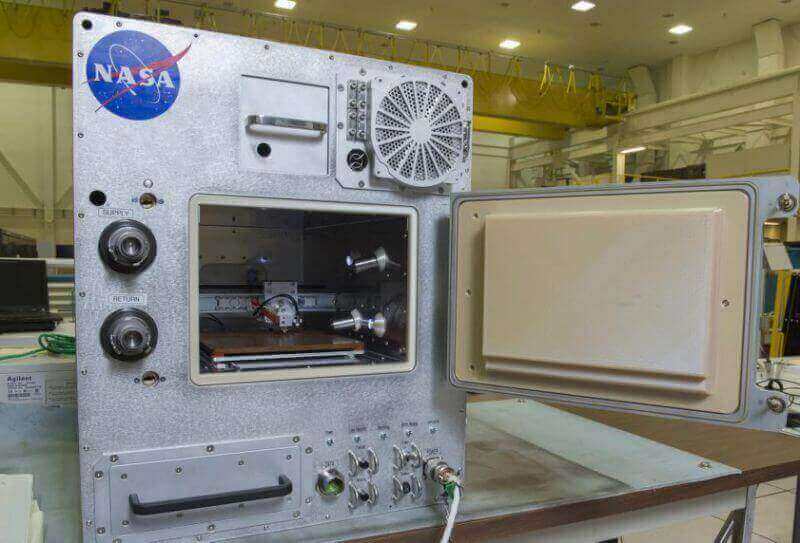 The Refabricator: Recycling and 3D Printing in One Machine
In space, the absence of gravity makes it too dangerous to recycle by pulverizing material into powder. Instead, the Refabricator melts plastic down and recreates it as 3D printing filament. This process leaves the recycled material with more structural integrity, making the plastic more reusable.
The hybrid production machine will be fully controllable from Earth. This means that astronauts aboard the ISS will simply take the component out upon completion. However, for now, the Refabricator only works with Ultem, a sturdy plastic material. But NASA also plans to incorporate HDEP plastic into the recycling process, which has value for medical purposes.
The Refabricator is part of a larger plan under FabLab, a project that will focus on in-space manufacturing. According to NASA expert Niki Werkheiser, the recycling machine could mix with metal and electronics 3D printing in the future. Between now and its launch next spring, the FabLab team will continue to test the Refabricator at the Marshall Space Flight Center in Huntsville, Alabama. Afterwards, they will continue to monitor how it operates in space.
Moreover, the Refabricator could prove to be a valuable asset on our planet as well. For instance, the Department of Defense is keeping a close eye on NASA's work. While the military doesn't have to concern itself with microgravity, troops must work in small spaces with limited resources and safety concerns.
All in all, the Refabricator could someday provide an efficient recycling option for those on the ground and in space. By next year, ISS astronauts will be reusing plastics and creating new components all from orbit.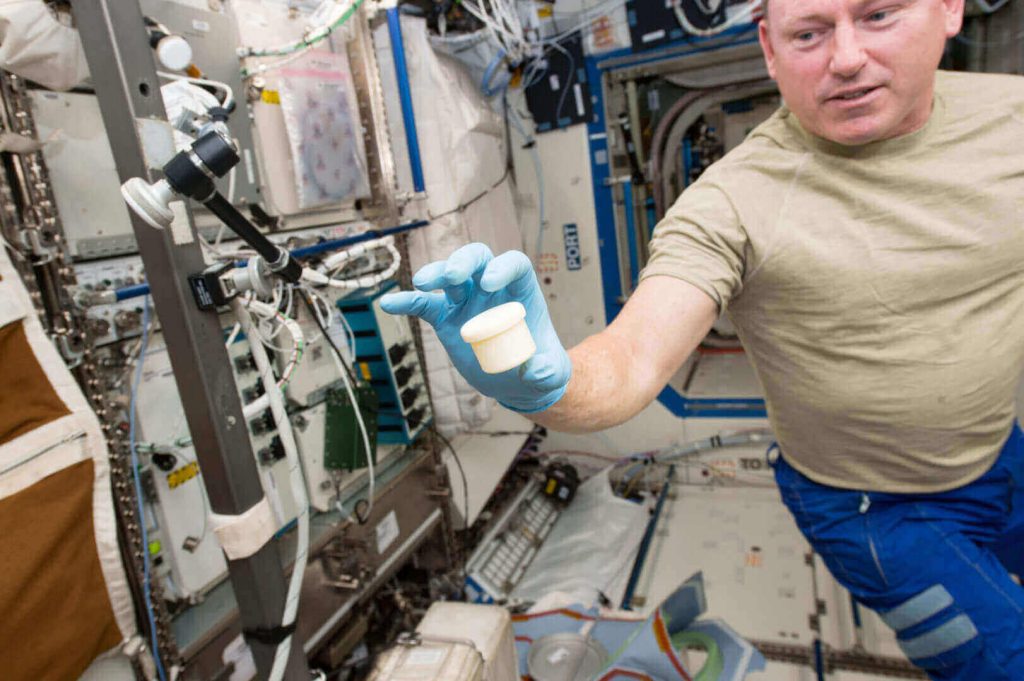 Source: Newsweek
License: The text of "NASA's Refabricator Will Turn Recycled Plastic Into New 3D Printed Components" by All3DP is licensed under a Creative Commons Attribution 4.0 International License.
Subscribe to updates from All3DP
You are subscribed to updates from All3DP
Subscribe
You can't subscribe to updates from All3DP. Learn more…