3D Printing in space just got cooler with the ISS's first commercial 3D Printer and the start of the "first hardware store in space"
The International Space Station's new commercial 3D printer has officially printed its first tool. Made in Space's Additive Manufacturing Facility launched into earth's orbit earlier this year. Since then, it's been testing and improving the 3D printer ever since.
This is not the first time tools have been 3D printed in space, but this particular printer is very special. It's the first commercial 3D printer in space – and it will be open to third-party clients.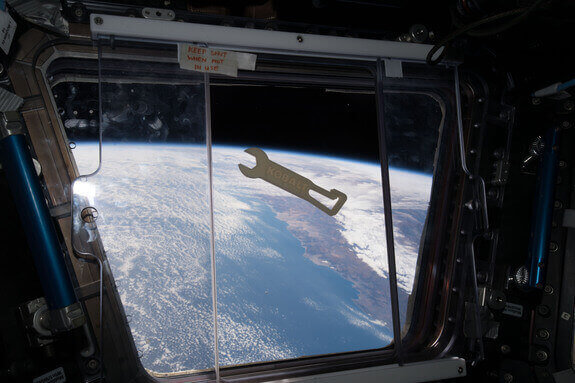 NASA has long been a proponent of 3D printing and has used additive manufacturing in space and in the lab, often working with American company Made in Space. Now, Made in Space has partnered up with the home-improvement chain store Lowe's to create the "first hardware store in space"
What Did the Additive Manufacturing Facility Print?
A wrench. A beautiful clearly labeled Kobalt wrench. The logo symbolizes not just copyright protection or marketing, but the commercialization of 3D printing in space. This may mean just a 3D printed space wrench today but sounds like the start of an awesome, intergalactic story for tomorrow.
"Lowe's sells tools on Earth," Kyle Nel, executive director of Lowe's Innovation Labs, told Space.com. "And this way we're going to be able to provide tools in space as well."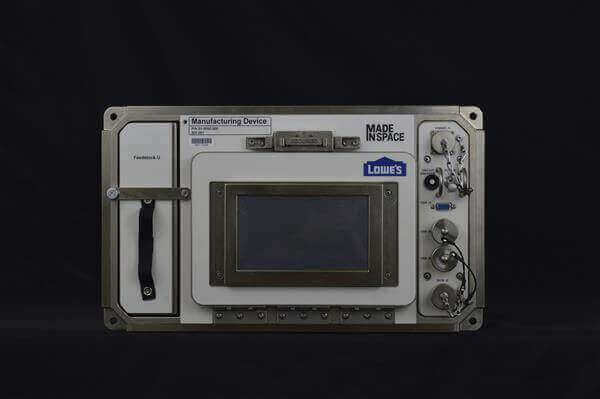 The Additive Manufacturing Facility can be used by Earth-bound customers and researchers to print medical devices, tools or any other specialized technology that needs to be tested in space, saving the hassle of having to launch those tools all the way into space before testing. Not to mention, 3D printing means printed tools can be specialized for the ISS. This includes the famed first wrench, which featured a special fastening clip to stop it from drifting away in Zero-G.
While the new commercial ISS 3D Printer may not sound as mind-blowing as, say, NASA'S plans to mine and fly asteroids, it's a hugely symbolic shift that can have plenty of unforeseeable repercussions.
The "first hardware store in space" is just the beginning — we hope!
License: The text of "New ISS 3D Printer Commercializes 3D Printing in Space" by All3DP is licensed under a Creative Commons Attribution 4.0 International License.
Subscribe to updates from All3DP
You are subscribed to updates from All3DP
Subscribe
You can't subscribe to updates from All3DP. Learn more…