Stratasys unveiled its J720 Dental 3D, a machine they anticipate will increase realism in the dental industry, in a press release this week.
The printer creates high resolution, highly accurate models that are patient-specific, mimicking the colours and appearance of the patient's mouth.
It does this by offering more than 500,000 colour combinations and by printing in multiple materials, including ones which simulate soft-tissue.
"Labs today operate in a very competitive space where differentiation counts on mastering the digital workflow and expanding into new products and services," said Barry Diener, the Stratasys dental segment sales leader.
"The J720 Dental 3D Printer is designed to change the game – allowing levels of speed, productivity and realism the market has never seen. This powers laboratories to meet the demands of a competitive market and push the boundaries of digital dentistry."
Stratasys says the machine has the capacity to outperform the best DLP and SLA dental 3D printers, adding that the J720 is able to process materials 1.75X faster and offers a quick turnaround.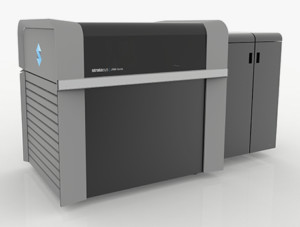 J720 Dental Should Help Labs Save Time and Money
The J720 Dental uses GrabCAD Print software to provide an all-digital workflow, which Stratasys says will make the transition from CAD model to a 3D printed part simple.
It's connected to the cloud and can be monitored remotely by technicians. This helps to keep track of how much material is used and how much the machine is used — and ultimately saves time and money.
Stratasys will be showing off its new printer at LMT Lab Day Chicago from February 22 – 23 and the machine is expected to be available in May 2019.
The company hopes this will increase patient acceptance of case presentations by letting them clearly see what their post-treatment results will look like before any work is done.
For more about 3D printing's impact on the dentistry industry, check out these stories:
Source: Press Release
Feature photo source: Stratasys