A woman in China received two 3D printed teeth during an operation which was performed entirely by a robot dentist in Xi'an, Shaanxi, province.
Let's be honest, the headline "Robot Dentist Implants Two 3D Printed Teeth Without Help from Humans" sounds a bit like it's coming directly from an "Elvis sighted on the Moon" tabloid. But actually, a patient in China just underwent this extremely futuristic operation. Not only was she operated on entirely by a robot dentist, she also received two 3D printed teeth in the process.
Even more impressively, during this operation, the robot dentist received no human help. However, the medical staff was on site just in case. Thankfully, during this procedure, which lasted an hour, they didn't need to intervene.
In fact, researchers built the robot dentist as a direct result of China's lack of qualified dentists. By developing a robot instead, humans could one day visit a rob0-dentist which can carry out complex processes, avoiding the need to visit unqualified dentists. Both teeth, created using 3D printing technology, were fitted within a pre-calculated error margin of 0.2 to 0.3 mm.
However, although the operation only took one hour in Xi'an, Shaanxi province, China, developing the robot took a lot more brain power and forethought than simply flicking on a switch. In fact, the technology has been four years in the making.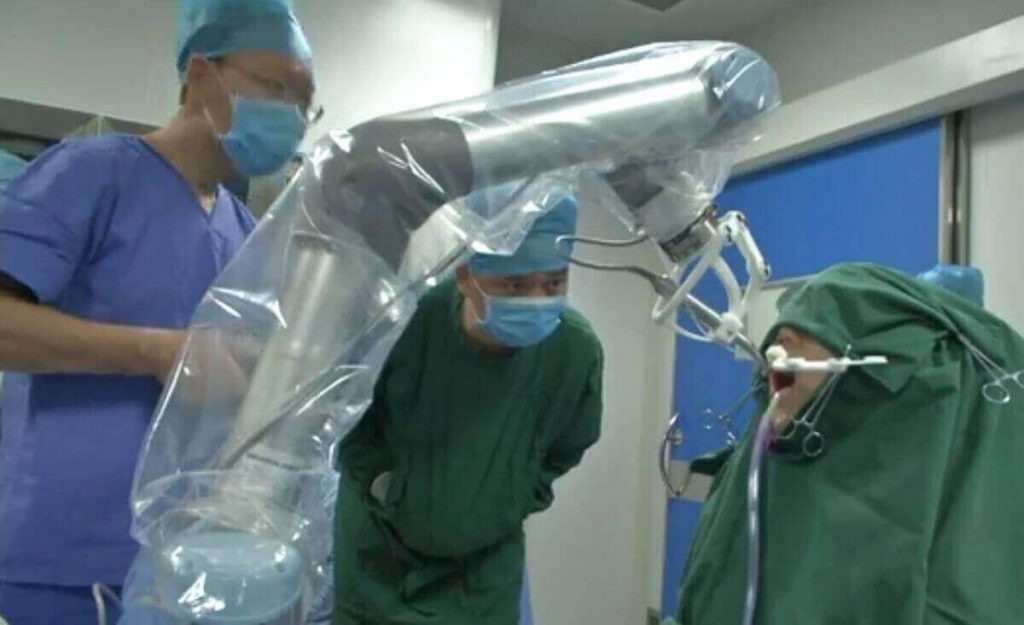 Benefits of the Robot Dentist in China
Researchers from the Beihang University in Beijing and the Fourth Military Medical University's Stomatological Hospital developed the medical robot and the 3D printed teeth.
Dr. Zhao Yimin is the mainland's leading oral rehabilitation specialist who works at the hospital. He explains that by using a robot, it's possible to benefit from both a human's expertise at the same time as benefits of technology. This way, Yimin hopes the robots can avoid mistakes made by human error.
During the operation, the dental staff fit position orientation equipment to the patient. Then, the dental staff programmed the robot to move into the correct position. They next determined the movements the robot would make. This also took into account the angle and depth required to properly fit the new teeth.
Finally, after testing the movements, the woman received an anesthetic and the operation was underway. Impressively, the robot could also make accurate adjustments if the patient moved.
The result was a success and it's likely that patients will begin to regularly see robots while in the operating chair in China. Of course, due to the shortage of dentists, there are still 400 millions of patients who need dental surgery. However, this is a positive step in introducing friendly robot doctors to the world.
Source: The Independent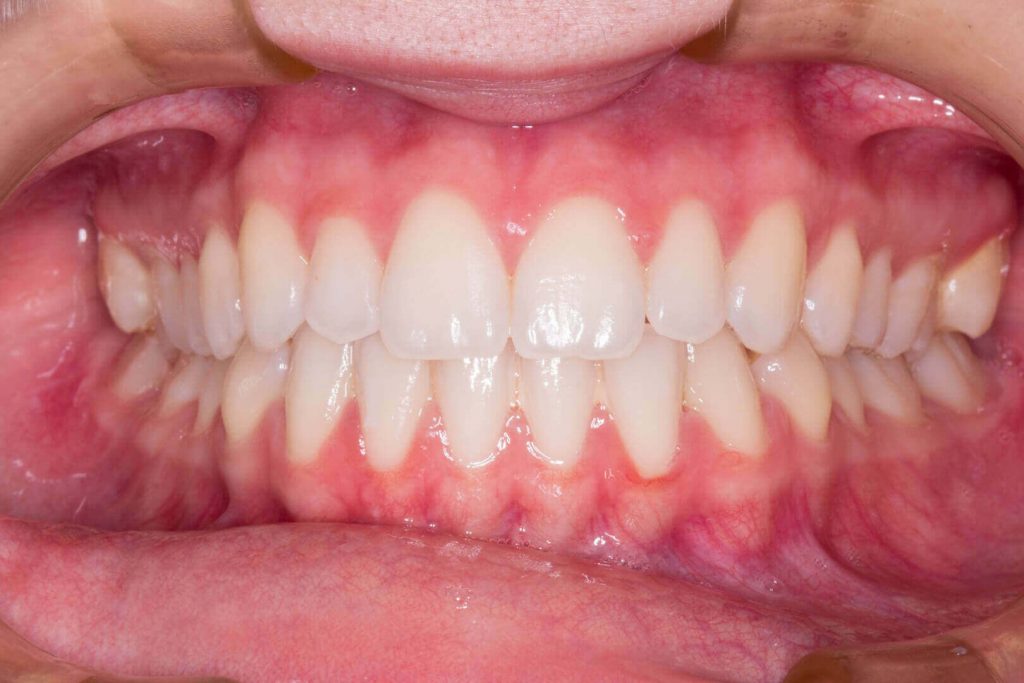 License: The text of "Robot Dentist Implants Two 3D Printed Teeth Without Human Help" by All3DP is licensed under a Creative Commons Attribution 4.0 International License.
Subscribe to updates from All3DP
You are subscribed to updates from All3DP
Subscribe
You can't subscribe to updates from All3DP. Learn more…