WASP wants to bring down the cost for big 3D printed objects. So they invented a new nozzle for 3D printing pellets, which only cost a fraction of regular filament. So now you can 3D print chairs for just some bucks.
We have a confession to make: All3DP is impressed by the ways 3D printing company WASP is coming up with new ideas for 3D printing. The Italian company is constantly trying to push the boundaries. They not only hold the record for the world's biggest Delta 3D printer, but they also are building a whole temporal village with it. Besides that, WASP is experimenting with different types of extruders and filament – and they are known for their rock-solid delta printers, which even can print notoriously difficult 3D printing materials such as clay.
As WASP has no problem of thinking out of the box, they've come up with an interesting idea for a new 3D printer, which can print big items in the size of a cubic meter and more really, really fast – which could bring the Big Rep 3D printer in trouble.
3D Print Furniture with Pellets Instead of Filament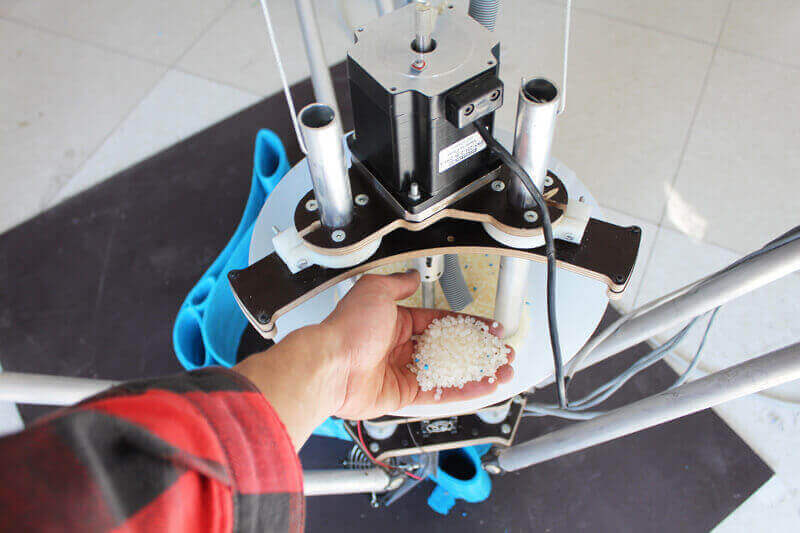 If you buy 3D printing filament today, you pay around $35 per 1-kilogram spool. This filament consists of raw material such as grains and PLA pellets. The price for a kilo lies around $5 (if you want to know more about 3D printing filament, read our guide here)
So WASP built a 3D printer extruder that works directly with grains and pellets. The result is a printer that can, according to the manufacturer – print 10kg of material in just 8 hours. You get a lot of 3D printed furniture with that.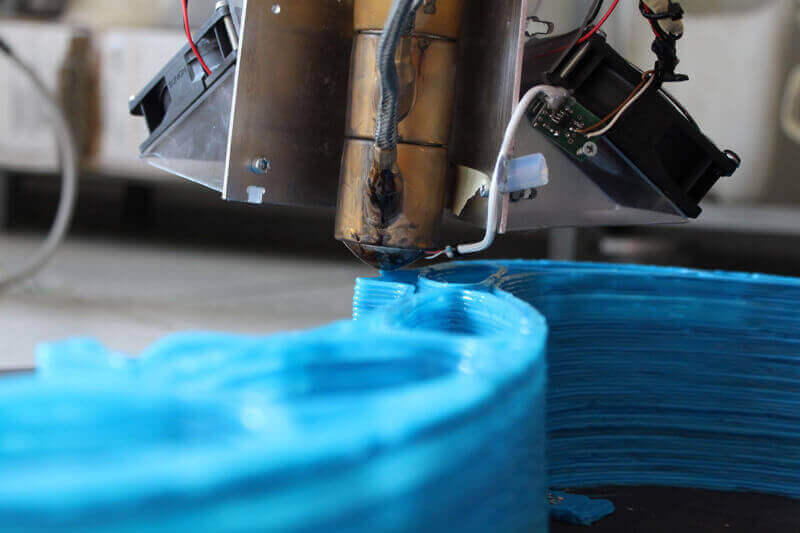 To achieve their goal, WASP needed a new kind of nozzle to extrude the pellet material. Because you want to 3D print big objects with standard plastic filament, and your nozzle is smaller than one millimeter, the print will take several days to complete. So WASP created a nozzle with a scalable diameter between 4 mm and 10 mm.
3D Printed Furniture Is Just the Starting Point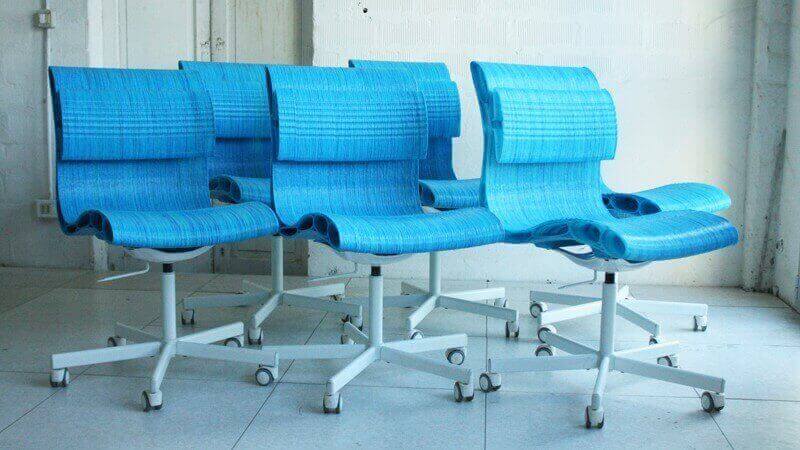 To showcase their new extrusion system, WASP built some 3D printed chairs from pellets: "We were looking not only for a usable product, but also for a fashionable one". So WASP teamed up with graduate students, designers, and professors. "Now we are particularly interested in chairs, thanks to the support of Giorgio Gurioli, an expert teacher from ISIA-Faenza", they state in their press release.
They constructed a 3-meters-high DeltaWASP Pellet Printer to 3D print the chairs.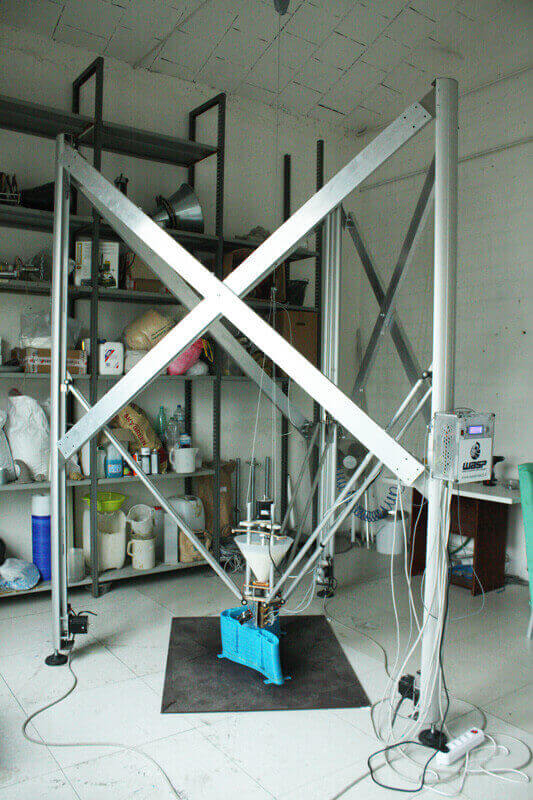 "We are very proud of our results, and we expect further evolution", says Massimo Moretti, the head of WASP. "The experiments aimed at 1-metres-high objects, but we could easily print products of different measurements."
They claim they even can modify existing WASP printers with their new 3D printing pellet system.
According to WASP, the DeltaWASP Pellet printer will be in the shops soon. WASP wants to make available the DeltaWASP Pellet for FabLabs interested in the production of customized furniture.
License: The text of "3D Print Chairs and Furniture with Pellet Filament" by All3DP is licensed under a Creative Commons Attribution 4.0 International License.
Subscribe to updates from All3DP
You are subscribed to updates from All3DP
Subscribe
You can't subscribe to updates from All3DP. Learn more…