Looking for information on 3D printing company BigRep? We've accumulated the most important facts in this company profile.
11 Facts on BigRep
1. Full Name
BigRep GmbH
2. Company Information
Making history by positioning itself as the largest FDM 3D printer on the market, BigRep is a Berlin-based tech start-up which offers a new gateway for creative, professional and industry-based 3D manufacturing via the world's largest print volume.
3. History
Founded in 2014, the company became the market and technological leader for large-scale FDM serial 3D printing in only 18 months, aiming to revolutionize design, prototyping, and industrial production from the core.
Prestigious enterprises and institutions from around the world employ their 3D printing solutions for 'full-scale' manufacture. With a volume of more than 1m³, BigRep ONE is the largest FFF (Fused Filament Fabrication) printer currently available on the world market, thus bridging the gap between 3D printers designed for modelling and industrial use. The BigRep ONE.2 received the German Design Award Gold 2016 by the German Design Council in October 2015, amongst a selection of varied awards and successful financial rounds. The company's ever-growing team of presently 40 employees from ten nations is passionately committed to working on the next industrial revolution.
4. Products
Rather than presenting a selection of different hardware options, They deliver one key product: the BigRep ONE (this is, however, available in three colourways). This printer is a tool designed for professionals and creators who are seeking cost-effective and high-performance 3D printing systems to produce full-scale objects within the build volume, and has the following notable features:
Extruder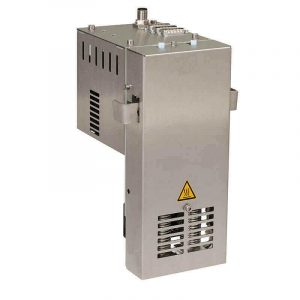 The ONE offers a dual extruder. It employs an better drive system that lets users move filament through dual hot ends with the same extruder. Unlike other architectures, the advanced design reduces the payload weight of the print carriage to minimize backlash and other unwanted behaviors that often contribute to inaccuracies at large scales and high print head travel speeds.
Print Bed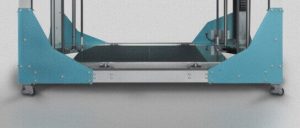 To maintain the highest of print qualities, the improved heated print bed now comes with auto-levelling which significantly reduces the set-up time
User interface
The 3D printer is equipped with an integral controller to have a more user-friendly interface (remote app and VPN)
5. Founders
Marcel Tasler, René Gurka, Lukas Oehmigen
6. CEO
René Gurka
7. Employees
40
8. Address & Headquarters
BigRep GmbH
Gneisenaustraße 66
10961 Berlin
Germany
9. Contact
Email: [email protected]
Telephone: +49 30 20 84 82 60
10. Website
11. Social Media
Facebook: https://www.facebook.com/bigrep3dprinter
Twitter: https://twitter.com/bigrep
Linkedin: https://www.linkedin.com/company/bigrep-gmbh
License: The text of "BigRep: Company Profile in 11 Facts" by All3DP is licensed under a Creative Commons Attribution 4.0 International License.
Subscribe to updates from All3DP
You are subscribed to updates from All3DP
Subscribe
You can't subscribe to updates from All3DP. Learn more…