Printing in PEEK is a persnickety business — and it's a business that's been largely dominated by established industrial 3D printing manufacturers like AON3D and Stratasys. But companies like Intamsys are trying to change that by producing sturdily built printers boasting impressive specs — all for less money than their older, more well-known competitors.
All-metal hotend
This all-metal hotend can heat up to a whopping 450°C, an important feature when it comes to printing engineering-grade materials like PEEK, ULTEM, etc.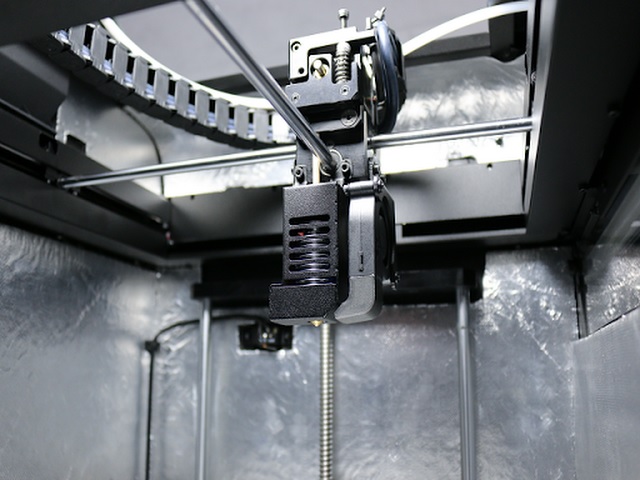 Fully enclosed chamber
To try and ensure all the layers stick together and the print completes without a hitch, the chamber is fully enclosed and insulated. It also has two heaters, which should keep the temperature at 90°C evenly and consistently throughout the enclosure.
Heated bed
Curling, warping and layer separation will hopefully not be a concern due to a heated bed that gets nice and toasty at 160° C. The Funmat HT also has a magnetic print bed that snaps on and off to make it easier to remove prints.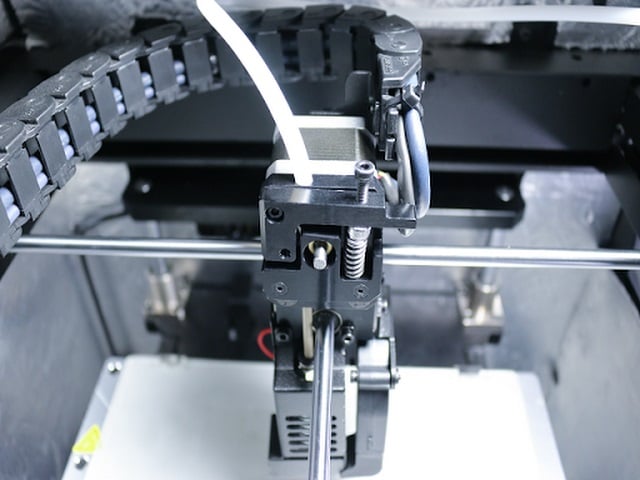 Filament chamber and detection
When printing with expensive and temperamental filaments, it's essential to keep them moisture-free. The Funmat HT comes with a separate filament chamber to try to protect those precious materials from any water molecules in the air.
It also offers filament absence warning and will let you know when filament is running low or has run out so you can replace it and carry on with your print.
Touchscreen
This touchscreen, which is in itself handy, goes a step further by remaining functional even when using heatproof gloves — particularly useful when it comes to preventing accidental burns.
Backup power supply unit
An essential feature for any industrial-grade machine is a backup power tool so when the lights go down, your print doesn't have to go with it. Intamsys says this printer will save your print before powering down and moving the extruder to a neutral position. When the power is back up, it will resume the print and carry on like nothing bad happened.