The Studio G2 is designed for industrial applications such as prototyping, tooling, casting, end-use parts and small-batch production on demand.
Standout features of the G2 are a print volume of 500 mm x 1000 mm x 500 mm, a fast-heating print bed that goes up to 100°C, dual extrusion capability, and a temperature-controlled filament chamber. Pair these with this high-resolution workhorse's ability to print engineering-grade Polyamide (PA6/66).
Bringing the Studio G2 to market, BigRep paid special attention to ergonomics. The build plate now located at a more accessible height, improving the overall usability of the system.
Of all of BigRep's machines, the Studio line is the company's most compact offering, allowing for non-disruptive delivery in small studio spaces – a factor worth taking into account, given the machine is delivered fully assembled.
Let's see what the BigRep Studio G2 brings to the table:
Massive Build Volume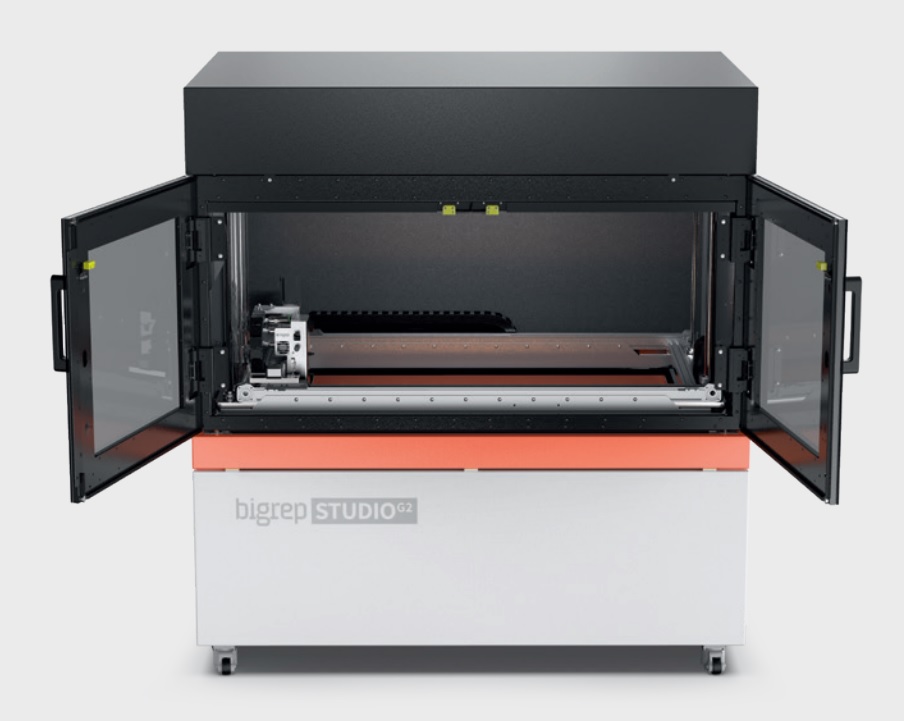 Just like its predecessor, the Studio G2 boasts a large print volume of 500 x 1000 x 500 mm. One of the few industrial FDM machines to offer such a build space within a svelte frame, it presents an office-friendly footprint that is sure to win some admirers.
Combined with the G2's ability to fabricate high detail models from tough materials, this potent combination should prove a more than capable system for producing high-quality prototypes, tooling, and end-use parts.
Dual Ruby Extruder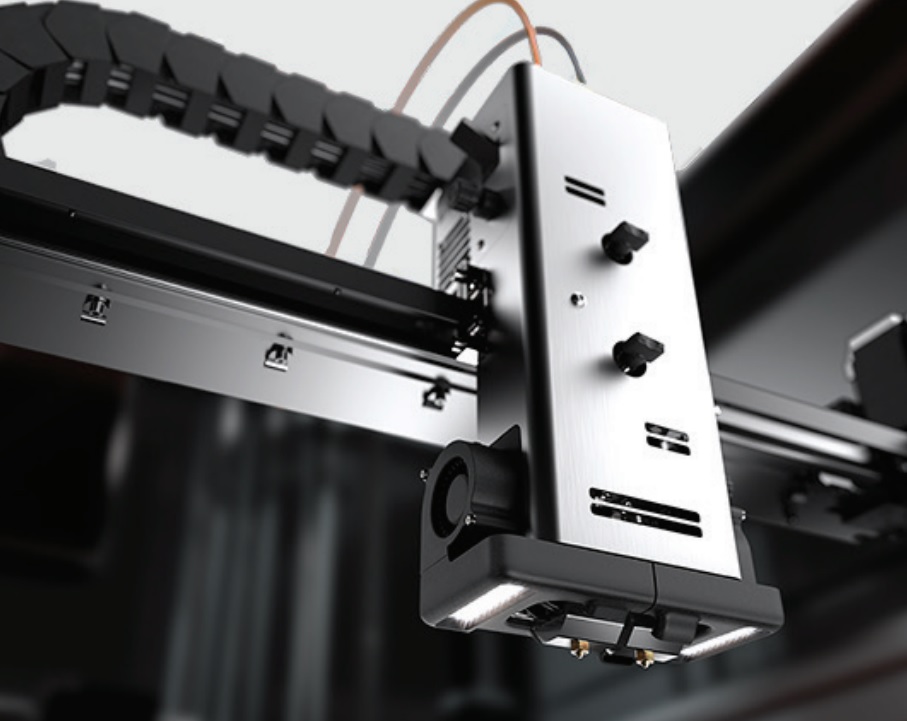 The Studio G2 is made for printing with abrasive, engineering-grade materials – such as PA6/66 – at maximum speed and high resolution. This is possible due to the G2's new dual 0.6 mm ruby nozzles. Housed within a specially designed extruder said to achieve a high level of detail, it is possible to print at layer heights as fine as 0.1 mm with a maximum throughput of 19 mm³/s on parts up to a meter long.
Following the reveal of the BigRep G2, the company has alluded to further engineering-grade materials to come, including carbon/glass fiber composites and ASA.
Professional Temperature Management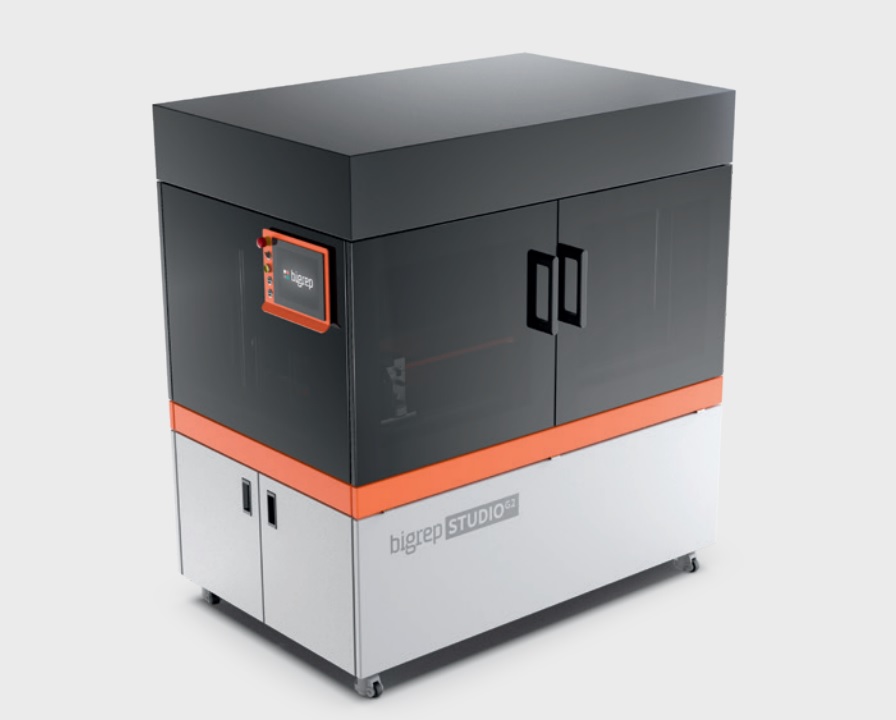 The Studio G2's enclosed, temperature-controlled build envelope facilitates the printing of injection-molding-grade Polyamide. Users can monitor the printing process using the G2's built-in camera. Environmental features like auto-pause upon opening ensure a smooth and safe printing process.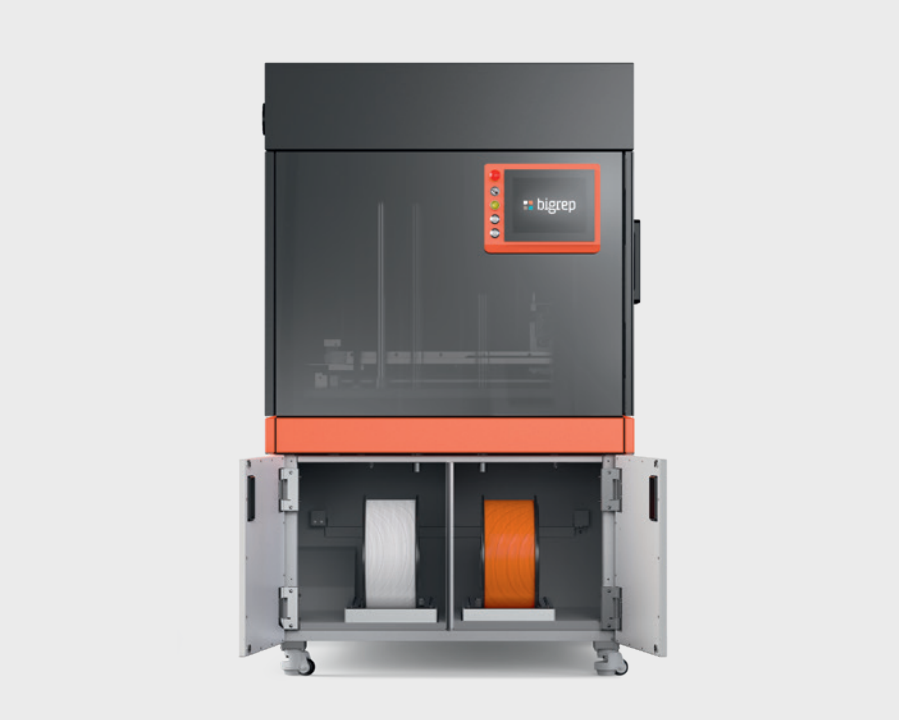 Another newly added feature is the heated filament chamber, ensuring that materials remain dry in a consistently controlled environment for the best printing quality.
Where previous BigRep systems did not feature a heatable filament chamber, the Studio G2 adds this, along with independent temperature control to tailor the environment needed for the respective materials used.
Improved Heated Bed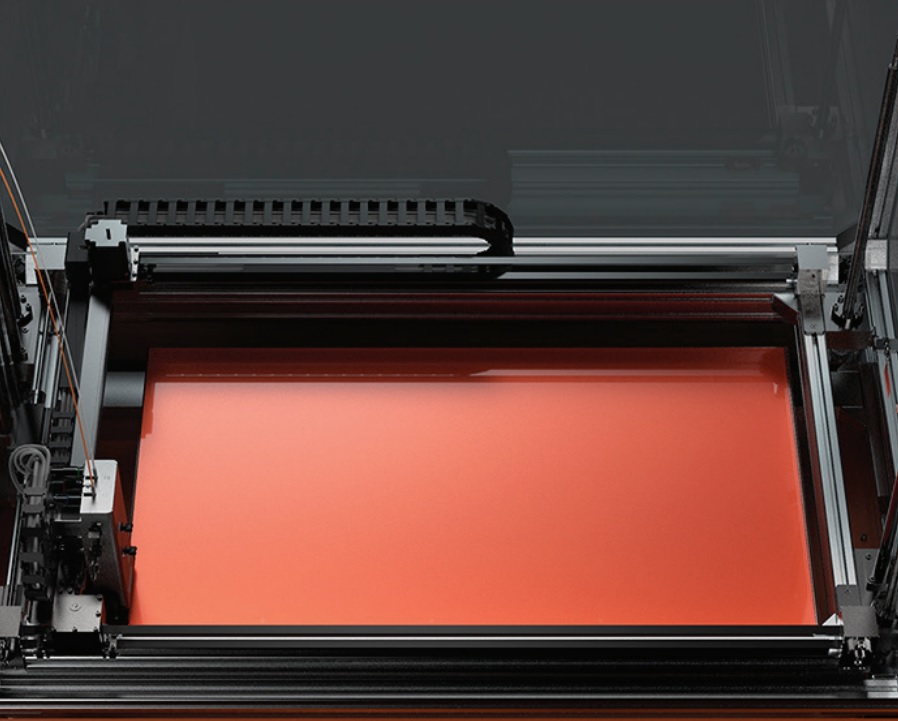 Another major update to the predecessor is the faster heating print bed.
Where the Studio G1's print bed could only heat to 60°C in approximately 10 minutes, the G2 reduces the time and increases the temperature, reaching 100°C for reliable material-bed-adhesion.
Furthermore, a new inductive sensor on the print head enables semi-automatic leveling to ensure a simpler time of calibration.
New Slicer Software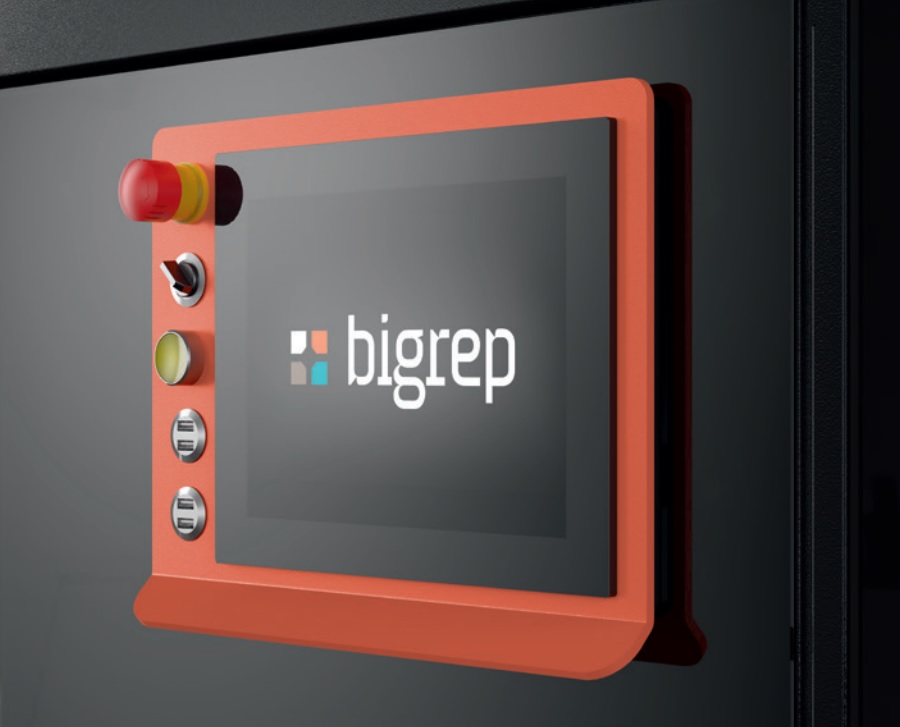 The Studio G2 makes use of BigRep's proprietary BLADE slicer software. Allowing for greater control of printing parameters while providing presets for all BigRep-compatible materials, a key feature of the program is its new estimation engine. Giving accurate predictions of printing time and material use it is intended to aid engineers in making better-informed designs and decisions.