At this year's RAPID+TCT additive manufacturing event in Detroit, BigRep, the large-scale 3D printer manufacturer, will present new products and prototypes including a new generation large-format 3D printer for industrial applications.
The STUDIO G2 is a second generation, upgraded printer based on BigRep's STUDIO platform. Marking this new addition apart from its predecessor is its ability to print using engineering-grade materials.
Distinctive for its 500 x 1000 x 500 mm build volume, this new STUDIO will be able to print huge parts from materials such as PA6/66, at layer heights of 0.1 mm.
Frank Marangell, CBO at BigRep, said: "We are excited to host the world premiere of the STUDIO G2 at North America's most influential AM event – RAPID+TCT. We believe that both customers already relying on the original machine and new ones will appreciate the many advanced features of the STUDIO G2."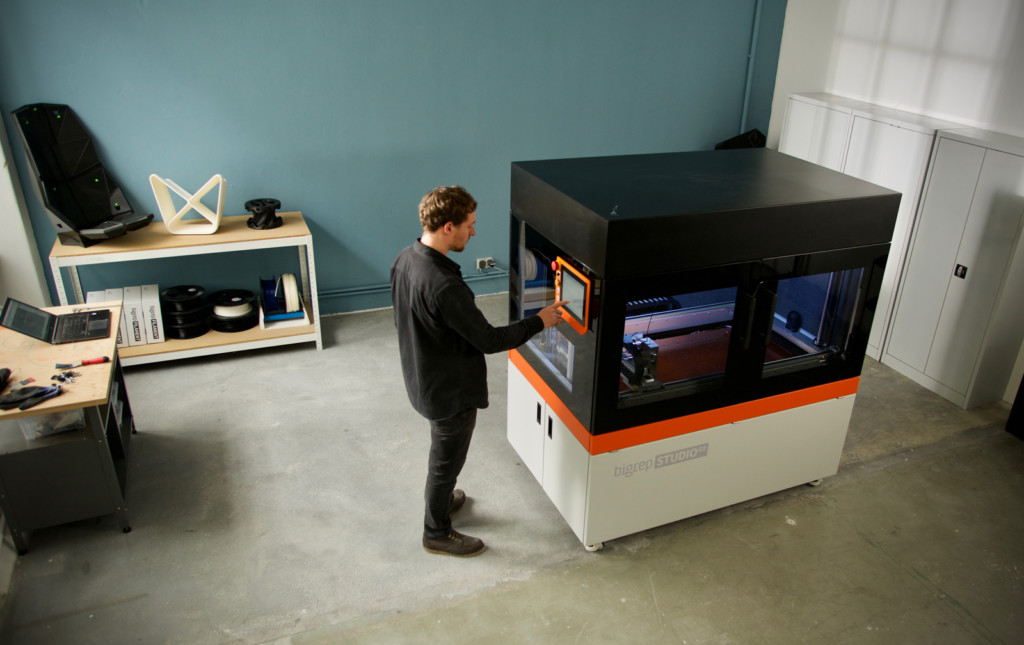 A Little More about BigRep's STUDIO G2
BigRep explains that the STUDIO G2 was explicitly designed to print engineering-grade materials. But, it also offers "all the advantages" of the STUDIO printer, such as fast speeds and high resolution.
STUDIO G2 boasts a build envelope of 500 mm x 1000 mm x 500 mm, a print bed which is fast heating and can reach 100°C, a dual extruder equipped with two 0.6 mm ruby nozzles, and a temperature-controlled filament chamber.
"The new generation STUDIO G2 is a great addition to our expanding industrial portfolio of large-format printers. Based on proven, successful technology, the STUDIO G2 is upgraded with key features that industrial users need," said BigRep CEO, Stephan Beyer, Ph.D. "We've built it for printing with the abrasive, engineering-grade materials that the industry demands in a next-level, space-saving printer for large-format parts."
The 3D printer manufacturer adds that it will be releasing many more materials for this printer in the future, such as engineering-grade ASA and composite materials with carbon or glass fiber enhancement.
BigRep will also display its fully 3D printed e-motorbike, NERA, at Rapid+TCT, alongside talks from its designer, Marco Mattia Cristofori. The show is open now, running through to May 23, 2019.
Source: Press Release