ALL3DP interviews Zortrax COO Karolina Bołądź about the launch of their new desktop 3D printer, the Zortrax Inventure, and the company's continued success.
Zortrax is one of the pre-eminent brands in the 3D printing industry today, rapidly growing from humble beginnings on Kickstarter to one of the most important additive manufacturing companies in Europe.
Much of their reputation rests on the success of the Zortrax M200, a desktop 3D printer that's highly rated for its reliability and ease of use. Indeed, the M200 recently came top in the plug and play category of the 3D Hubs Buyers Guide 2016. The company now plans to build on these foundations with the launch of the Zortrax Inventure, a refined machine with some powerful features.
At the formnext trade show in Frankfurt last week, ALL3DP sat down with the Zortrax Chief Operating Officer Karolina Bołądź, where she spoke about the new Inventure, the importance of knowing your market, and the most useful thing she's ever 3D printed.
Q: The Zortrax Inventure is pretty exciting new product. Can you tell us a bit about the target audience for the Inventure, and how it differs from Zortrax M200?
With Inventure, we wanted to provide new possibilities to our clients. So you have new features like support material and a heated chamber. If you have some really advanced models like architecture mockups, you can print it just in one piece and you don't have to physically remove the support material with your hands. You just use a water-based liquid to take it off in a few hours, so it's easier.
And the Inventure is compact but it works just like a bigger, professional machine. So this is a solution for people who want to get into professional 3D printing, but they don't want to start with a huge, very expensive 3D printer.

Q: Is the Inventure a true successor to the M200, or is this a diversification of the line and there'll be an upgrade to the M200 later?
Our customers now have a bigger choice, so they can think about what kind of product they need. Maybe they want to start with a lower price and a bigger build space, so they will choose the M200, or maybe they want a very professional machine so Inventure would be better.
We will introduce new machines next year, so Inventure is only the start. This is the first product in our new product line; more professional with closed, heated chambers, and of course it looks different. It's more like an office product than an industrial product. It's not made from aluminum like M200. It's from plastic, from molding technology. So Inventure is not going to pull M200s out of our product line.
Q: You mention that you're going to be releasing new products next year. Are you in a position to give us any hints about that?
I can say that every new product will be more and more professional, because we see that there's a huge gap between home 3D printing and industrial printing. At the same time, we have a huge startup community, small and medium businesses – everyone wants to create innovative new things and we are the answer for this need. So you don't have to be a huge company. You don't have to be a corporation and use huge and expensive machines, and at the same time you don't have to use consumer-grade machines. You can have something professional but you can fit it to your office desk.
So this is what we're going to do, and the new printers will be bigger. They will have bigger build volumes of course, some new features, and new materials; so when you come to choose printers from Zortrax, you will be thinking "which one?" We really want to have a wide range of products.
Q: Zortrax is unique in the landscape for being committed to ABS material in 3D printing. Are you planning to diversify into other materials in the future, like PLA or resin, or are you sticking with ABS?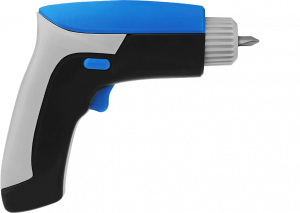 For Inventure we have one material, the Z-Ultrat Plus, but we're still interested in new materials, so for example Z-Glass. This is something new, material which is translucent. And of course we're going to introduce materials which will look more like metal or wood or something flexible, and things like that. It takes time because we're not going to just introduce it very quickly and after that people will be disappointed with the quality. We want to have perfect quality for every material.
Resin requires new technology, so this is something different but we're open to that. We're not limited to FDM machines. For now we have five materials for the M200, so it is quite a wide range for a printer with this price. Some printers only print with PLA. Some print only with ABS. We don't think about PLA as something which can be used for our customers, because PLA is great for some figurines and stuff like that, but it doesn't have good features for professional use. So you can't use PLA for products which have to be similar to products from mass production.
Q: With regard to the 3D printing industry in general, 2015 has been a very difficult year for a lot of companies. How's it been going for Zortrax?
For us it's been a very good year when it comes to sales of new products to new clients. I think next year will be great for smaller companies like us or some of our competitors because we can offer something new, something fresh. We can show that 3D printing is now something which can be affordable. We show that it can be easy. Almost everyone can use it, so we have either customers who are hobbyists or who are professionals. So we show that this is something that doesn't have to be a very industrial thing. You can use it on your desk, in your workshop, or anywhere.
Even if we say that Inventure is a professional machine — because it is still a professional machine — but it's so easy to use. It's so affordable that you can go into that without very advanced knowledge. So I think it's amazing because we have different customers. Like, some of them are engineers but some of them are just makers who like to do funny stuff, so it's great.
Q: So Zortrax hasn't experienced "The Trough of Disillusionment" yet?
No. It was a really good year for us. The media makes too much pressure on that, like 3D printing will be everything and everywhere. "Everyone will use it." It's not the case. We always say that the 3D printer will not be in every home. We focus on specific target groups, and maybe this is why we succeeded because we didn't want to make it everywhere for everyone.
When it comes to marketing, you have to put huge efforts to make products for everyone, and sometimes that's not possible. So we focused on building safe channels with our selected distributors, so they help us with selling in almost every country in the world. At the same time, we decided to keep our focus on professionals and engineers and designers and we didn't try to be like – as I said – for everyone. I think this is the key to success, just to know who your client is, know who your customer is, and who you want to add. You have to know who you are and who you want to be as a company.
Q: Other 3D printing companies are becoming more focussed on the education and healthcare markets. Is Zortrax venturing into those same spaces as well?
It's not so easy for us because our technology is of course limited for these kind of applications. Healthcare is something I would say maybe for our future, but we already have some great projects in these fields. One of our engineers had the opportunity to build a machine for surgeries for varicose veins, using 3D printed parts, so it helps surgeons to make these kinds of treatments and it's amazing.
But we would not go into printing body parts or something like that. That is very advanced, and we want to stay affordable and we want to keep our technology simple. With a mechanical product like the robotic arm, I think it's still very useful to focus on this kind of project for engineers and designers. We want them to have the best quality for prototyping of products for mass production. So I think this is what we should focus on, because it's still not so easy to buy an affordable 3D printer for those kinds of projects.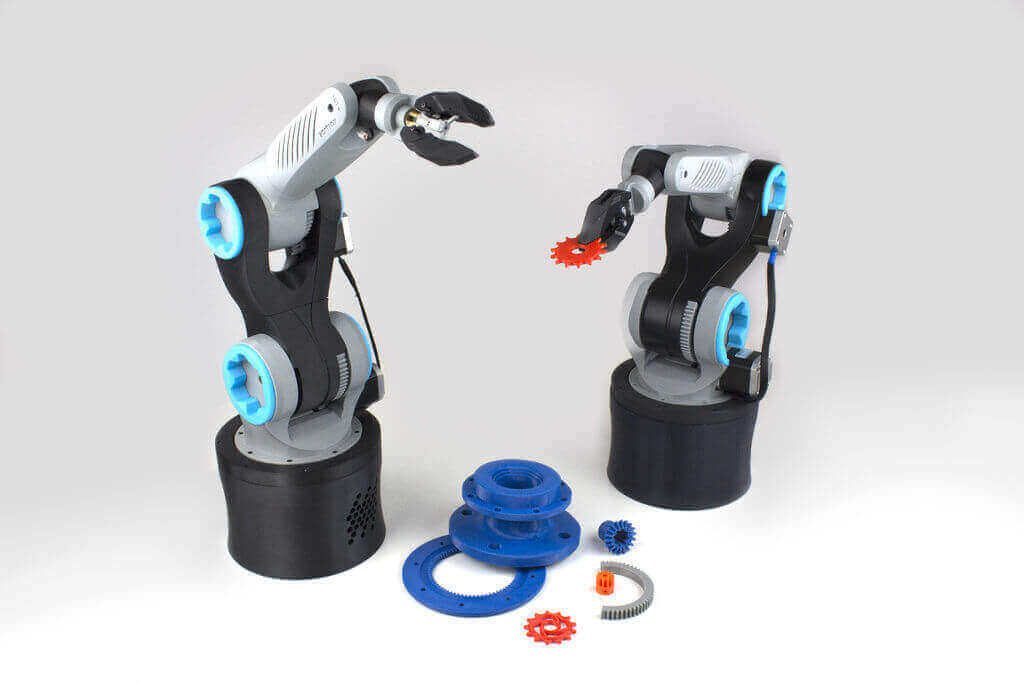 Q: The robot arm is a very impressive design. Do you have any more designs like this coming out soon?
This is the first one actually, but we're going to do some modifications because people are really interested in that.
Q: Zortrax is sometimes described as a "Polish Nokia". How is that coming along? Is the company growing? Are you hiring more personnel or new designers?
Maybe there is some kind of comparison because I can say that we have the most advanced, most reliable 3D printer on the market when it comes to this segment. So like early Nokia was with phones, I think this is a good comparison. And of course our company is growing. We are hiring more and more people. Now we have 50 people in Poland and more than 70 right now in China. Last year we had about 20 or 30 in Poland so it's growing really fast.
What is also very important for us is to build a bigger and bigger community of our resellers because this is what makes our sales grow and grow. The market is still very, very diversified. Every market has different products or marketing needs and things like that, so it's very important to keep it diversified.
Q: Which market is most successful for you at the moment?
For now, Europe is the most important and the most successful for us. Of course the United States market is also very important. But in Europe there are huge opportunities in sales because there are many highly developing markets, especially France and Germany. Poland is also a very good market for us, because we're from Poland so it's easier for us to manage this market.
Q: Last question, what's the most useful thing you've ever 3D printed?
In personal use, the most useful thing is just to print some spare parts. My grandfather had a broken part for his lawn-mower — some kind of gear — and it was a very specific part, crucial for this machine to work. So we just modeled and printed it, and it is working perfectly now for about two years. So for an example from everyday life, it was very, very useful.
License: The text of "Zortrax: Interview with Chief Operating Officer Karolina Bołądź" by All3DP is licensed under a Creative Commons Attribution 4.0 International License.
Subscribe to updates from All3DP
You are subscribed to updates from All3DP
Subscribe
You can't subscribe to updates from All3DP. Learn more…