Looking for information on polish 3D printing company Zortrax? We've accumulated the most important facts in this company profile.
11 Facts on Zortrax
1. Full Name
Zortrax SA.
2. Company Information
Positioning itself as an all-round 3D printing partner for any business, Zortrax is a Polish manufacturer of 3D printers, software, firmware and filament materials. With a worldwide reach, the company offers a wide range of high quality solutions aimed to support varied professionals.
3. History
Founded in 2011, the idea behind forming Zortrax was to create a complete 3D printing environment whilst actually maintaining distance from the DIY industry. Supported by a highly successful Kickstarter campaign, the manufacturer shipped their first 3D printer (the M200, read the review here) to all backers in 2013, and went on to invest money in further development. From the success of the product, the company was able to open Poland's first 3D Printing store in Krakow.
As a desktop machine, their printers deposit plastic in layers using three-dimensional data to create three-dimensional models. What's key to the popularity of Zortrax as a brand, however, is the synchronised offering of both software and firmware along with the 3D printer itself. This structure allows easy access to high-quality printing in the office and at home – servicing a variety of industry professionals including designers, architects and engineers.
4. Most Important P
roducts
The manufacturer offers an ecosystem of products to aid 3D printing on a variety of different professional levels. With an international reach, its products support making through a number of critical routes:
Zortrax M-200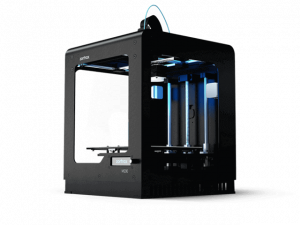 This machine is a smart and affordable 3D printer that brings the highest reliability and the best professional quality to a broader audience (it looks pretty slick as well). It is known to deliver reliable prints with ABS materials.
In 2016, the company is focussing on it's next-generation 3D printer, the Inventure.
Z-Suite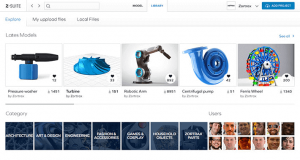 They have created their own software to help convert 3D model files – which is compatible with most external 3D design software.
Material Options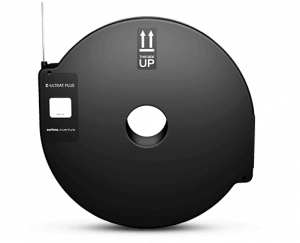 Zortrax offer different kind s of ABS-based filament materials for their 3D printers. For the M200, there's a variety of ABS, Z-Glass, Z-Hips, Z-Ultrat, Z-PETG and Z-PCABS. These materials are usable for different purposes.
For the Inventure, a new plug-and-play cartridge system makes replacement easier and faster whilst also allowing controlled material consumption. Each cartridge has a chip to communicate with the printer, sending information such as material kind or color.
5. Founders
Rafal Tomasiak and Marcin Olchanowski, 2011
6. CEO
Rafal Tomasiak.
7. Employees
51 – 200
8. Headquarters & Address
Zortrax
Wyszynskiego 1/219
10-457 Olsztyn
Poland
9. Contact
Email: [email protected]
Telephone: https://zortrax.com/company/contact/
10. Website
11. Facebook & Social Links
License: The text of "Zortrax: Company Profile in 11 Facts" by All3DP is licensed under a Creative Commons Attribution 4.0 International License.
Subscribe to updates from All3DP
You are subscribed to updates from All3DP
Subscribe
You can't subscribe to updates from All3DP. Learn more…