In a surprise move, desktop 3D printer brand XYZPrinting is expanding into the industrial 3D printer market with 5 new machines.
The 3D printer manufacturer XYZprinting is synonymous with cheap desktop 3D printers, the likes of which you can easily find on Amazon and elsewhere for ridiculous prices. The strategy has been effective, to the point where they occupy a huge chunk of the worldwide consumer market.
Desktop 3D printer brand XYZprinting makes a bold play for the additive manufacturing market.
So the latest announcement from the company comes as something of a surprise; they're expanding into the industrial 3D printer market.
And they're not doing it by halves, either. The brand is stepping into uncharted waters with the announcement of five new professional-grade printers. Five! All that, plus a shiny new corporate logo.
At the FormNext conference on 14-17 November in Frankfurt, Germany, XYZprinting will drop the curtain on the new range. The most intriguing is a new, potentially disruptive Selective Laser Sintering (SLS) system and a full-color binder-jet printer. The company promises that both will be available to qualified early access customers in the near future.
The new MfgPro230 xS Laser Sintering System has a build volume of 230x230x230 mm, and is designed with the requirements of aerospace, automotive, manufacturing and engineering industries in mind. The base model will have a price tag around $60,000 USD. XYZprinting pitches it as a producer of strong and precise parts while being easy to own and operate.
This new production printer will be available to a limited number of customers and resellers as part of XYZprinting's early access program in Q1 2018.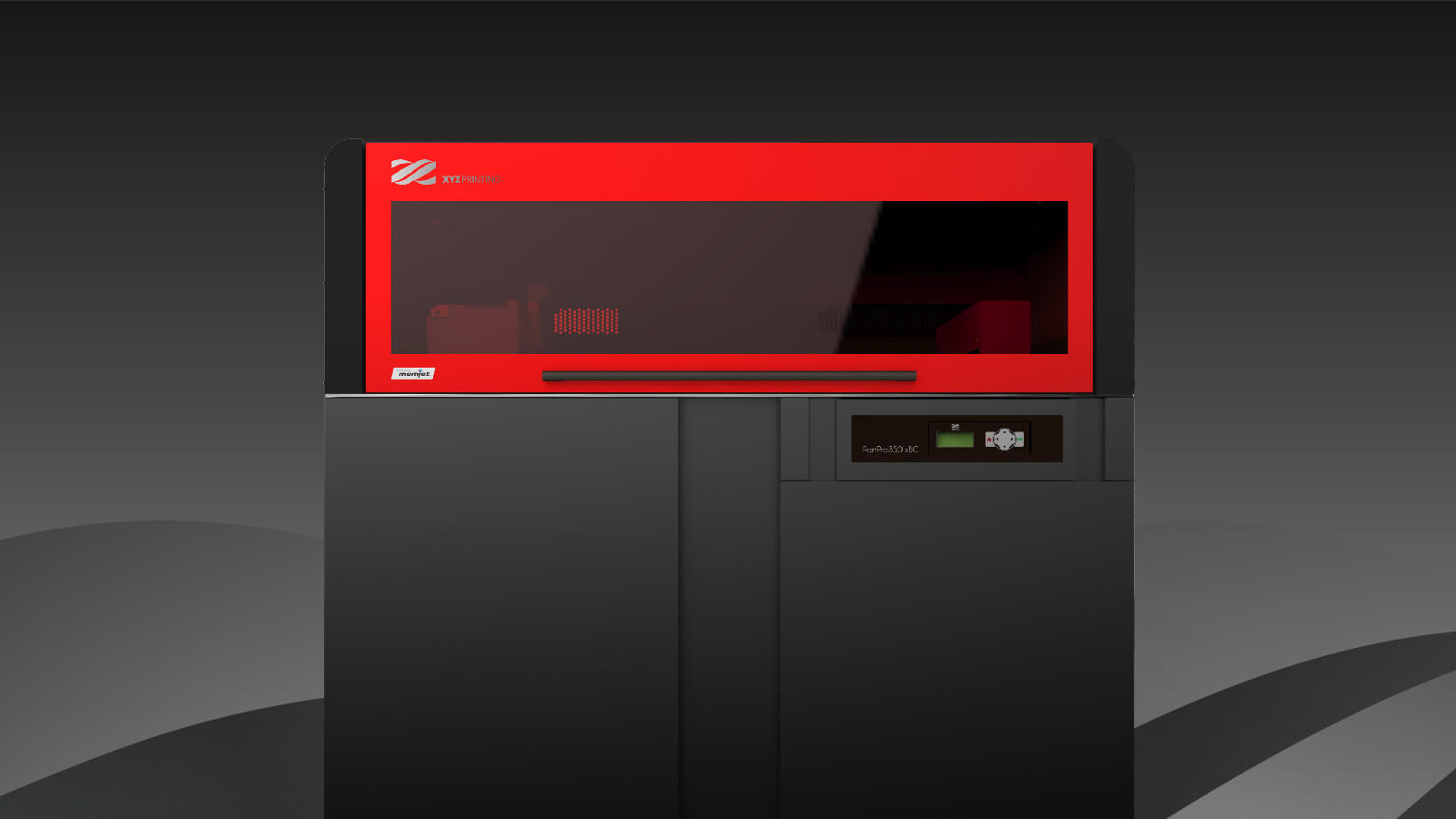 XYZprinting to Conquer 3D Printing Industry?
Elsewhere, there is the new PartPro350 xBC. This is a full-color binder-jet printer with vertical build speed of 18mm per hour. It can deliver full-color printing in one process by simultaneously integrating all steps of printing, coloring and curing with CMYK color ink and a transparent binder. All this, plus high color resolution (1600 dpi) makes for higher print accuracy.
The PartPro350 xBC also comes with a removable build tray module, which is to improve production efficiency. Users can replace a new build tray directly into the machine and start a new print job immediately.
The prices for the new PartPro350 xBC start at $30,000 USD for a base model. Again, it will be made available to select customers and resellers in Q1 2018 as part of XYZprinting's early access program.
Rounding out the launch are three new desktop stereolithography (SLA) printers, the PartPro100 xP, the Dentpro100 xP, and the CastPro100 xP. These models are for specific applications like jewelry and dentistry. Ranging in price from $2399 to $2699 USD, the new units will be available in Q2 2018.
Obviously, XYZprinting will continue to cater for the consumer 3D printer market. Also looming on the horizon are the recently announced da Vinci Color (MSRP 3.599 Euro) and da Vinci Super (MSRP 2.699 Euro), which are trumpeted for full color printing and bigger build volumes, respectively.
Exciting times for the company! ALL3DP will be attending FormNext next week, and checking out the printers for ourselves. We'll share more details with you when we have them.
Source: Press Release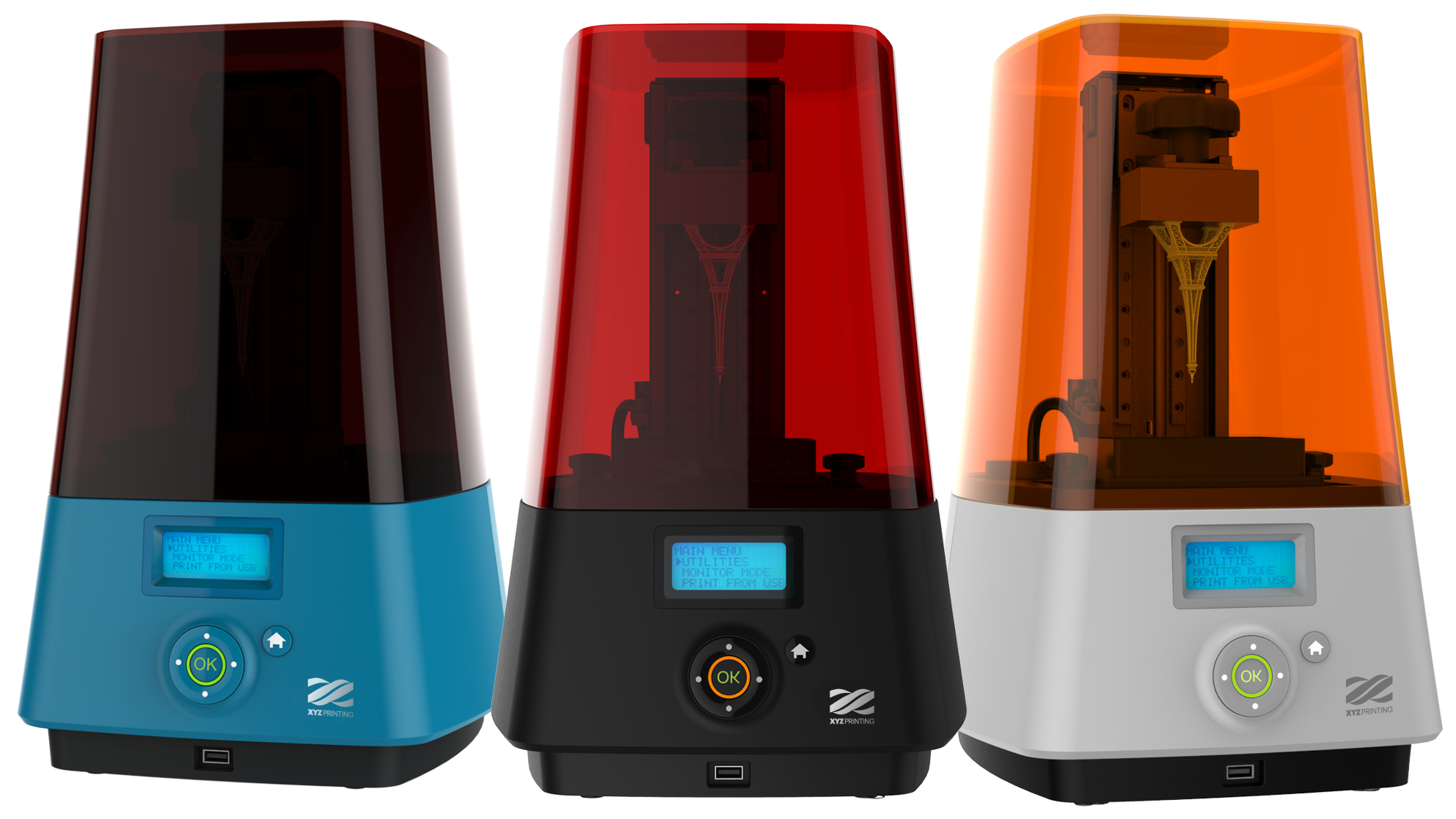 License: The text of "XYZprinting Expands from Desktop to Industrial 3D Printing" by All3DP is licensed under a Creative Commons Attribution 4.0 International License.
Subscribe to updates from All3DP
You are subscribed to updates from All3DP
Subscribe
You can't subscribe to updates from All3DP. Learn more…