XYZprinting unveils the new $3,000 Da Vinci Color 3D printer, using inkjet technology to inject color directly into filament as its printed.
In today's 3D printing market, there's a bountiful number of desktop machines for consumers to choose from. While the options range across many different brands and price points, few companies have tried to tackle each segment quite like XYZprinting.
From their $290 da Vinci nano to the Nobel SLA printer, the Taiwanese manufacturer has a vast arsenal of different 3D printers spread across the market. Now, they look to take a major leap forward with the da Vinci Color. This new printer produces objects in full color, using inkjet technology to inject CMYK droplets into filament as its printed.
At just $3,000, the full-color machine offers what consumers and hobbyists have longed for since the dawn of desktop 3D printing. Think vibrant action figures, radiant prototypes, colorful creations, all brought to life inside of this printer.

XYZprinting da Vinci Color: Bringing Full-Color Printing to the Desktop Format
The da Vinci Color uses XYZprinting's proprietary 3DColorJet solution. This process mixes and fires CMYK color droplets onto PLA filament during the printing process. The printer's technology offers 16 million different color possibilities. The company's proprietary technology essentially fuses the color capabilities of inkjet printing with FDM technology.
Unlike the da Vinci Color, most full-color 3D printing solutions on the market either utilize nylon powder or or mix pigmented filaments together to simulate full-color printing. But the XYZprinting printer sprays CMYK droplets into heated PLA filament.
However, the overall cost of operation for this printer could be a bit steep. Like most XYZprinting 3D printing products, the printer will be restricted to proprietary material. Filament spools will cost $35, while each of the four color ink cartridges (cyan, magenta, yellow, and black) will run around $65 a piece.
Until we see the da Vinci Color in action, we'll temper our excitement and expectations. From photos, the printer seems capable of coloring in impressive detail, but the color looks a bit faded in some areas of the print.
Nonetheless, the machine looks to be a major feat as far as desktop 3D printers go. In the past, the idea of having a full-color 3D printer at home was a pipe dream. But XYZprinting's new printer could suggest a new era is coming for the consumer 3D printing market.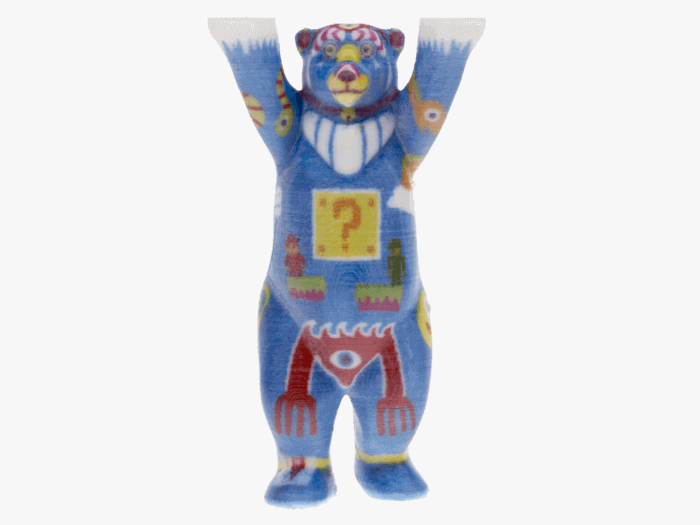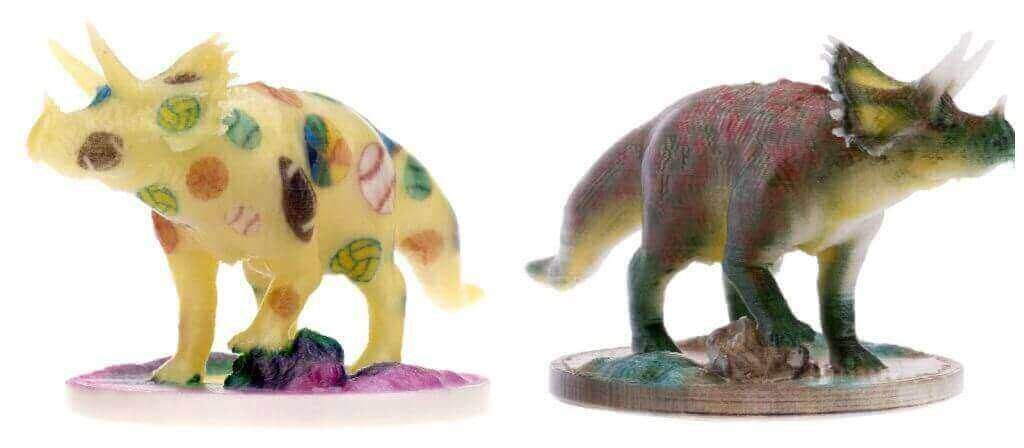 License: The text of "XYZprinting Unveils Full-Color Desktop 3D Printer For $3,000" by All3DP is licensed under a Creative Commons Attribution 4.0 International License.
Subscribe to updates from All3DP
You are subscribed to updates from All3DP
Subscribe
You can't subscribe to updates from All3DP. Learn more…