3D Printing meets gaming meets virtual reality in XModule, an ambitious new title coming to Steam and Kickstarter in April.
Launching soon is a great crossover concept for gaming, 3D printing, and potentially even virtual reality headsets. Xmodule is a sci-fi car racing game that allows you to fully customize your car… and then 3D print it. The idea is to give players complete virtual and physical control over their rig, with thousands of possibilities for customization.
Xmodule currently has a page over on Steam Greenlight, where the full project with concept art is laid out for the community to assess and register their interest. It's the brainchild of G21 Studio, run by husband and wife developer team Daniele Frau and Marina Pisu. In addition to campaigning for admission to Steam, they're also prepping a crowdfunding campaign on Kickstarter this April.
Here's a teaser video to whet the appetite:
The 3D printing aspect is what really captures our imagination. As you progress through the game, more and more car parts are unlocked. Each time a new part is available, you also have access to the STL files for 3D printing. In this way, there is the possibility to hold in your hands the concept car you have created onscreen.
If you don't have access to a 3D printer, the developers have also signed up with 3D Hubs so that players have the option of sending parts to their local 3D printing service for fabrication at a competitive price.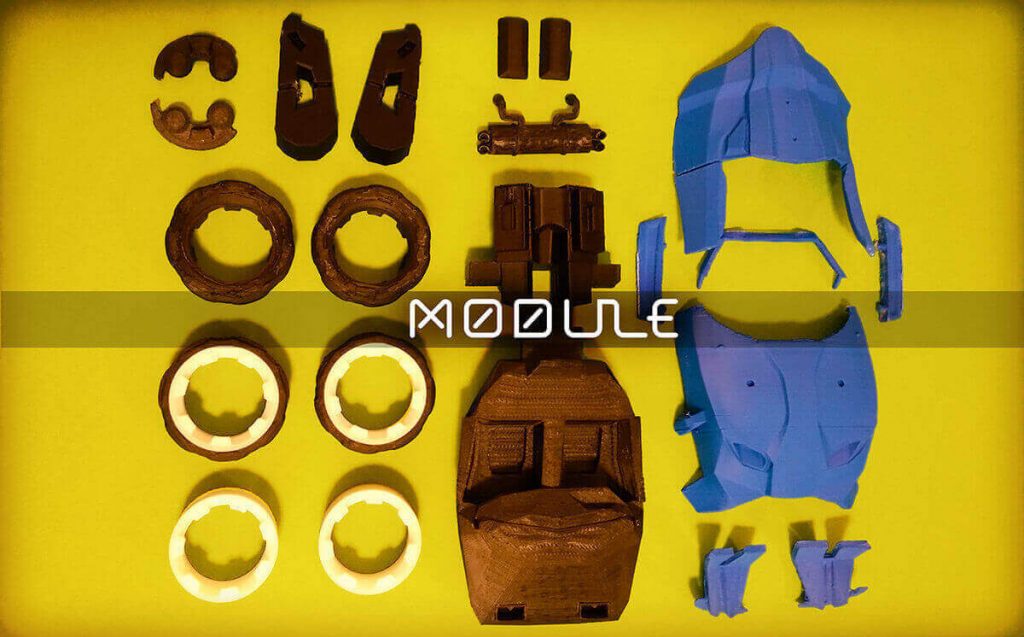 More about Xmodule Concept and Gameplay
The art style of Xmodule is a gleaming industrial future city, with chunky sprites rendered in saturated colors.
In order to progress through the game, you need to win races and continually improve your vehicle. There are no power ups or weapons available during the races; the only way to be successful is to build a great car and to drive as fast as you can.
Players start the game choosing between different classes of car, depending on engine position, dimension and weight. But you won't be able to change your module during the career mode, and there aren't any new cars to unlock. The emphasis on is on building and improving your chosen module in order to win.
The designs of the cars themselves take inspiration from the radio-controlled car world, where everything is exaggerated, and the wheels protrude outside the chassis to generate more grip. Moreover, everything is customizable, from the tires and wheels to the engine parts.
If the Kickstarter campaign is successful, the developers also plan to add stretch goals for Xmodule, with the option to also 3D print the driver avatars, and full compatibility with VR headsets like the HTC Vive.
What do you think? Xmodule sounds pretty special, huh? The Kickstarter campaign launches on 20 April. Check out their Facebook and Twitter accounts for the latest updates on their progress.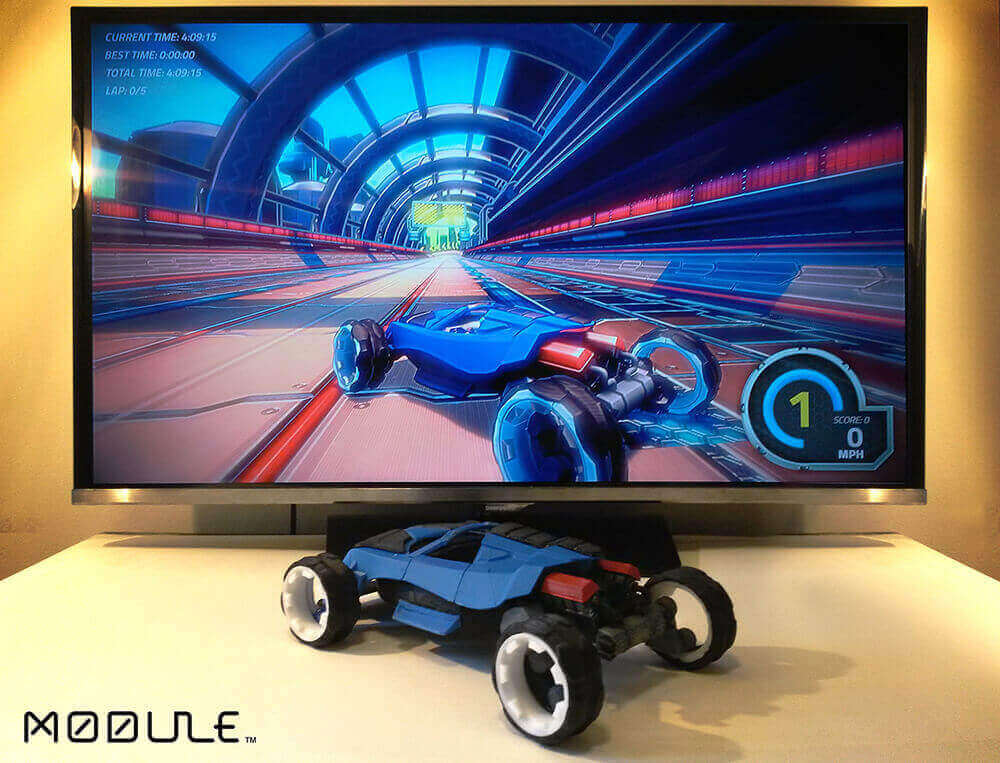 License: The text of "Xmodule Video Game: Build your own 3D Printable (and Playable) Race Car" by All3DP is licensed under a Creative Commons Attribution 4.0 International License.
Subscribe to updates from All3DP
You are subscribed to updates from All3DP
Subscribe
You can't subscribe to updates from All3DP. Learn more…