Maker Faire Rome will be huge! Here are the most exciting 3D printing trends you shouldn't miss.
For those of you new to the game, Maker Faire Rome is the European edition of the Maker Faire. With over 600 inventions on display in 2014 and 90.000 visitors, Maker Faire Rome is the world's largest exhibition after the "Maker Faire Bay Area" and "Maker Faire New York" in the US.
This years's Maker Faire Europe will be held in the campus of Rome's University La Sapienza from October 15th to the 18th.
This year there will be hundreds of inventions and attractions from 65 nations on display. The show covers all aspects of making, like 3D printing, Arduino, drones, energy & sustainability, fabrication, games, home automation, music and science.
While 3D printing is often an integral part of a large majority of the projects presented at any maker faire, there are many new ventures that will be present at Maker Faire Rome. Let's take a look.
What's New at 3D Printers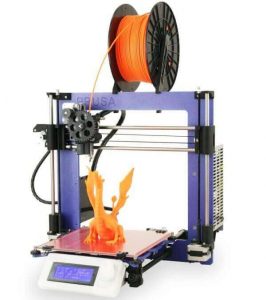 First of all, there will be 3D printers. Lots of them.
DWS, Italy's largest producer of professional level SLA 3D printers is main sponsor this year along with the Netherlands' Ultimaker.
The young up-and-coming companies like Sharebot and WASP will present their resin based technologies, such as the new Andromeda by Sharebot and the Ttop DLP by WASP (All3DP reported).
Other manufacturers such as Portugal's BeeVeeryCreative, Romania's Symme 3D's Delta, BlueTek, Kentstrapper (presenting the new Zero), Lumipocket's low cost resin 3D printer will also show their 3D printers.
Even Josef Prusa himself – a celebrity when it comes to open source 3D printing and making – will be there with his original models.
More original projects include a variable inclination, a six extruder 3D printer and more.
Cool 3D Printed Objects to See
OpenBiomedical will be focusing on the medical aspects of open and affordable 3D printing technologies. On display will be the BOB – Baby on Board open incubator and the FABLE prosthetic hand.
Some of the most fascinating applications of 3D printing are the big ones. Like the 1,9 meter tall Eiffel Tower by Gregor Luetolf and the Crazy Rooster, which will be on display.
For makers, the use of 3D printing to make art history and culture more accessible is fundamental. A project we have been following closely is the 3D Virtual Museum by 3D Archeolab. It aims to make thousands of 3D printable STL's of artworks available to download for free.
Finally there are jewels and fashion accessories. In Italy the masters of traditional jewellery-making are starting to embrace making and thus new ways to make their arts and crafts available. Nemesi, in example, is presenting the Pronto3D service to make their advanced 3D printing and micro fusion service available to young designers.
Others, such as Eyezlab and Cambiami by Bijouets will be showing off 3D pretend eyewear, while MHOX Design is presenting its new line of 3D printed, generatively designed accessories Carapace.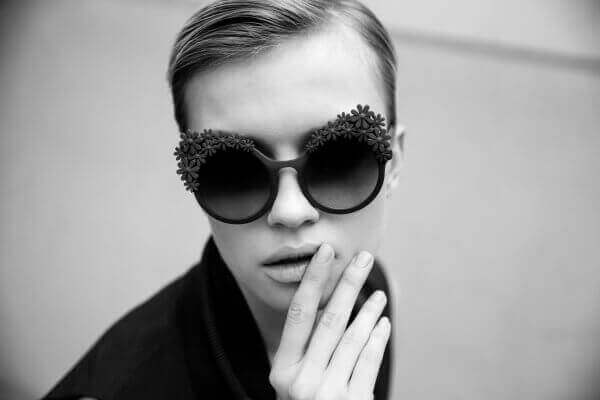 What's New in 3D Printing Accessories?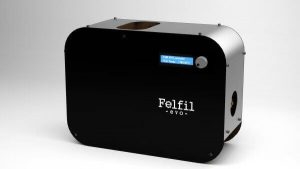 Perhaps the most innovative aspect is 3D printing accessories. In example by letting us 3D print in multicolor through the same extruder with the Multicolour Channel Flux. Or by enabling us to make our own 3D printing filament at home with the Felfil extruder by Collettivo Cocomeri. There will be filaments, tons of them: some of Italy's largest manufacturers will be showing off their line ups at the fair: companies like EUMAKERS, with over 100 different colors of PLA, FiloAlfa and FeelColor will also be showing their newest and custom materials.
All aspects of 3D printing will be covered and – of course – there will be dozens of other projects that use 3D printing just because they could not be accomplished through any other process. There will also be dozens of talks discussing how 3D printing is now an integral part not just of the maker movement but in the every day lives of people of all ages.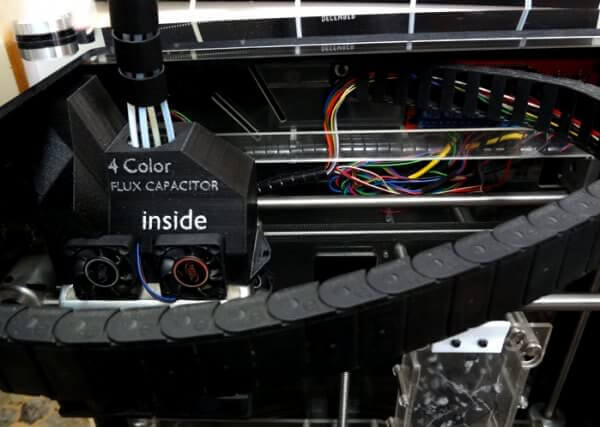 License: The text of "What's new at Maker Faire Rome?" by All3DP is licensed under a Creative Commons Attribution 4.0 International License.
Subscribe to updates from All3DP
You are subscribed to updates from All3DP
Subscribe
You can't subscribe to updates from All3DP. Learn more…