Read our exclusive interview with TEVO CEO Tan Qianmin about recent controversies concerning his company and the 3D printing community.
Don't Miss: The 3D Printing Community is Angry with TEVO Business Practices
TEVO CEO Tan Qianmin shares his perspective on ethical business practices in the 3D printing industry.
It's been a rocky couple of weeks for the 3D manufacturer TEVO. A maelstrom of controversy was ignited over their dealings with an influential YouTube channel. Things were further complicated by allegations of employee misconduct on a Facebook group.
Wishing to present a balanced point of view, ALL3DP reached out to TEVO CEO Tan Qianmin a.k.a Chris Leonardo and asked a couple of questions. We wanted to know a bit more the company and their dealings with the 3D printing community. Tan was happy to oblige, and provided a series of frank and open answers.
If you're eager to learn about the meaning of wanghong, the Chinese term for internet celebrities and their influence in the nascent digital economy, or wang luo shui jun, the web network navy, then this is the place. But first, some background on the company itself.
Who are TEVO?
To give them their full company title, Zhanjiang TEVO 3D Electronic Technology Co was first established in December 2015.
Their core products are budget DIY 3D printer kits like the TEVO Tarantula and TEVO Tornado line. These machines have found a dedicated following with makers on a budget, and today the company has a monthly sales volume of more than 10,000 units. This is a very busy time of year for the company, Tan says:
"We are preparing for the Christmas market," he says. "We are stocking products, including discounts for customers, and we have Christmas promotional activities planned."
According to Tan, the business has grown from 30 to more than 120 employees, and they serve customers from around the world; Europe, Russia, Australia, Canada, and the United States.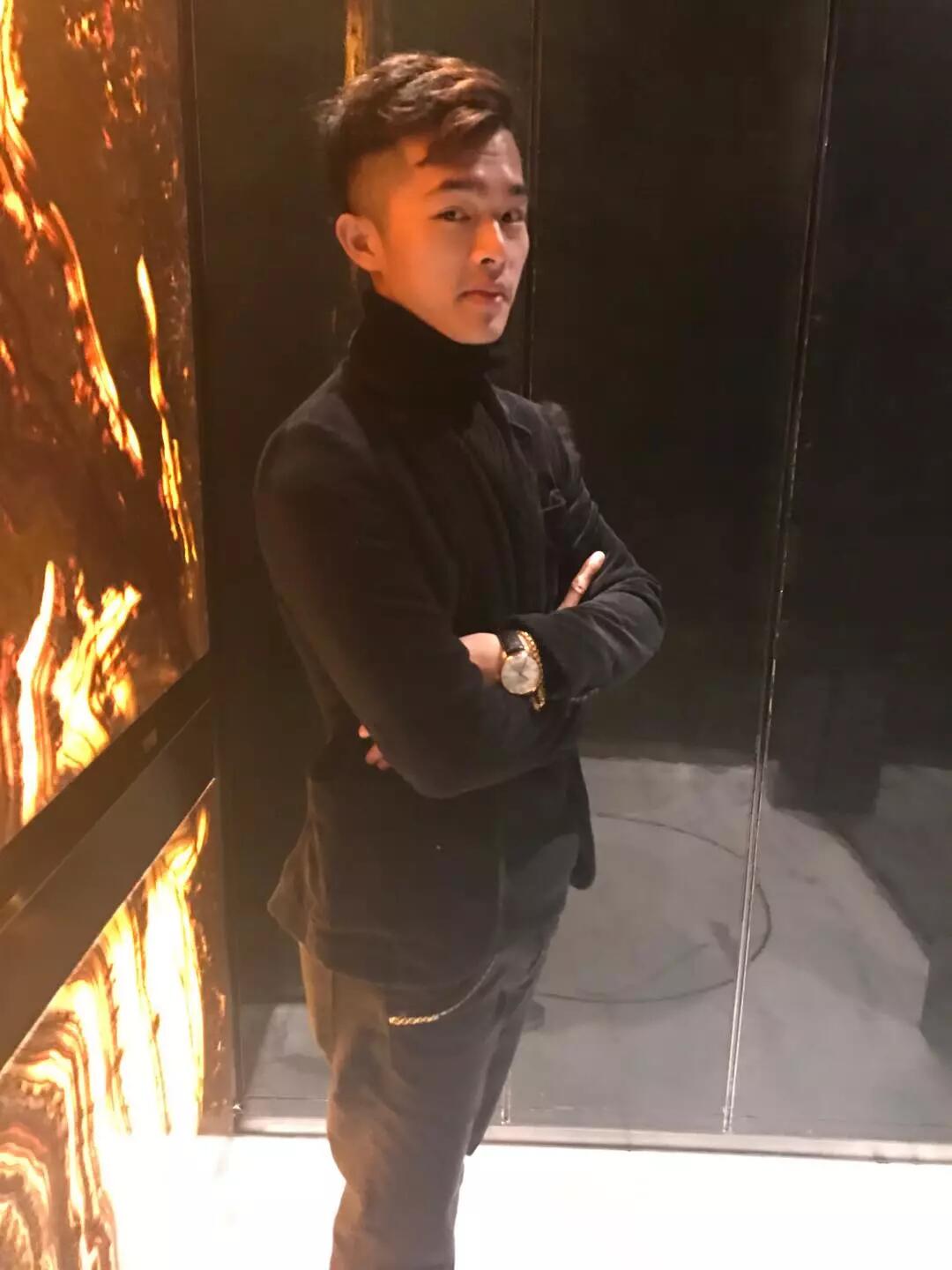 TEVO CEO on Unsolicited Packages and Cash
We asked Tan to address the matter of sending unsolicited parcels from China to Germany to Thomas Sanladerer, who runs a 3D printing YouTube channel with over 116,000 subscribers. On this point, the company is fully repentant.
"First of all," he begins, "we gave our products to Thomas for testing, but we didn't inform him or notify him before sending them directly to him."
"At present, our company is admitting it was wrong to send the machine without the permission of others. It was a mistake in our decision making."
The problem with this approach is especially apparent when the packages are held up at customs. In Sanladerer's case, he would have been required to collect the parcel from the customs office and pay a clearance fee.
"At present, our company is admitting it was wrong to send the machine without the permission of others. It was a mistake in our decision making."
Which brings us to the next point, the sum of 1000 Euro which appeared in Sanladerer's PayPal account. What was the purpose of that?
"It was mixed with the issue about the customs fee. Because there was no time for email communication with Thomas, we transferred him 1000 Euro," says Tan.
"We also wrote about the purpose for which the 1000 Euro should be used, which was customs clearance in Germany, since the German customs fee is relatively high. The 1000 Euro is compensation for loss of time, coupled with the cost of the customs clearance."
Sanladerer's account of events is different; except for the word 'tip' in the PayPal description field, he says no reason was given for the transfer of cash. Plus, customs fees for a low-value 3D printer would not be so expensive as all that.
A further complication is that TEVO had previously sent Sanladerer another sum of money to his PayPal account. "Thomas tried another one of our products, the TEVO Little Monster. At that time, we sent him 500 Euro in the name of our company, and he did not give us any feedback about it."
"After that, we had no time to ask about how much the customs clearance was, or how much time he had lost for this issue, so we sent the money directly to him. So this is probably a cultural difference."
"The 1000 Euro is compensation for loss of time, coupled with the cost of the customs clearance."
For our next question, we asked Tan for details on how TEVO engages with other influencers. "Wanghong receive a variety of promotional treatment," says Tan. To recap, wanghong is a term describing internet celebrities in the nascent Chinese digital economy. The marketing influence they wield on social media is not insubstantial.
"Based on YouTube subscriber numbers, we first verify that the channel meets a certain quota before we make an approach. Our promotions fall into many kinds of categories, the first of which is offering a free machine."
But above all else, the TEVO CEO is adamant that nothing so corrupt as bribes are taking place. "Do you really think that if we wanted to bribe a wanghong, we would use only 1000 Euro to bribe someone with 200,000 fans? That would imply we think that our company is worthless, or that Thomas is worthless. This isn't the case."
Then TEVO has never given other wanghong such payments? "No, never!" insists Tan. "Between 2016 and 2017, our company offered free machines to the 3D printing market, including charities, educational institutions, and also including YouTube channels. The machines we gave away probably have a value of about 2,000,000 Chinese Yuan, approximately 250,000 Euro. We have never thought about doing anything like bribes."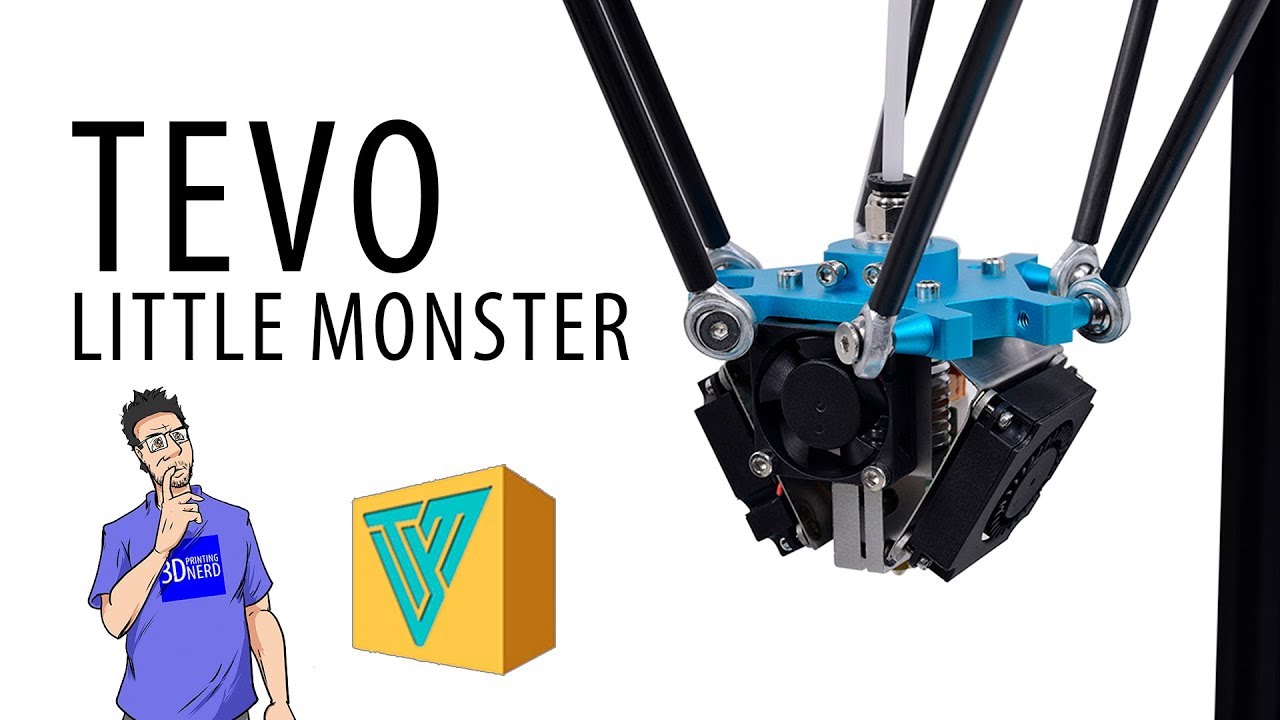 TEVO are Clean, say Prominent Wanghong
For independent corroboration on this important point, ALL3DP reached out to the owners of several prominent YouTube channels for an account of their interactions with TEVO. The first came from Joel Telling, the self-styled 3D Printing Nerd with over 149,000 subscribers.
(Editors' Note: Greg Oetker is a moderator for the largest TEVO owner's group on Facebook.)
"Fast forward quite a bit, and Chris Leonardo from TEVO was talking to me via Twitter DM. Our conversations were always very cordial and still are to this day. He sent over a TEVO Little Monster, and I found some time to put it together. I produced a few videos using it."
"Chris later contacted me via Twitter DM and asked if wanted a Tornado, and I declined saying I didn't have the time. Fast forward a while, and Chris contacted me again saying he would really love for me to have a Tornado, and he knew I was busy and wasn't worried about a time frame for me to put it together and use it. I said sure. He said thanks, and a week later it arrived."
"AND that's where we are today. I've never been offered money from TEVO, via private communication or via a tip, that I know of. I've never received any packages from TEVO without first being asking if they could send something my way."
"I've never been offered money from TEVO, via private communication or via a tip, that I know of."
Next, we contacted Devin Montes of the Make Anything channel, which currently has over 200,000 subcribers. "TEVO never offered any sort of compensation for reviews," he says, "nor do I get affiliate payments from them (although I do from gearbest if viewers choose to purchase through them)"
"They decided to send all three of their printers when I asked only for the Tornado, but I don't have to pay import taxes or anything, so i just brushed it off. I should also add that they told me they were sending all three printers, I wasn't caught off guard or anything."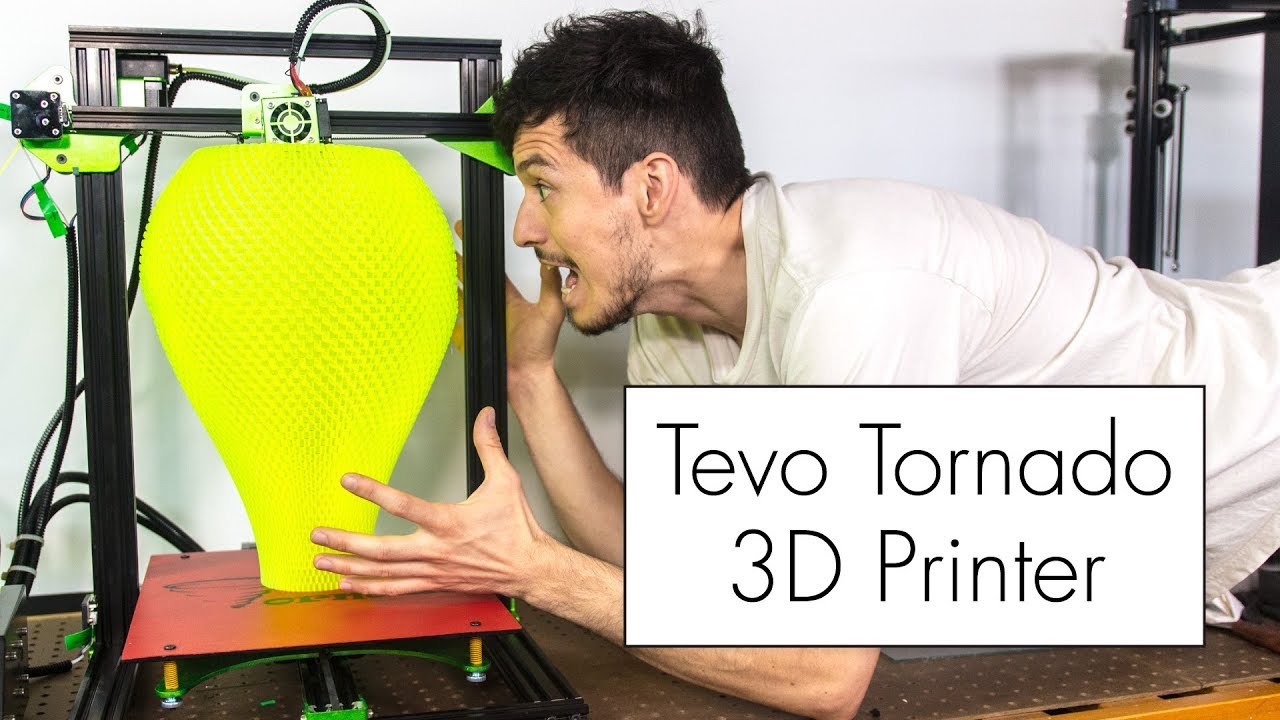 TEVO CEO on User Communities
Moving past the Sanladerer controversy, we asked Tan about the level of engagement that his company had with the user communities on Facebook and elsewhere. "To be honest," he says, "we are an entrepreneurial company, and we want a harmonious and real 3D printer market."
Does the company use bots or other methods to influence social media engagement on their behalf? The Chinese term for this practice is wang luo shui jun, the literal translation is 'Network Navy', or hired web writer.
Again, Tan is adamant. "No, we have professional ethics and conscience. We never buy any wang luo shui jun, or those who spray promo codes on social media."
Tan continues: "At TEVO we rely on a large group of users. Users and fans who really like our products are our ambassadors. They provide the strongest backing. We did not hire a team for this purpose, and we never have done."
TEVO CEO on Quality Assurance
Next, we asked about the quality assurance of their DIY 3D printer kits. ALL3DP is currently testing a TEVO Tarantula, and thus far we found a large number of errors in the documentation and components. What does the TEVO CEO have to say about that?
"We are slowly updating the texts of our manuals. Of course, we try our best to meet all the customer's requirements, including manuals that everyone can understand."
"For our TEVO Tornado kits," Tan continues, "we worried that the assembly process is not standard, or that our instructions would be irregular. This kind of feedback about the quality is not ideal, and we are trying our best to improve constantly."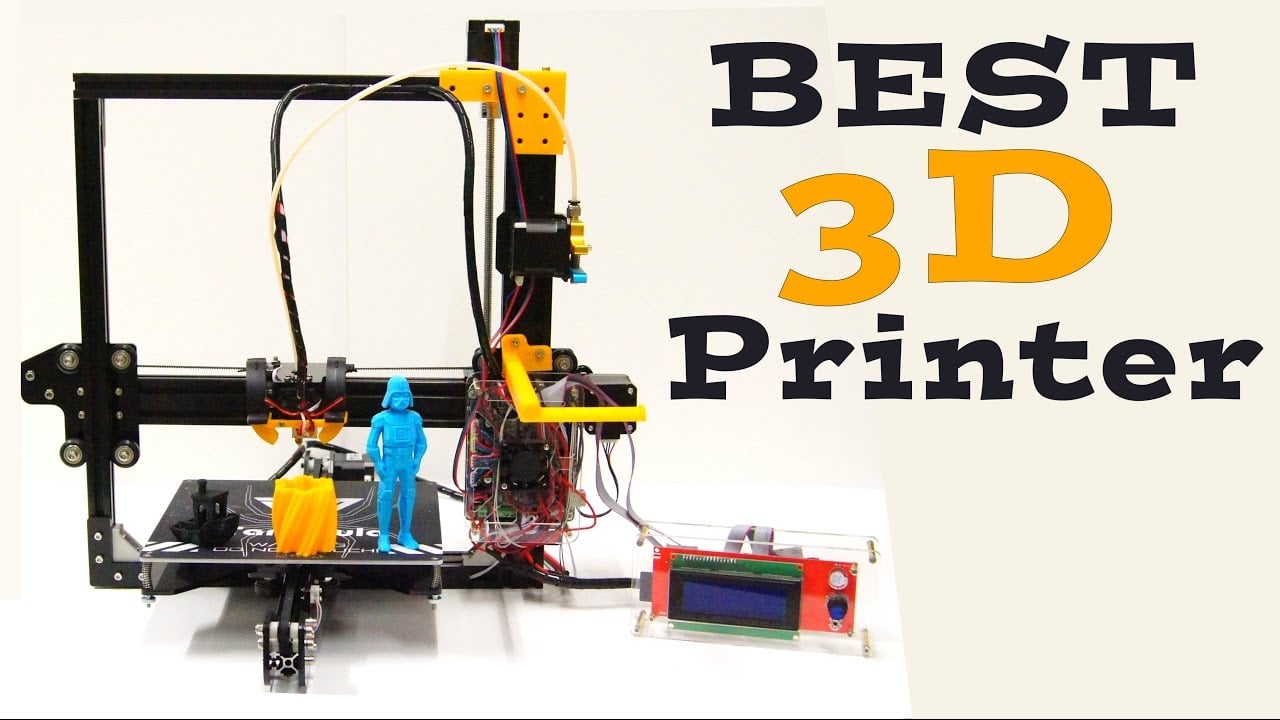 Final Words from the TEVO CEO
That's about the extent of our conversation with Tan Qianmin, but the TEVO CEO did ask if he could share a final statement with ALL3DP readers.
"TEVO as a company is giving our best to contribute to the 3D printer market. We will never use such dirty methods as bribes to promote our business. We rely on the quality of our own products, as well as customer service and the maintenance of our brand. Using this three points, we expect to operate in the market in a fair and transparent manner."
"We want to promote the world of the 3D printer. We do not want to win customers through some dark ways, or through some downstream means. Our company has never done this kind of thing, which is what I want to clarify."
"We rely on the quality of our own products, as well as customer service and the maintenance of our brand."
Editor's Note: This interview was conducted in Chinese and transcribed into English by Yuan Xu, who has an MA in Intercultural Communication. Some light edits were made to the transcript for legibility.
License: The text of "The Truth about Wanghong: Interview with TEVO CEO Tan Qianmin" by All3DP is licensed under a Creative Commons Attribution 4.0 International License.
Subscribe to updates from All3DP
You are subscribed to updates from All3DP
Subscribe
You can't subscribe to updates from All3DP. Learn more…