Curious about the Trinus 3D printer on Kickstarter? Of course you are! Here are the answers to the most frequently asked questions.
Don't miss: Interview with Designer Bojan Smiljanic
With over 1,719 backers and $825,698 dollars raised in the Kickstarter campaign so far, the Trinus 3D printer is performing astonishingly well. Kicktraq, a site dedicated to monitoring Kickstarter campaigns, predicts that Trinus will finish up with over $1.3 million dollars in total.
But with so much interest, there also comes questions. Lots and lots of them. Provided by the Trinus 3D Printer team on their campaign page, these are the answers to the most frequently asked questions from backers.
Want to know about the Trinus 3D printer resolution? If the slicing software is compatible with your computer? Whether Trinus will be shipping to your country? Read on and find out.
Trinus 3D Printer Pledges
How do I add more accessories to my pledge?
If you have already made your pledge and wish to add on accessories, you can increase your pledge amount by the additional accessory cost. We will group your orders into one shipment.
Can I additionally purchase 2x750g filament with Trinus Deluxe pledge?
We can provide only one additional spool of filament with Deluxe pledge because of shipping cost restrictions. You will get 1kg spool as part of pledge and you can add 750g on top of that.
Trinus 3D Printer Assembly
How long does it take to assemble Trinus?
We gave our set to someone with no technical experience and she assembled it in 30 minutes. The printer comes in 11 major units and all you need to do is screw them in place.
How often should I calibrate the system?
We avoided using belts and low-quality parts in order to give Trinus a high degree of precision and reliability. It is designed to only need calibration the first time you use it.
How long does it takes to replace the 3D Printer head with the Laser Engraver?
It takes just a minute and four screws to add on the Laser Engraver head. Protection glasses are mandatory while using the active laser.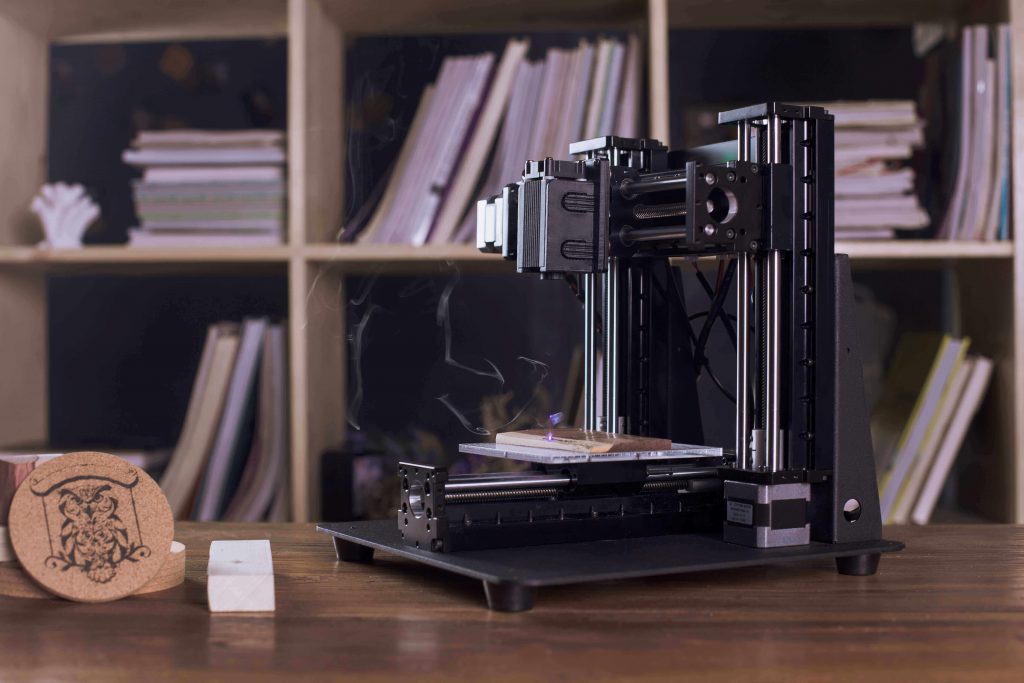 Trinus 3D Printer Filament
Do I get any filament with my order to test the printer?
We will ship a 45g Polymaker filament pack with every order. You can order additional filament at a discount from our pledges.
Do I have to exclusively use Polymaker filament with Trinus?
We tested all of the filament brands available to us, and you are free to use any filament brand on the market. We equipped Trinus with a high-quality extruder that can handle a wide range of filaments.
What filament can I use with Trinus 3D Printer?
Trinus has been tested and works flawlessly with PLA, ABS, wood, aluminum, bronze, PC, flex and many other filaments.
What is filament size that comes with Trinus?
Trinus uses 1.75mm filament.
What filament colors I can chose from?
Trinus Deluxe pledge comes with 1kg filament spool and we will update backers on color we will ship.
Color for 750g filament add on will be concluded in survey near the end of campaign by backers.
Color for 45g filament which comes with every pledge we will confirm in update to backers.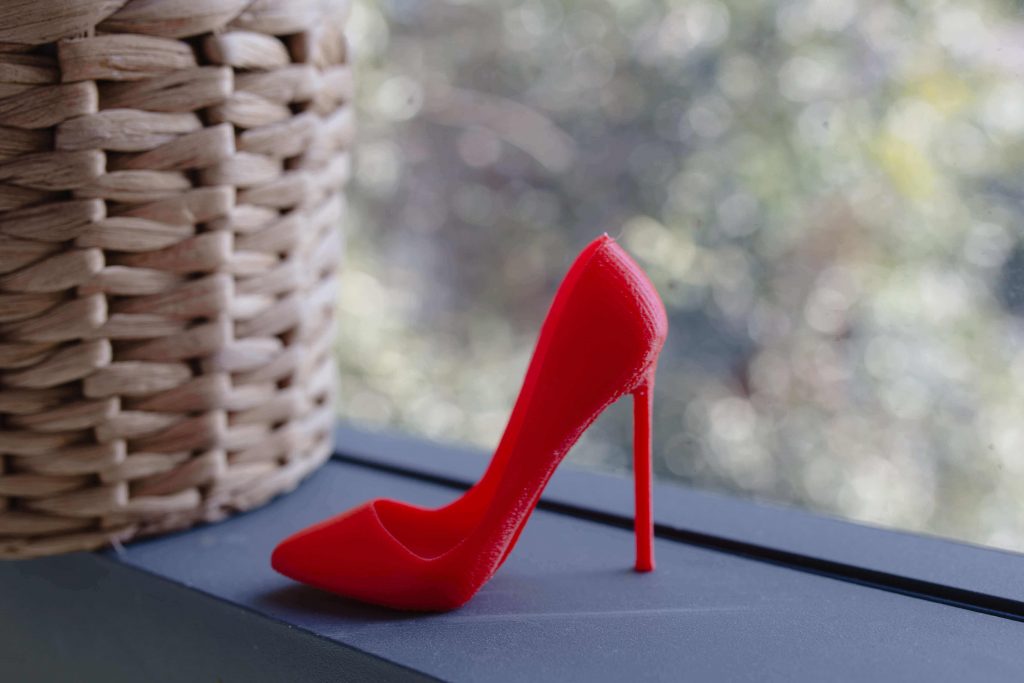 Trinus 3D Printer Samples
I am product reviewer/tester, can I receive a free unit?
We are currently testing and pushing the limits of all of the prototypes we have, so we are not able to send any to testers at the moment.
Trinus 3D Printer Shipping
Do you ship worldwide?
Yes, Trinus will be available globally. Shipping cost differs according to your location.
How much does shipping cost?
Once you choose your pledge, Kickstarter will adjust the shipping cost based on your location.
Will Trinus come with country specific plugs?
Yes, every Trinus will come with either a UK, US, AU or EU plug head.
Trinus 3D Printer Software
Does the Pango software work on Win and OSX platform?
Yes, and you will be able to download it at trinus3d.com.
Can I use other software for slicing and printing?
Yes, Trinus is compatible with all available slicing codes (gCode).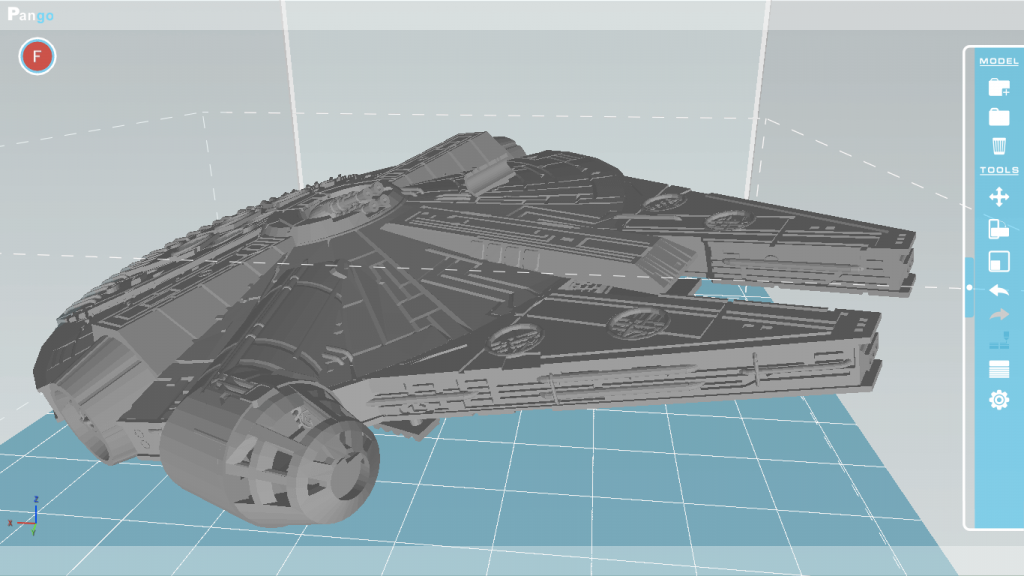 Trinus 3D Printer Ordering
How can I order more units with one pledge?
Yes, to do so, pledge an amount equal to the unit price x the number of units you would like. (For instance, $299 x 3 printers = $897.) We will ship your units together, possibly at a reduced rate. If you have other questions about multiple orders, contact us directly.
Will Trinus be available for preorder after the Kickstarter campaign?
We will continue taking preorders after our campaign. Please follow our official page at trinus3d.com as well as our updates on Kickstarter. However, Trinus will be more expensive after the campaign ends, as we are offering a special deal for our Kickstarter backers.
Trinus 3D Printer Parts
What's the maximum temperature of the hotend?
The hotend reaches 255 degrees Celsius.
What are the sizes of the nozzle and thread?
The nozzle has a diameter of 0.4 mm and the thread is M6x1.0.
Do you offer any warranty?
Yes we will offer 1 year limited warranty.
Will I get standard bed by purchasing Heated Bed Platform?
Yes, standard platform is part of package with or without Heated Bed Platform purchase.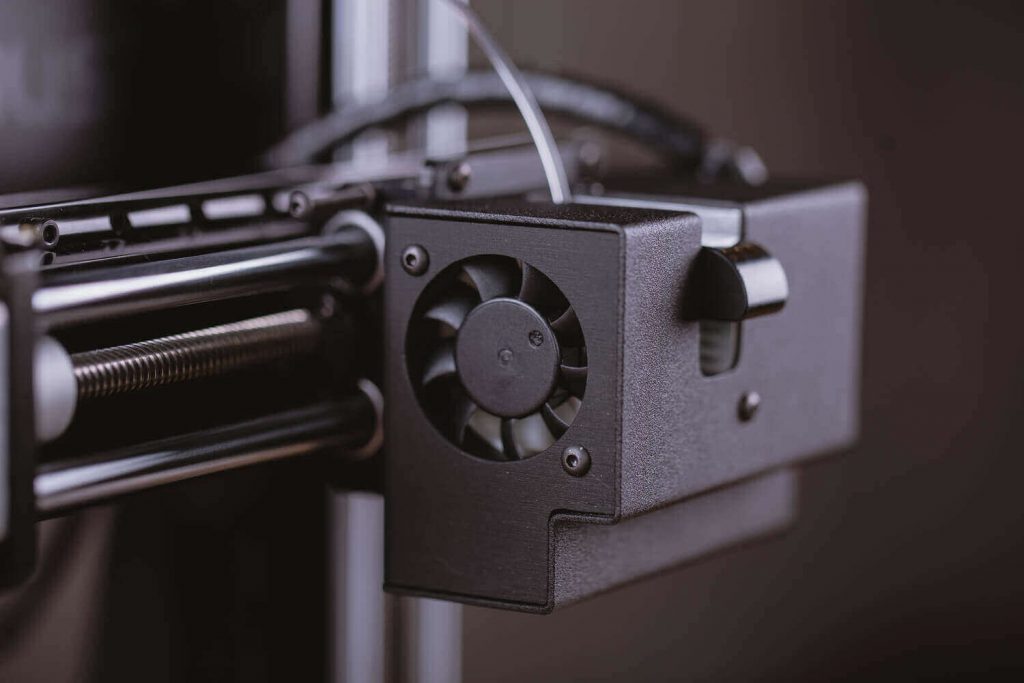 Trinus 3D Printer Print Volume
What is Trinus print volume?
120 x 125 x 125mm (4.9 x 4.7 x 4.9in)
Trinus 3D Printer Resolution
I wonder what is XY resolution of Trinus?
XYZ axis resolution are identically 2.5um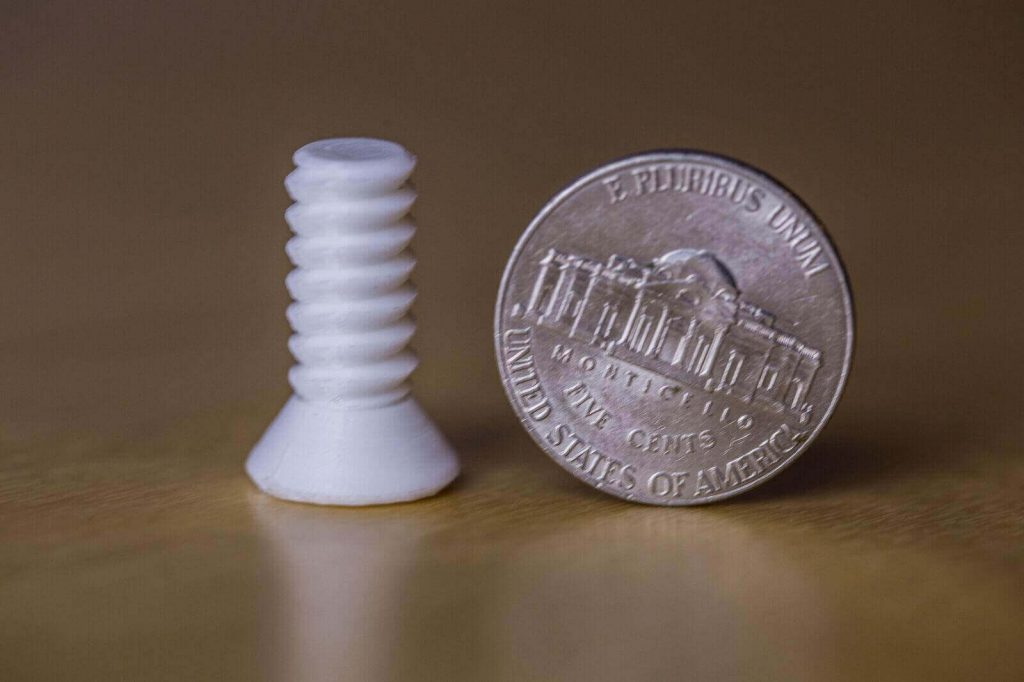 License: The text of "Trinus 3D Printer: Frequently Asked Questions" by All3DP is licensed under a Creative Commons Attribution 4.0 International License.
Subscribe to updates from All3DP
You are subscribed to updates from All3DP
Subscribe
You can't subscribe to updates from All3DP. Learn more…