Live on Kickstarter, the Trinus 3D Printer is a professional-grade machine for under $500. ALL3DP interviews Head of Design Bojan Smiljanic.
The Trinus 3D printer is an intriguing proposition. It's a fused filament fabrication (FFF) 3D printer being offered for $299 on Kickstarter, and that's headline grabbing enough.
But with all-metal components, an industrial style X-Axle slide, and an ingenious modular construction that allows for swappable heads (and swappable functionality like laser engraving), this little machine packs a mighty big punch.
Their campaign goal was a modest $50,000.To date, they've raised an impressive $720,677, with two weeks left to run.
ALL3DP interviews Head of Design Bojan Smiljanic about the Trinus 3D printer, the success of the campaign, and his plans for the future.
Q: First things first, your Kickstarter campaign video is pretty different!
We have a team of Kickstarter campaign experienced individuals, and also artists who are doing magic with photography and video. Our asset artist Anastasia is very experienced and did an awesome job!
Q: A key feature of the Trinus 3D printer is the industrial slide. Can you explain the benefits of this feature?
The X-Axle slide — or so called mechanical element — is a standard part in heavy duty industry and allows machines to deliver high precision operation at high speeds. We took this same technology and scaled it down to a desktop size machine.
Q: The laser engraver looks neat. Any plans to roll out more swappable heads for additional capabilities on the Trinus 3D printer?
Yes, we are always trying to improve and expand functionality of Trinus. In near future we plan to offer CNC head, a dual extruder head, a soft materials extruder/tube head, and more…
Q: With just 11 parts, the modular construction is very impressive. Can you tell us about the design and development cycle?
The whole point was to use as many elements with same configuration but applied as modular system. The main X-Axle slide is one example, we used identical 4 modules and in this way cut down on manufacturing as well assembly cost/time.
Q: Is the Pango slicer proprietary software? Why did you opt for this over established open source software like Cura or Slic3r?
Pango is proprietary software developed to improve the printing experience, and we have some very unique functions like printing a raft/base which uses an advanced algorithm to ensure very easy model removal from the printing platform. This support algorithm is also in front of the competition for delivering an easy removal method.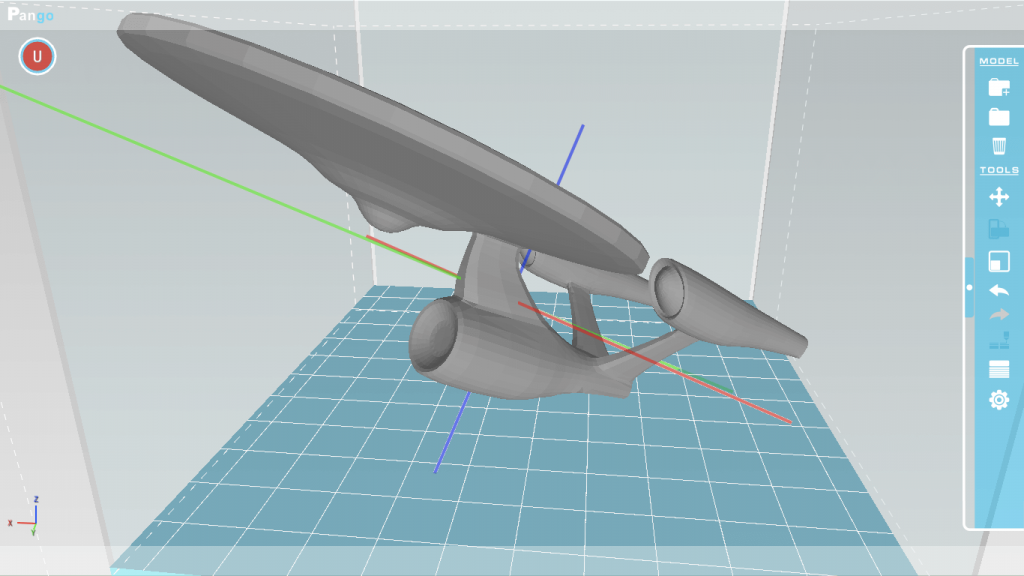 Q: Congratulations on totally smashing your campaign goal. Are you in a position to scale up your operations to match demand?
Thank you, we are overwhelmed with the response from community. We are partnering with Flextronics, so we are pretty much able to deliver pledges in suggested time frame and continue manufacturing for distribution.
Q: With such a huge number of backers, are you confident you can fulfill all of these pledges by August 2016?
Yes we are, we are confident we can deliver as promised.
Q: No doubt you've heard of other 3D printers on Kickstarter, like Pirate3D and Peachy Printer, which were successfully funded but failed to deliver. What lessons have you taken from these incidents?
Building any product from the ground up, and testing and improving it, is a challenge alone. Getting it manufactured and scaled is a totally different animal, but we've found the right partners with huge experience in their fields. Flextronics alone is one of biggest manufacturing/assembly names in the industry, and they are known for high quality manufacturing processes and outstanding quality control. We feel very confident about Flextronics producing the Trinus 3D printer.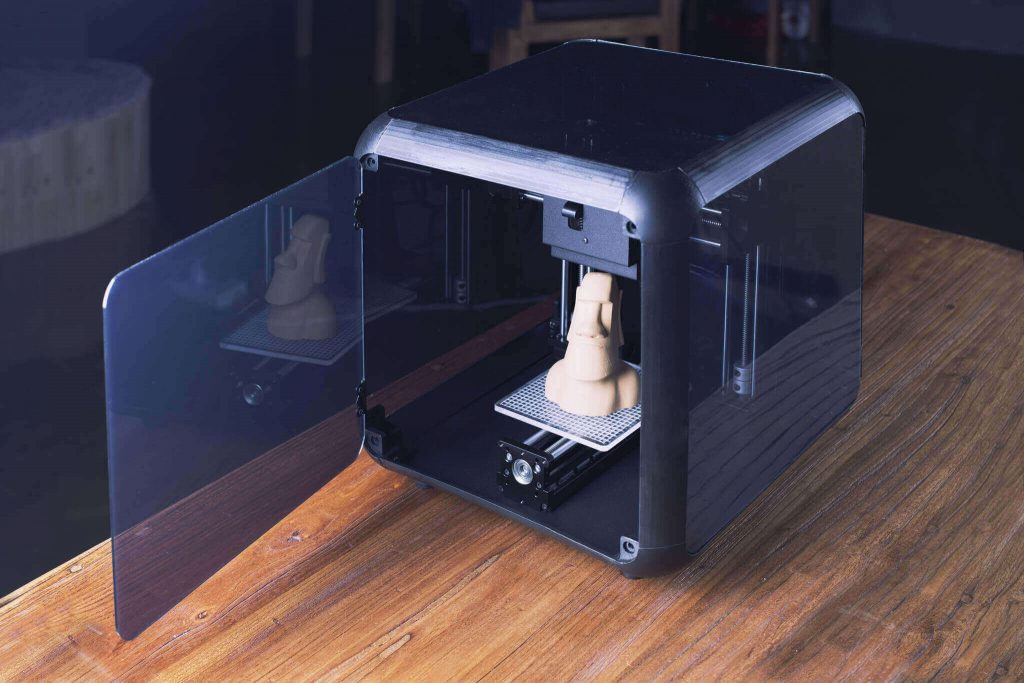 Q: Your bio says your company is named after Hideo Kodama. Can you tell us why he's so important to 3D printing?
Mr Kodama is the "father" of 3D printing, and he introduced the concept and actual technology / working prototype of the first 3D Printer. Kodama in Japanese means tree spirit, and we see some symbolism with the way 3D models are printed and the natural process of a tree growing from its roots.
Q: What are your thoughts on the state of the 3D printing industry at the moment?
Technology is highly adaptive to many branches of manufacturing — like plastic injection molding — and this means some industries will need to adapt or totally abandon time consuming and expensive manufacturing processes. The 3D printer market is saturated with low cost DIY kits, which really demand time and know-how to even put the product to use, not to mention the constant calibration it requires because of cheap parts. I myself recently tried to assemble an i3 model and couldn't manage after 3 hours of hassle, because of the bad manual and missing parts.
Q: Any other comments you'd like to add?
Well, we are very excited about the path that is in front of the Kodama team, and the future looks bright for this not-so-young but exploding category of prototyping/manufacturing. Technology and filament advances very fast.
Q: Finally, what's the most useful thing you've ever 3D printed?
Oh, I've done so many prototypes! I am a senior industrial designer and this is the main prototyping method I am using. It wasn't very cheap, but with Trinus things are much different. Designing all kinds of consumer products with 3D Printing allows me to have a model in my hands within hours to test it for proportions, ergonomics, and even assembly. We live in a very exciting time!
More details on Kodama and the Trinus 3D printer here.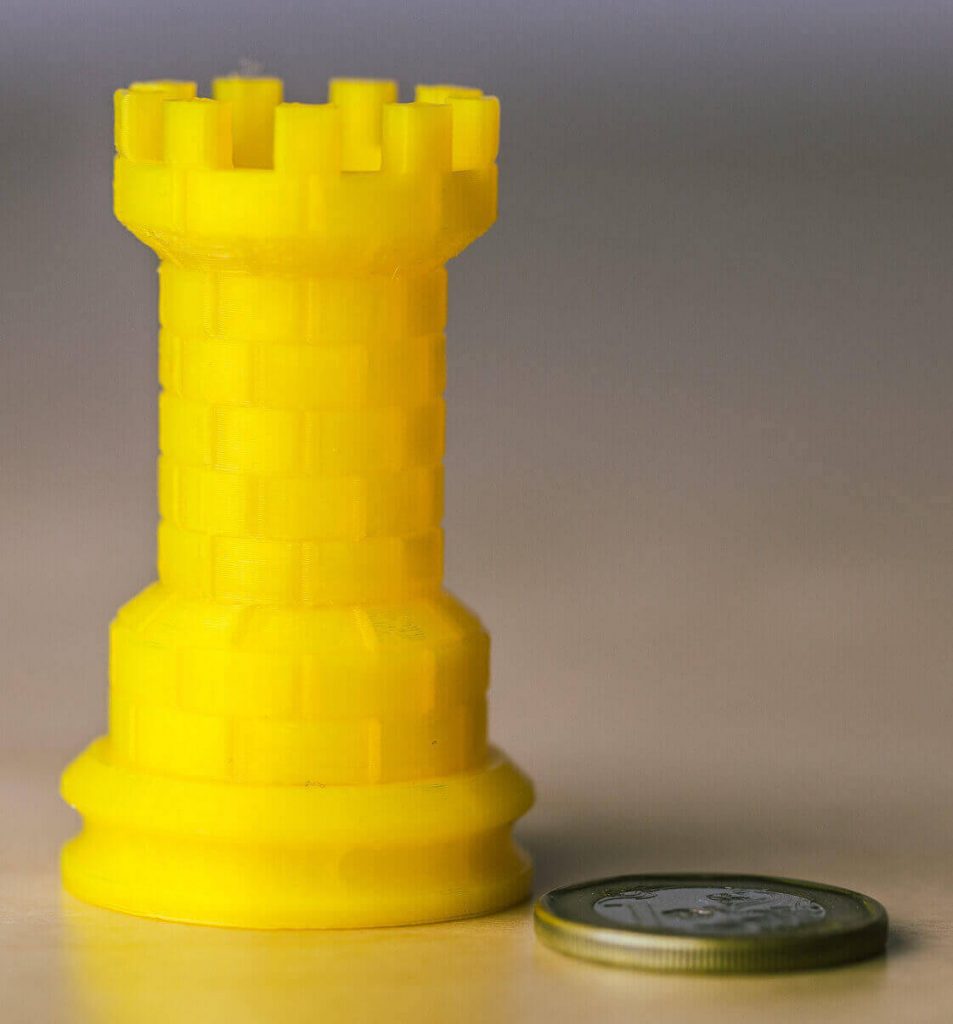 License: The text of "Trinus 3D Printer: Interview with Designer Bojan Smiljanic" by All3DP is licensed under a Creative Commons Attribution 4.0 International License.
Subscribe to updates from All3DP
You are subscribed to updates from All3DP
Subscribe
You can't subscribe to updates from All3DP. Learn more…