The Stratasys F123 3D printers provide an improved user experience and industrial-grade performance. They aim for design or engineering office environments, labs, and classrooms.  
Stratasys has been a pioneering and innovative force since the dawn of 3D printing technology. Their range of FDM and PolyJet technology is utilized by a wide range of industrial sectors, from automotive to tooling.
But somewhere in between the consumer and industrial market is an underserved array of design and engineering firms. In order to satisfy the demands and limitations of these medium-sized workgroup environments, Stratasys has released their F123 3D Printing Solution.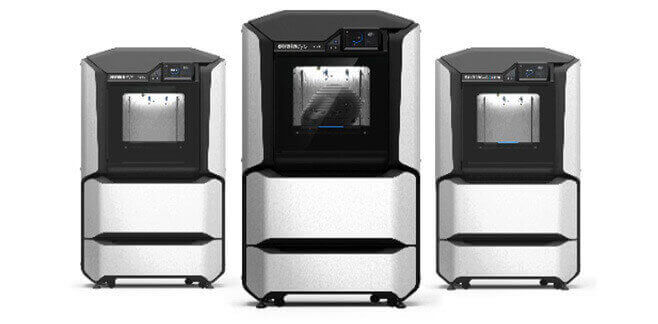 F123 Series: End-to-End Prototyping For Office Workgroups
Created by the industrial design firm BMW Designworks, the F123 aims at a more office-friendly printing system. The series is comprised of three different models, the F170, F270, and F370. Each printer model is engineered to meet the unique needs of workgroup design and engineering environments, making it ideal for use in the office, lab, or classroom.
What's impressive about the F123 printing system is its ease of use. The printer is extremely accessible compared to industrial machines. It requires minimal setup, provides auto-calibration, and allows different materials to be swapped effectively.
The three printers of the F123 series are compatible with four different materials in 10 various colors. These materials are engineered to support a wide range of prototyping and tooling applications.
High-performance PLA can be used with Fast Draft Mode to produce conceptual prototypes at high speeds and reduced costs. Other thermoplastics include ABS, ASA, as well as PC-ABS (only compatible with F370 model), creating parts with more strength and impact resistance.
According to 3D Printing Industry, the first batch of F123 printers are expected to arrive to resellers sometime in March 2017. The official pricing information is not yet revealed, but sources estimate that the F170 model will cost under $20,000.
Using their longstanding experience with FDM 3D printing, Stratasys has managed to fit their professional-grade technology into a compact system. By taking aim at the office environment, the F123  could likely fill the void between the consumer and industrial sectors.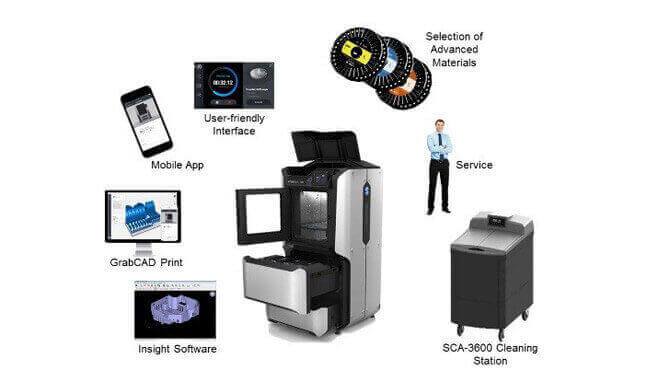 Professional Performance, Intuitive Interface
This professional-grade FDM 3D printing line offers an intuitive user experience, therefore allowing even the most novice users to master the system. Features include a sleek touch screen interface, remote monitoring from remote devices, and noiseless operation. In addition, GrabCAD Print is integrated into the printer workflow to eliminate time spent on file conversion and STL preparation.
According to Andre de Salis, the Creative Director at Designworks, the F123 series is inspired by advanced robotics. The end result is a high-performance printing system that offers "expertly crafted user interactions" for prototyping purposes.
License: The text of "Stratasys F123 Series Offers Professional Quality 3D Prints For Your Office" by All3DP is licensed under a Creative Commons Attribution 4.0 International License.
Subscribe to updates from All3DP
You are subscribed to updates from All3DP
Subscribe
You can't subscribe to updates from All3DP. Learn more…