Thanks to Italian 3D Printing company WASP, 3D scanned and printed models of the casts from Pompeii can be seen up close and personal.
Reuters recently published Frozen lives of Pompeii, a photo series documenting new studies and images performed on the long-preserved victims of Mt. Vesuvius. Though the volcano erupted almost 2000 years ago, the ash and remains still mesmerize onlookers. Finally, a restoration project has performed CT scans and rendered an image of what may lie beneath the plaster. 3D scans and models lend a new story to the legendary eruption.
However, archaeologists aren't the only ones with an interest in paying new respects to the long dead. The bodies at Pompeii are incredibly fragile and eternally stuck at the site. Archaeologist Massimo Osanna explains that the casts are ubiquitous. Art or words just don't compare to real, physical history. Osanna even describes them as the "most sought testimonials from abroad" concerning Pompeii.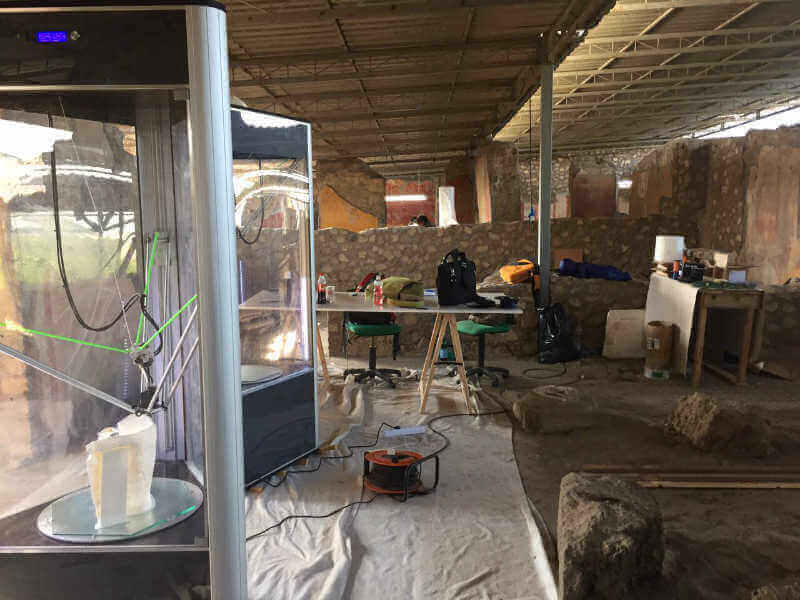 For this reason, the Special Superintendent for Cultural Heritage of Pompeii, Ercolano and Stabia, looked for a new way to share Pompeii's story with the outside world. By enlisting 3D printers WASP (who have already caused waves in the printing industry), they were able to create 3D printed 1:1 replicas of casts. While not quite the real deal, the precise nature of 3D scanning and printing ensures that viewers will still learn and feel a lot from the realistic replicas.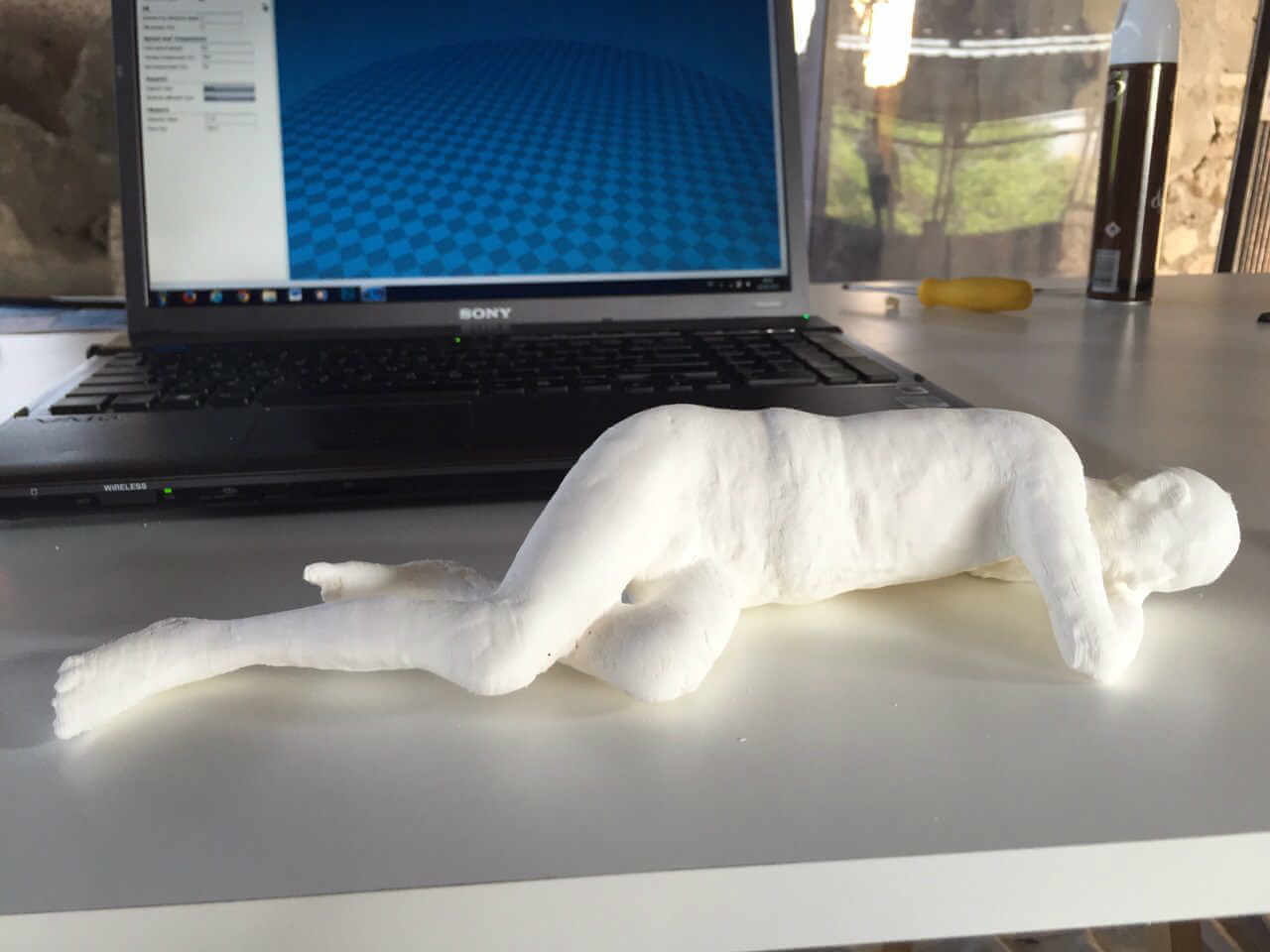 Created using two WASP Delta 4070 3D printers, the prints are intended specifically for exhibitions and traveling the globe. It is no accident that the Superintendent turned to WASP; the project is a definitively Italian endeavor. WASP founder Massimo Moretti calls the project.
"One of the most interesting areas is that one of restoration, the use of 3D print in cultural heritage."
Though the legendary, unforgettable story of Vesuvius will continue through myth and history, perhaps this new chapter will allow a moment of rest for the cultural heritage team.
License: The text of "Resurrecting the Bodies of Pompeii with 3D Printing" by All3DP is licensed under a Creative Commons Attribution 4.0 International License.
Subscribe to updates from All3DP
You are subscribed to updates from All3DP
Subscribe
You can't subscribe to updates from All3DP. Learn more…