Print the Future has opened a 3D printed furniture pop-up shop in Manhattan. They plan to offer customers customized home furnishings created within 24 hours.
Over the last couple of years, 3D printing technology has slowly infiltrated the home furnishing industry. The Swedish furniture supergiant Ikea is already experimenting with 3D knitted armchairs and spare parts.
But what if you wanted to spruce up your home with a personalized chair or table created with the help of a professional designer? Well, the Vancouver-based startup Print the Future has an idea that will put you on the edge of your seat.
Started by entrepreneurs Neil Patel and Raj Bharti, the forward-thinking furniture company aims to create and deliver custom furnishings using 3D printing. To bring their idea to the public, the duo recently launched a pop-up shop located in New York City.
Bringing 3D Printed Furniture From Your Mind Into Your Home
Up until March 31, Print the Future will be showcasing and manufacturing furniture with their large-scale printer in Manhattan. The pop-up shop was designed in collaboration with award-winning interior designer Lori Dennis.
Patel and Bharti aim to show customers the vast potential of 3D printing in the furniture industry. They are featuring geometric and organically-driven stools and chair, all of which were printed on a large-scale BigRep 3D printer located in the back of the shop.
After the completion of their pilot store, the startup hopes to create a permanent presence in New York City and other major cities.
Print the Future will also team up with renowned interior designers like Dennis, who will have her own signature line of 3D printed furniture. In the near future, they hope to implement materials like glass, metal, wood, and fabric into their process.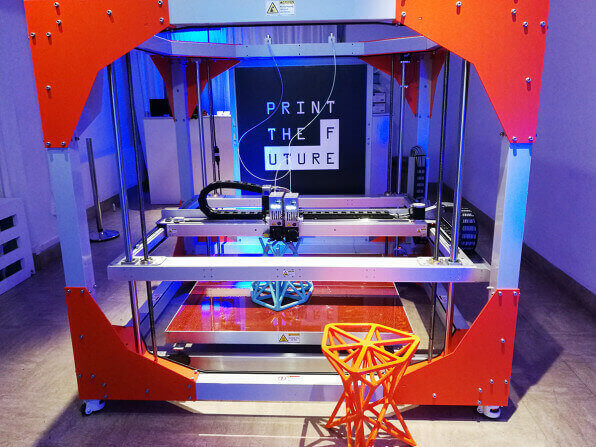 Print the Future: An Ambitious Plan To Take Over the 3D Printing Market
Although Print the Future is technically just getting started, the company already has some ambitious goals.
Their plan is to seize at least 5% to 10% of the 3D printing market, while also disrupting the home furnishings sector with their process. To accomplish this, the startup wants to open brick-and-mortar stores in cities across the world, providing consumers with a hands-on retail experience.
The idea is to have customers come in and co-design their own furniture, which will then be printed onsite and delivered within 24 hours. Currently, the price range for their customized furnishings range between $500 and $1,500. Patel, the CEO and founder of Print the Future, plans to connect interior designers with customers through Kabuni, an app-based marketplace he previously founded.
On top of that, their business model also boasts major strides in sustainability. Currently, all of their materials are recyclable, while the printing process generates zero waste. Additionally, the ability to send 3D models instead of physical furniture can greatly reduce their carbon footprint.
Essentially, Patel's startup aims to put creative design power into the hands of the consumer. By producing  furniture at exceptional speeds, Print the Future could soon find their custom furnishings within homes across the world.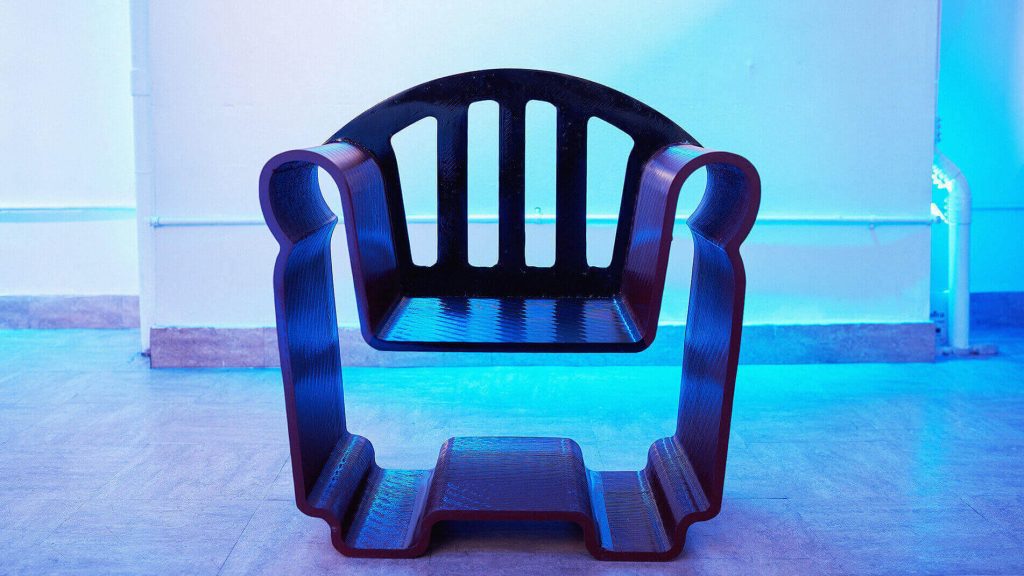 In the New York City area? Be sure to check out Print the Future's pop-up shop before it closes on March 31. It's open Monday through Saturday from 11AM to 7PM, and is located at 325 W 38th St.
License: The text of "Print the Future Opens 3D Printed Furniture Pop-Up Shop in NYC" by All3DP is licensed under a Creative Commons Attribution 4.0 International License.
Subscribe to updates from All3DP
You are subscribed to updates from All3DP
Subscribe
You can't subscribe to updates from All3DP. Learn more…