IKEA reckons 3D Printing is key to a sustainable future. Love your furniture longer (even if it requires a little hacking) with 3D printed IKEA spare parts.
The long ride to the nearest IKEA is an integral experience in modern society. Half your family and friends have made a pilgrimage at least once a year. IKEA furniture is cheap, fast, and wildly popular. And now the Swedish company is putting some awesome new programs in place to help their customers… and even the Earth.
Their first sustainability-rodeo was "Second Life for Furniture", where customers could exchange old items for store credit, and the "Reverse Vending Machine" that ate old light bulbs and returned vouchers for a free coffee. But their latest project will including something extra awesome: 3D printing!
3D Printed IKEA Spare Parts Makes Your Furniture Even Better
Steve Howard, chief sustainability officer of IKEA, has been on the recycling train for a while. He knows that, given the chance, people will opt for 3D Printed IKEA nuts and bolts over chucking furniture in the trash. In the not-so-distant future, a small spare part could be printed and dispatched to a customer in a flash. It sounds like a daydream, but Howard says it will happen within the next 10 years.
The plan is to extend the life of their furniture. Instead of customers growing bored with their trendy desk, or finding that their favorite chair no longer suits them, IKEA wants furniture to grow with the customer. That may mean repurposing it. More likely, it means creating furniture designed to change over time.
Are you an IKEA furniture hacker? A maker of weird Macgyvered sofa fortresses? The company wants you to keep hacking. In fact, they want you to show them how to make furniture last longer. "We should reach out to the hacker community to come up with their favorite ways of extending the life of IKEA products."
As IKEA notes, using 3D printing to help with the upkeep of products will alter the supply chain. The use and delivery of 3D printed items will change business structures and even the mail service — something the US Postal Service has been studying for years… and we love it! Bring on the open source furniture future!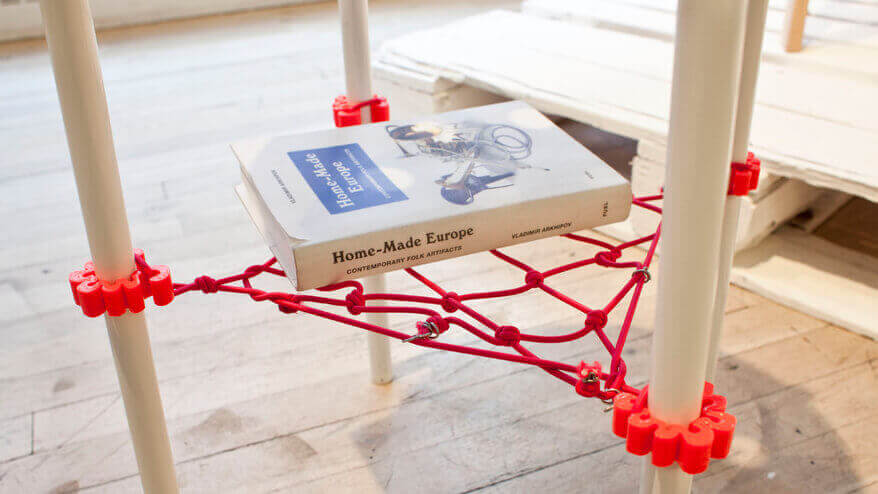 (Via: Fast Company)
License: The text of "3D Printed IKEA Spare Parts in New Sustainability Plan" by All3DP is licensed under a Creative Commons Attribution 4.0 International License.
Subscribe to updates from All3DP
You are subscribed to updates from All3DP
Subscribe
You can't subscribe to updates from All3DP. Learn more…