Former MakerBot CEO Bre Pettis explains the design process behind his Origami Watch, rapidly prototyped with 3D printing and more.
Don't Miss: Life after MakerBot: Bre Pettis Offers Luxury Gifts With Bre & Co.
We wrote about the launch of Bre & Co a few months ago, a luxury gifts boutique run by former MakerBot CEO Bre Pettis.
The core aesthetic of the range — from pens to tea sets to key-chains — revolves around the paper-folding art of origami. But it also harkens back to the polygons and triangles that forms the basis of a 3D model (which can then be used for 3D printing).
And the most distinctive item on offer is the Origami Watch. With a chunky, imposing design, it's guaranteed to elicit a reaction at extreme ends of the love/hate spectrum.
Speaking to Hodinkee, Pettis provided a detailed insight into the production process behind the watch. Unsurprisingly, 3D printing played a major part in its development.
Watch the video below to learn all about the Bre & Co Origami Watch.
Origami Watch Protoyped on MakerBot 3D Printers
One of the key advantages enjoyed by Pettis and his team is that they have a great many 3D printers at their disposal. This allows them to rapidly prototype their products.
"I have all the 3D printers," he says. "We can have an idea and by the end of the day have multiple iterations of it."
The machines they're using, naturally, are MakerBot branded. And there's a lot of them. His workshop has wall-to-wall Replicator and Z18 models stacked one on top of the other.
While the Origami Watch does not feature 3D printed parts, it was developed with 3D modeling and additive manufacturing technologies. Thereafter, Pettis & Co set about sourcing the components for their luxury timepiece, like the Eterna automatic movement and the Gold Liberty dollar embedded in the back (for emergency use).
Not content to rest on their laurels, Bre & Co have launched a new Carbon Origami Watch. With distinctive tiger stripes and a laser cut pattern on the aluminum dial, the case is hewn from a solid block of carbon fiber. It's still tough enough for daily wear whilst nearly half the weight of its steel counterpart at 3.4 ounces.
Future additions like a diver's watch and a chronograph are planned. In the meantime, the Carbon Origami Watch is available now for $8,400 and limited to only 99 pieces.
Source: Hodinkee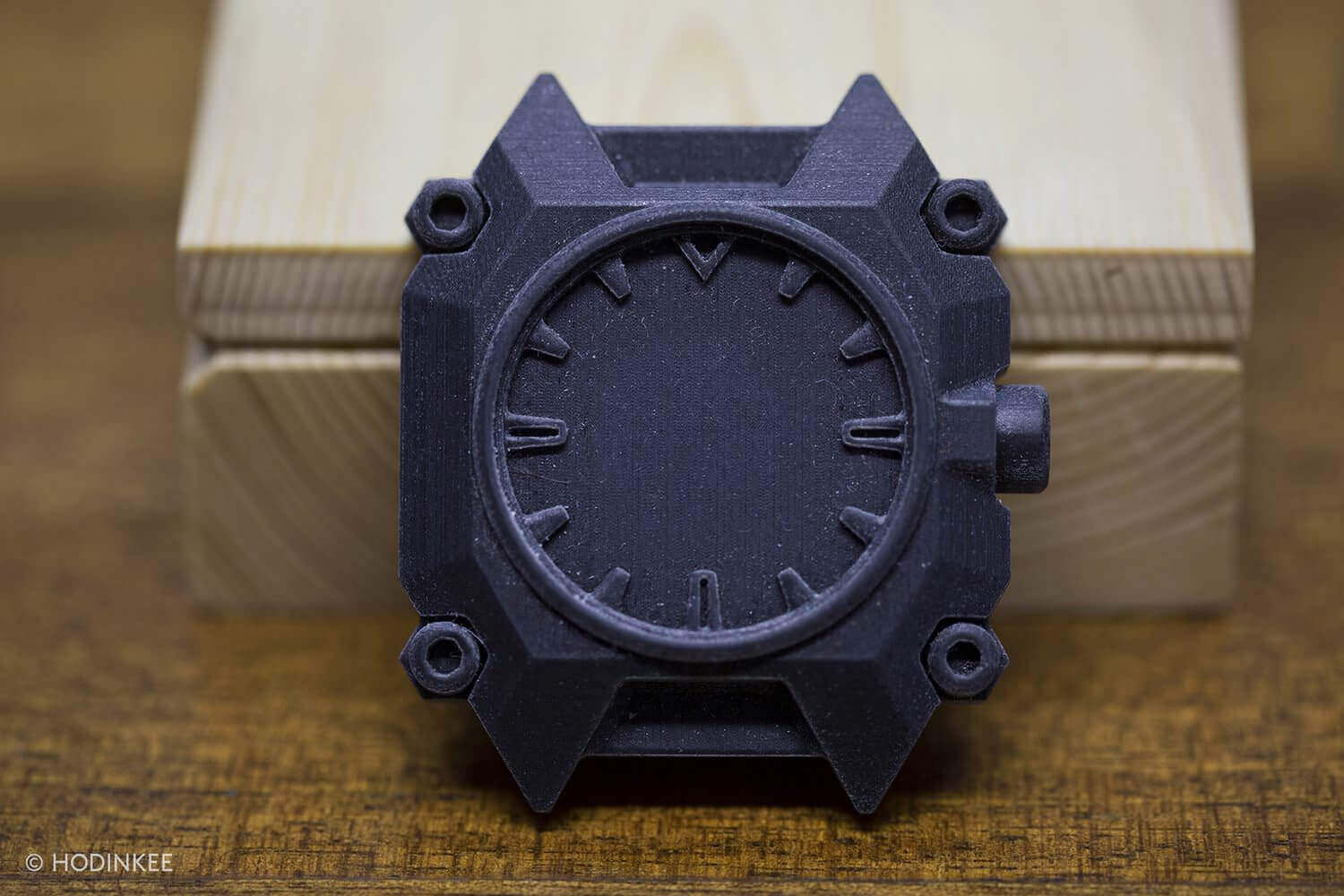 License: The text of "Insight into Origami Watch Design Process from Bre & Co" by All3DP is licensed under a Creative Commons Attribution 4.0 International License.
Subscribe to updates from All3DP
You are subscribed to updates from All3DP
Subscribe
You can't subscribe to updates from All3DP. Learn more…