Automotive company Local Motors creates its talking autonomous minibus, Olli, with help from MakerBot desktop 3D printers.
You may remember Olli, the 3D printed minibus from Arizona-based Local Motors. All3DP reported on the company's talking autonomous vehicle last year. A year on, the wheels on the bus are still rolling and the company is revealing more about how it was made.
Olli is the descendant of Strati, the world's first 3D printed electric car. As with Strati, Local Motors 3D prints large plastic panels using Cincinnati Inc.'s Big Area Additive Manufacturing technology.
However, on a much smaller scale, the company also uses 3D printing to create prototypes, tools, and interior end-use components. For that they rely on desktop 3D printers from their partner, MakerBot, and have seen cost reductions of around 50% as well as time savings of around 90%. Alex Fiechter, Director of Product Development at Local Motors, explains:
"We've been using the new Replicator+ recently and, so far, it's been a great set and forget experience, really operating like a shop machine… We really didn't have the time to wait around very long for the parts that we needed. We wanted to set the making of them going and then forget about them while we worked on other things."
Check out the MakerBot video about Local Motors:
Olli Makes a Hit Across the Globe
Local Motor's aim is to find niches in the automotive sector. So far, they've received praise from around the world for Olli, which they believe to be a long overdue update to global transportation systems.
Testing the minibus are companies in Berlin, including Deutsche Bahn and Innoz. And although Olli can currently only travel at speeds of around 25 mph, it has a design that is a lot more modern and much smarter than a typical bus.
Tony Rivera, a mechanical engineer at Local Motors, adds:
"Not only are we trying to shift design, not only are we trying to create prototypes fast, but learning is a huge component of what we do… If the software is too difficult, if the machine itself took too much upkeep, we'd be going back to the water jet. I can't really see a future Local Motors where they're not using 3D printing. It is the key that really unlocks how we can succeed as a company with low volume and high design flexibility."
Clearly, the team has found that the many benefits of 3D printing mean it's a technology that will be sticking around in the future.
Source: tct Magazine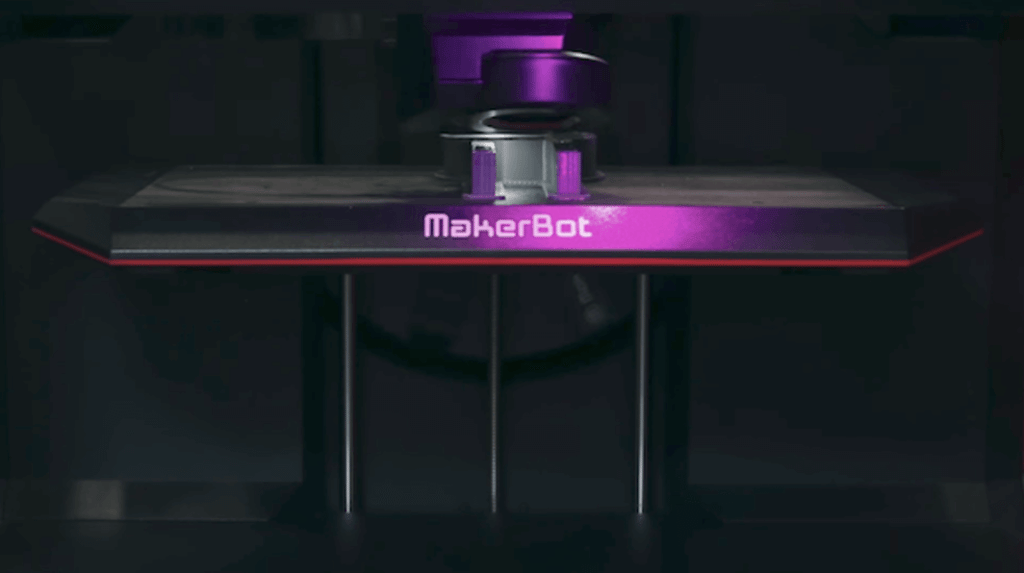 License: The text of "Local Motors Create Autonomous Bus with Help From MakerBot" by All3DP is licensed under a Creative Commons Attribution 4.0 International License.
Stay informed with notifications from All3DP.
You get a notification when a new article is published.