Local Motors' new creation is a driverless, autonomous, 3D printed bus. Thanks to IBM's Watson supercomputer, "Olli" can even talk to passengers.
Local Motors is an Arizona-based automaker that crowdsources vehicle design. And it's back with a huge upgrade to their automotive repertoire – an electric, driverless and extremely smart 3D printed bus.
Olli, their newest creation, combines 3D printing, electric powertrains, artificial intelligence, the Internet of Things, and is just plain adorable. The bus was just unveiled at the grand opening of a new Local Motors facility in Maryland and is now on the roads in DC, with more micro-factories set to open.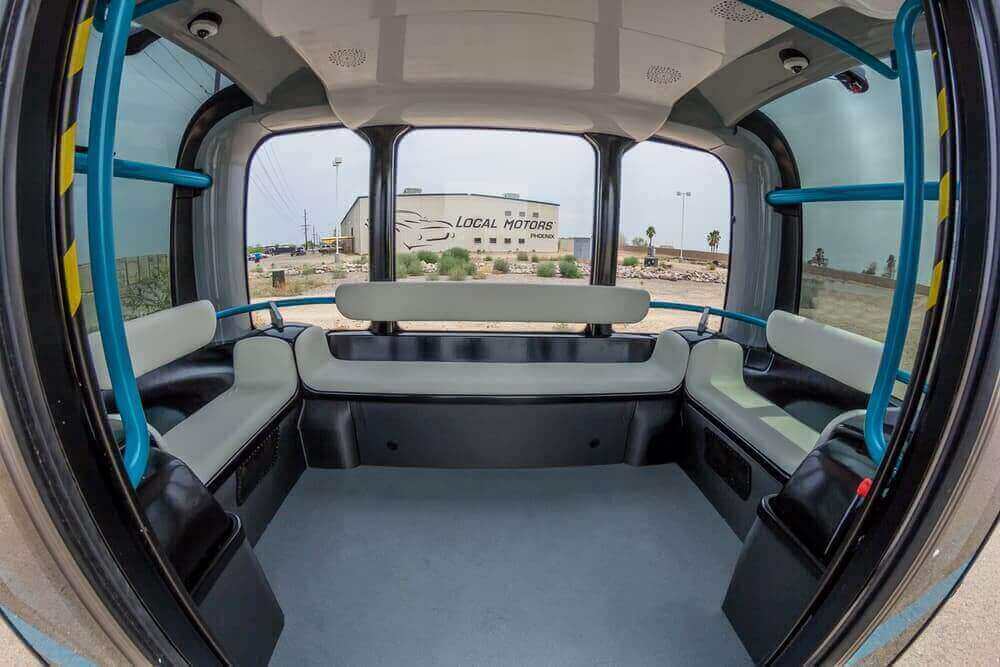 3D printing is a core piece of Olli's design. Most of his parts are 3D printed in "micro-factories" in about ten hours total; most parts can also be recycled.
Following printing, Olli can be assembled in about an hour.
The 3D printed bus is then equipped with dozens of sensors, including radar, LIDAR (a detection system which works on the principle of radar, but uses light from a laser), and cameras, to assist autonomous driving.
Olli can seat up to 12 passengers.
Local Motors co-founder and chief executive John Rogers hopes to see these micro-factories all over the world, printing Olli in all kinds of countries. Quickly and easily printing a car from scratch allows Local Motors to not only make their car readily available, but it also allows them to make regular design changes and updates.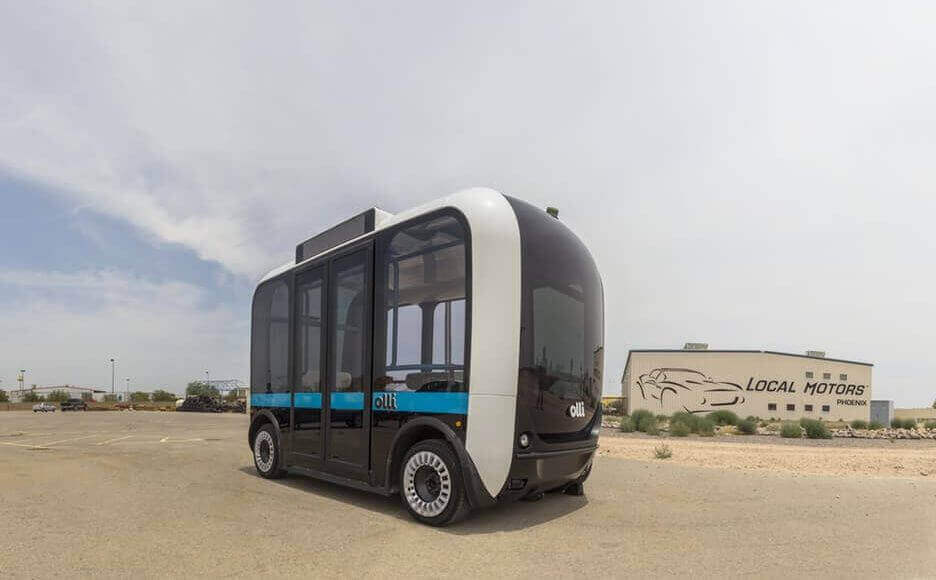 3D Printed Bus: "Know a Good Restaurant, Olli?"
On top of Olli's incredible printability and connectivity, IBM's Watson is also used to let Olli "think" and talk. IBM Watson is an incredibly powerful computer, that, in short, analyzes data for Olli. According to Local Motors, it's the first vehicle to use Watson's cognitive learning platform, Watson Internet of Things for Automotive.
Using natural language recognition, Olli can understand and answer passengers' questions about the bus, technology, or area.
It sounds pretty out of this world. There are crazy new ideas popping up every day, so how can we be sure Olli is rally part of the future? For one, Olli is already on the road and being purchased. Las Vegas has purchased two of the vehicles, and Miami-Dade County is looking into a pilot program in a similar vein. Many countries around the world are serious about finding new transportation solutions, and Olli may be just the bus for the job. Either way, Olli is easily one of the coolest and most impressive 3D prints around.
https://www.youtube.com/watch?v=Ymz4SYVr_EE
License: The text of "Local Motors' 3D Printed Bus is Autonomous and Awesome" by All3DP is licensed under a Creative Commons Attribution 4.0 International License.
Stay informed with notifications from All3DP.
You get a notification when a new article is published.