Attention Eager Beavers! Online 3D printing service Shapeways is launching an Early Access Programme for the HP Multi Jet Fusion printer.
Don't Miss: With Multi Jet Fusion, HP Challenges Injection Molding
Since 2014, Shapeways has worked closely with Hewlett Packard on testing the HP Multi Jet Fusion 3D printer. The online 3D printing bureau has a library of thousands of designs uploaded by their customers; that places them in a unique position to test a broad spectrum of geometries and print orientations.
"Thanks to your always-expanding variety of designs," says Angela Linneman on the Shapeways Blog, "we've been able to work with HP to drive the evolution of the MJF printer."
This week, HP Multi Jet Fusion inches one step closer to being publicly available. After several months of intensive trials, the Dutch company is inviting customers to sign up to an early access programme. Those chosen will have custom objects fabricated on one of the most eagerly anticipated new technologies in the 3D printing industry.
Why is it so eagerly anticipated? For starters, the nylon plastic material produced by an MJF printer is very strong, smooth and dense. The machines are also fast and reliable. The hope is that widespread adoption will lead to leaner, stronger prints and lower cost functional parts.
But before that can happen, Shapeways wants a real-world field trial to discover the limits of the new technology. Whether you're making complex miniatures or custom jewelry, this is an exciting opportunity to have it rendered with a new material on a new type of 3D printer.
Shapeways Has High Hopes for HP Multi Jet Fusion
To further test the HP Multi Jet Fusion printer and refine their workflow, Shapeways are inviting customers to submit their most complex and challenging 3D models. "Push your imagination (and this material) to the limit. We can't wait to see what you come up with."
The printer itself is an incredible breakthrough. ALL3DP visited the HP research labs in Barcelona last summer, and we were impressed by what we saw. As well as greater precision at faster build speeds, there's also the fact it can recycle up to 80% of its post-printing material.
Two color options are available with this new nylon material; speckled grey or dyed matte black. In the future, HP is promising next-generation features like full-color plastic, conductive pathways, and improved product quality. For their part, Shapeways anticipates being able to offer next-day delivery and lower prices to their customers with MJF technology.
Keen to take part? Sign up here for the HP Multi Jet Fusion early access program. Shapeways will draw up a shortlist of early adopters and invite a select few to participate. At a future date the printer will finally be available to everyone.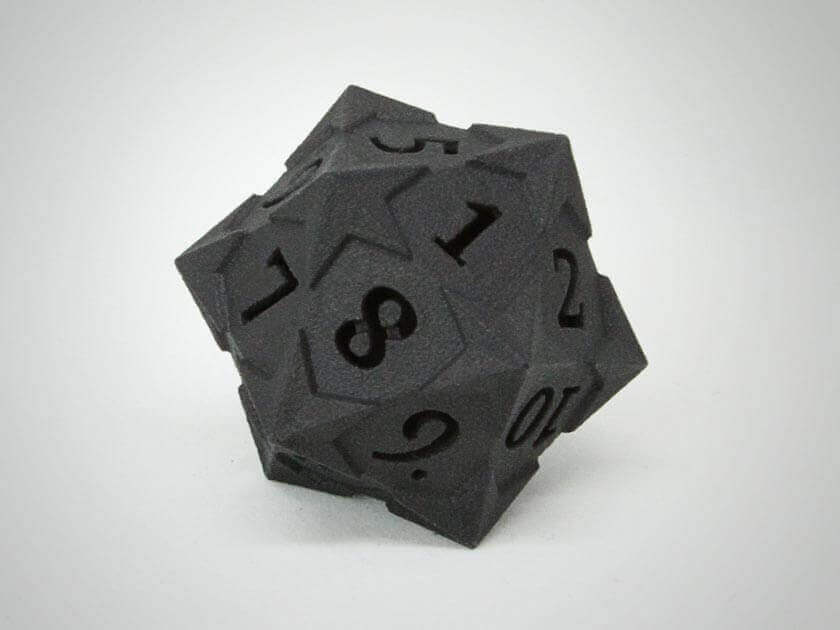 License: The text of "Signup for Early Access to HP Multi Jet Fusion with Shapeways" by All3DP is licensed under a Creative Commons Attribution 4.0 International License.
Subscribe to updates from All3DP
You are subscribed to updates from All3DP
Subscribe
You can't subscribe to updates from All3DP. Learn more…