Get ahead of the curve before Nintendo releases an official GameCube Classic Mini. Build one of your own with Raspberry Pi and 3D printing.
Don't Miss: 9 DIY Raspberry Pi SNES Classic Mini Cases to 3D Print Now
Today's the big day! The long-awaited SNES Classic Mini from Nintendo finally goes on sale. And you know what that means, don't you? Yes, that's right, agonizingly long queues at the store. Or anxiously waiting for stock to become available online. Or even jousting with unscrupulous scalpers on eBay.
But you know what? The idea of undergoing such a frustrating ordeal has zero appeal to us. And we love our classic video games, so we're not making such statements lightly.
There's a smarter option, though. With the right tools, you can simply go ahead and build one of your own. We've listed quite a few examples already.
The project we're sharing with you here is rather special, however. It's a GameCube Classic Mini. Because if past performance is any indication, it's only a matter of time before Nintendo decides to launch a teeny tiny version of this console too.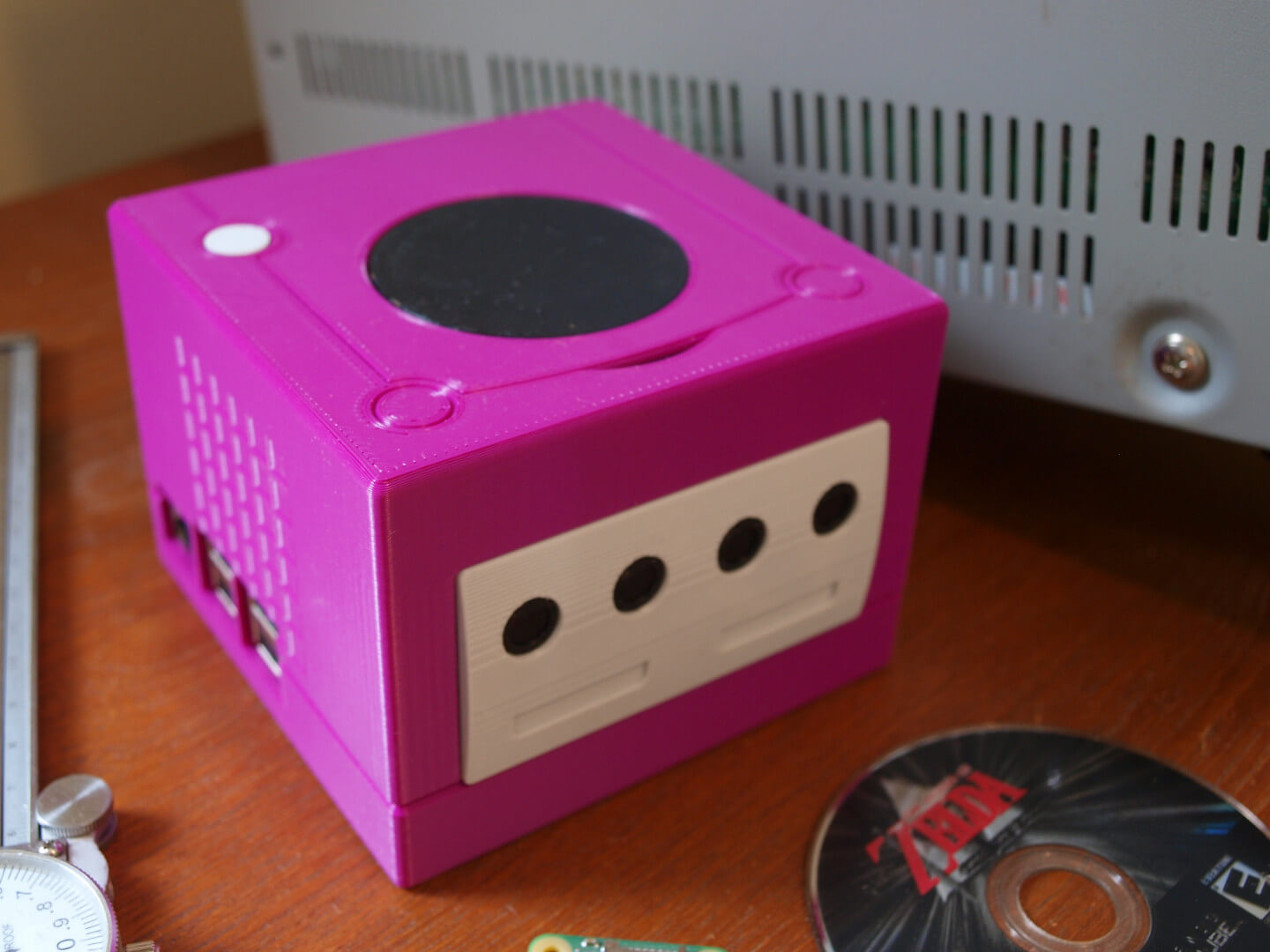 GameCube Classic Mini Looks Just Like the Real Thing
Maker "Sparrows89" has created this beautiful 3D printed enclosure for a Raspberry Pi, perfect for use as a RetroPie games emulator. And if you're fretting that the Raspberry Pi doesn't have the horsepower to support this particular platform, it's listed right here on the official RetroPie support page.
The dimensions of the model are 100 x 100 x 75 mm and it can fit the larger Raspberry Pi B+ model. It's a design with plenty of room for cooling, cables, and anything else you'd need for a custom emulator.
Color-coordination is also possible; the individual components can be printed and assembled according to the color scheme of your choosing, so it'll look just like the real thing. Purple would be the obvious choice, but we can hazily recall a limited edition gold GameCube doing the rounds once upon a time…
Download the files to 3D print your own GameCube Classic Mini from either MyMiniFactory and Thingiverse. Happy printing, and coding, and gaming!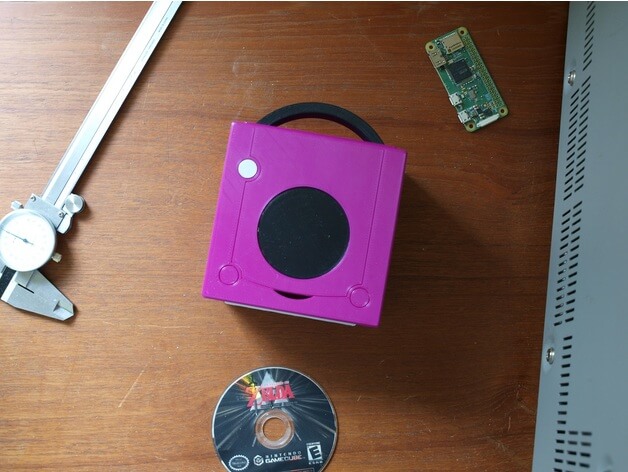 License: The text of "Make a GameCube Classic Mini with Raspberry Pi & 3D Printing" by All3DP is licensed under a Creative Commons Attribution 4.0 International License.
Subscribe to updates from All3DP
You are subscribed to updates from All3DP
Subscribe
You can't subscribe to updates from All3DP. Learn more…