Nintendo's Mini NES retro game console was a sellout success last Christmas. So it's no surprise the company is now releasing a follow-up; Nintendo Classic Mini: Super Nintendo Entertainment System a.k.a. Super NES or Mini SNES.
The Super NES (or Super Famicom in Japan) is one of the greatest video game consoles ever built. For the new "Mini SNES", Nintendo has shrunk the console and added two classic controllers.
Don't Miss:
They also did a nice job adding 21 classic games, including Donkey Kong Country, Final Fantasy III, F-Zero, The Legend of Zelda: A Link To the Past, Mega Man X, Super Mario Kart, Super Mario RPG, Super Mario World, and Super Metroid… That's a lot of triple AAA games in a small package. As a bonus, fans will also receive added the hitherto unreleased Star Fox 2.
For many gamers, buying a Mini SNES is a slam-dunk sure-thing no-brainer of a purchase. Unfortunately, Nintendo – again – didn't want to meet the demand. The SNES Mini has sold out in just a matter of minutes. So if you are looking for a SNES Mini, you either are very lucky or you pay up to $300 from private sellers on eBay or Amazon.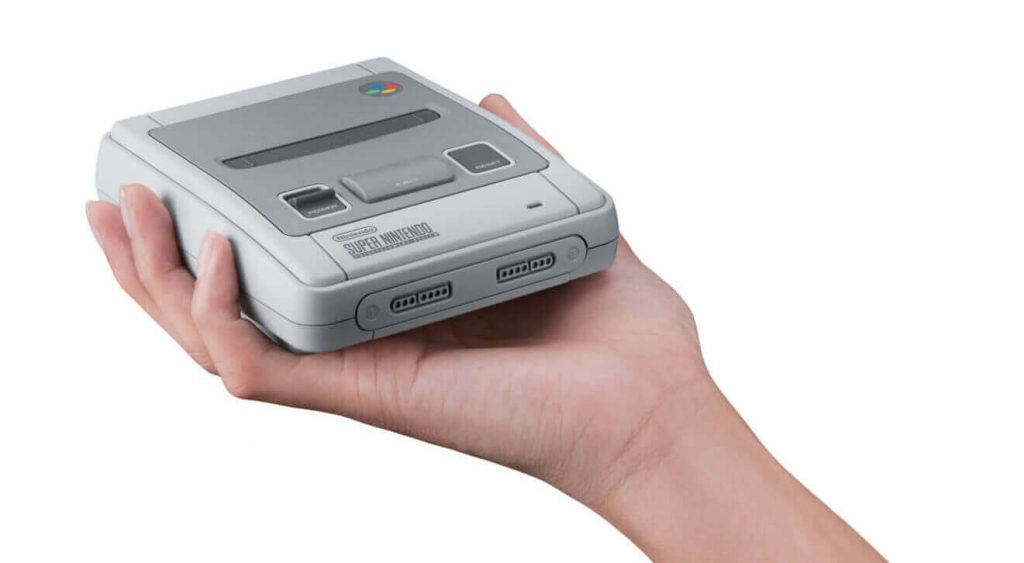 Can't get a SNES Classic Mini? Just build one!
There's another way of getting your Super Nintendo retro gaming console right away. All you need is a Raspberry Pi, free open-source software RetroPie, and a 3D printed DIY SNES-themed case. The whole DIY SNES case project should take you no longer than a day to build and setup.
Of course, you'll also need a SNES emulator and SNES ROMs to play the games you want — more info on that here.
But what if you don't have access to a 3D printer? Then consider downloading the files and have them printed by a professional 3D printing service. Just check out the "Print it now" buttons at the SNES cases.