This post was contributed by Miles Scott, UK-based 3D printing expert, and co-moderator of the biggest 3D printing community on Facebook. 
2017 is a great year for gamers. There's an amazing lineup of games coming out. Also, the back catalog of affordable games is increasing. As is the level of technical and artistic mastery, giving us more iconic characters than ever before.
When it comes to 3D printing, however, there is a huge potential revenue stream for game developers – and some amazing models for us to print and enjoy.
Why are 3D Printable Game Models still a Grey Legal Area?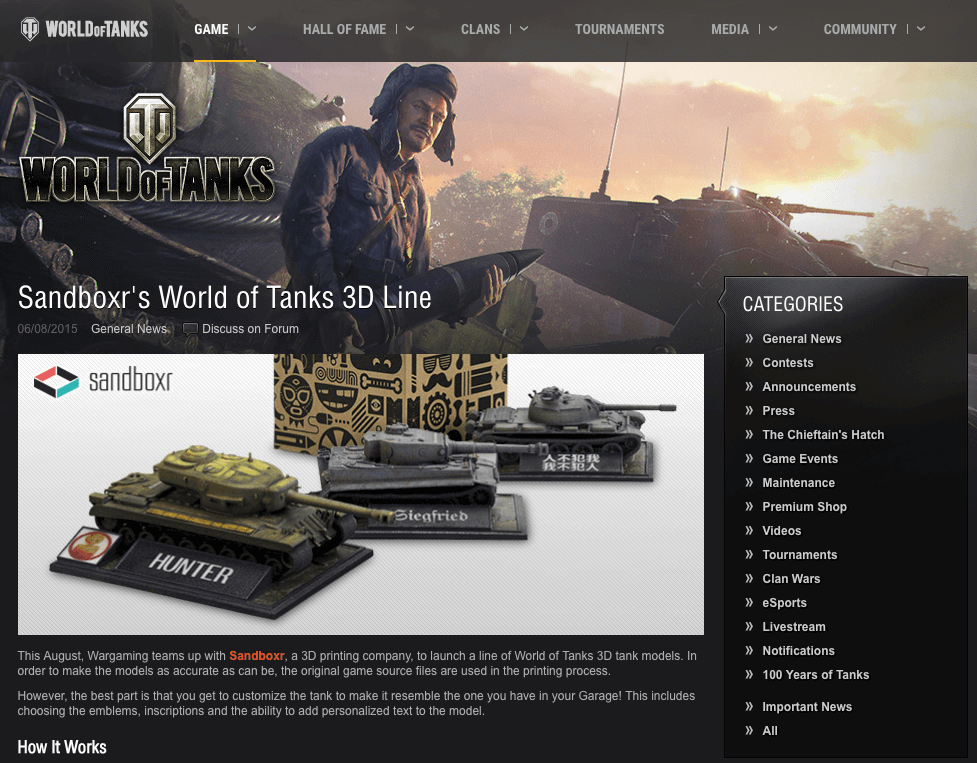 When I was first introduced to 3D printing in 2012, one of the first things that came to my mind was to 3D print models from my favorite games. Because it's really cool and most collectibles are overpriced.
But anyone who has tried to extract and print models from their favorite games will run into a problem. Developers downscale the quality of their meshes to have their games run faster. Most details are later added to the textures. It's a perfect solution when players never see the meshes. But if you're trying to print them, it gives you a low-poly mess. A really good demonstration of this problem can be found in a video by Makers Muse here.
Game developers are constantly looking for ways to increase their revenues without raising the price of their games. The modern games market is full of microtransactions and (mostly) overpriced DLC. Game developers could earn a new source of revenue by selling the high-quality models to the 3D printing community.
Right now, all that exists is in a legal grey area.
It's not clear to the users if taking models from games and 3D printing them violates any laws. By clarifying, games companies getting involved would give users the security of clear usage guidelines to ensure a mutually beneficial relationship between the community and the game devs. It would also make it a lot easier to get the models rather than going through community-made model extractors and file formats you probably won't be familiar with unless you're into 3ds Max or Maya.
Having a reasonably priced "makerplace" would allow an easy and profitable solution for problems for parties (I could even put a team together to build the store). It would be a very good rate of return on assets they already have.
Don't Turn Maker Fans into Enemies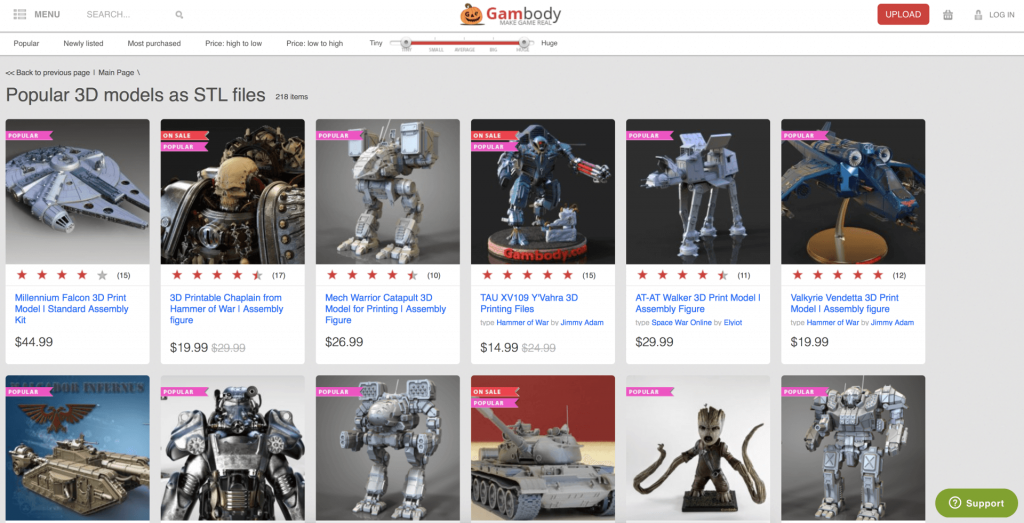 Gambody is a website that shows the need for the sharing of this is a viable market. But their library is limited and I have very serious doubts as to the long-term viability of the platform because of legal issues.
Rather than turning Gambody into an enemy, the gaming companies could use it – or future marketplaces – as an ally licensing their models to them and others who already flock to their sites for the hot new files from their favorite games and movies. I think that one of the ways the real beneficiaries of this model could be indy games. Without corporate overloads and the need for as much revenue to build the next game. Plus the added exposure from videos and your model going "viral" like we have seen with Baby Groot can only do good things for your game sales.
While the state of the industry is as it is we will have to continue to rely on the time and talents of amazing artists like Kirby Downey, Simone Fontana, and Daniel Lilygreen who I think are the best game modelers for 3D printing. Anyone who has not checked out their work you really owe it to yourself.
I really did not understand why this is not already the case. To me, it seems such a no-brainer hopefully this will urge those right in the direction so that we can have more great models to print and letting us better experience the melding of our hobbies.
License: The text of "How Game Developers Could Take 3D Printing to the Next Level" by All3DP is licensed under a Creative Commons Attribution 4.0 International License.
Subscribe to updates from All3DP
You are subscribed to updates from All3DP
Subscribe
You can't subscribe to updates from All3DP. Learn more…