Formlabs has raised $35 Million in Series B Funding, led by Foundry Group, and announces investment and planned collaboration with Autodesk.
Another day, another major investment (and show of confidence) in the 3D printing industry. Formlabs has announced that they've raised a huuuuuuge $35 million in Series B funding from Foundry Group and Autodesk.
The good news doesn't end there. Formlabs has also announced plans for a strategic collaboration with design software giant Autodesk, raising the prospect of end-to-end integration between their 3D printing hardware and 3D printing software, respectively.
Pascal Cagni, former head of Apple in Europe, will be joining as a strategic advisor to help bolster Formlabs' expansion efforts across the EMEA (Europe, Middle East and Africa) region.
Formlabs plans to use the new investment to scale its operations to meet growing customer demand worldwide, grow R&D efforts, and to extend Formlabs' reach in the market and ecosystem. Max Lobovsky, co-founder and CEO of Formlabs, said in an official announcement:
"Formlabs' efforts over the years in introducing new materials and capabilities have defined the category of professional desktop 3D printing, resulting in significant growth for the company along the way. With the new investment, we're excited to develop more powerful tools to enable anyone working with 3D content to create remarkable things. Formlabs will continue to grow the stereolithography business and bring new tools to the world to advance our goal of making digital fabrication more powerful and accessible."
The investment round was led by Foundry Group, including participation from existing investors DFJ Growth, Pitango Venture Capital and Pascal Cagni, and brings Formlabs' total investment to date to $57.3 million.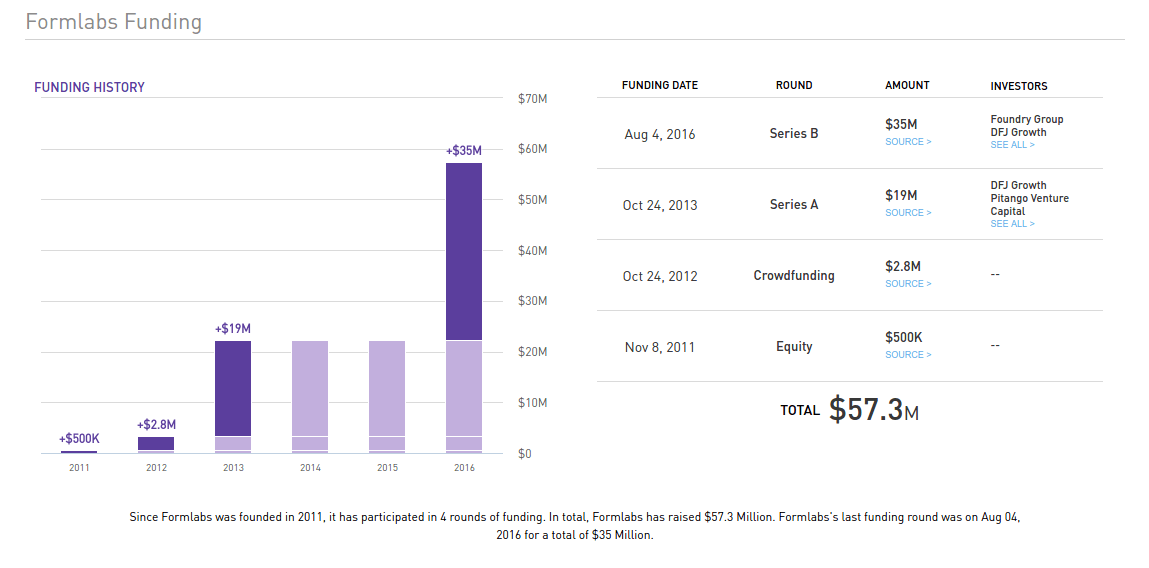 Formlabs and Autodesk is a Powerful Partnership
With Autodesk's investment in Formlabs, the two companies will be collaborating on a range of software integration and joint marketing initiatives. Carl Bass, CEO of Autodesk, said in a statement:
"Formlabs has brought a lot of innovation and great execution to the desktop 3D printing market, and Autodesk is excited to invest in the company's future. But even more importantly, we're eager to work together to improve digital design and manufacturing for product designers everywhere."
Pascal Cagni, who was head of Apple in Europe between 2000-2012, is joining as a strategic advisor to bolster Formlabs' expansion efforts in Europe and beyond. Through an expanding network of distribution partners, Formlabs' global reach now extends across five continents in Africa, Asia, Australia, Europe, and North America.
Joining the Formlabs board will be Brad Feld, co-founder of Foundry Group, whose investments include MakerBot and Fitbit. Feld has been an early stage investor and entrepreneur for over 20 years and was co-founder of Techstars. He said:
"From the moment of its founding, Formlabs saw the opportunity in making professional desktop 3D printing accessible and was a key pioneer in the category. While the excitement and hype around consumer 3D printing has waned, the professional 3D printing category has had unabated demand, with Formlabs emerging as the leader in desktop 3D printing."
Formlabs also disclosed that the company has seen 100 percent growth in annual sales for the third consecutive year, and is now shipping over 1,000 printers a month. Based on these stellar figures, Formlabs printers are arguably the top-selling stereolithography 3D printers worldwide.
Earlier this year, Formlabs acquired Pinshape, a fast-growing online 3D printing community with a flourishing marketplace of 3D designs. Most recently opening a location in Japan, Formlabs now has over 190 employees across offices in North America, Europe, and Asia.
Source: Formlabs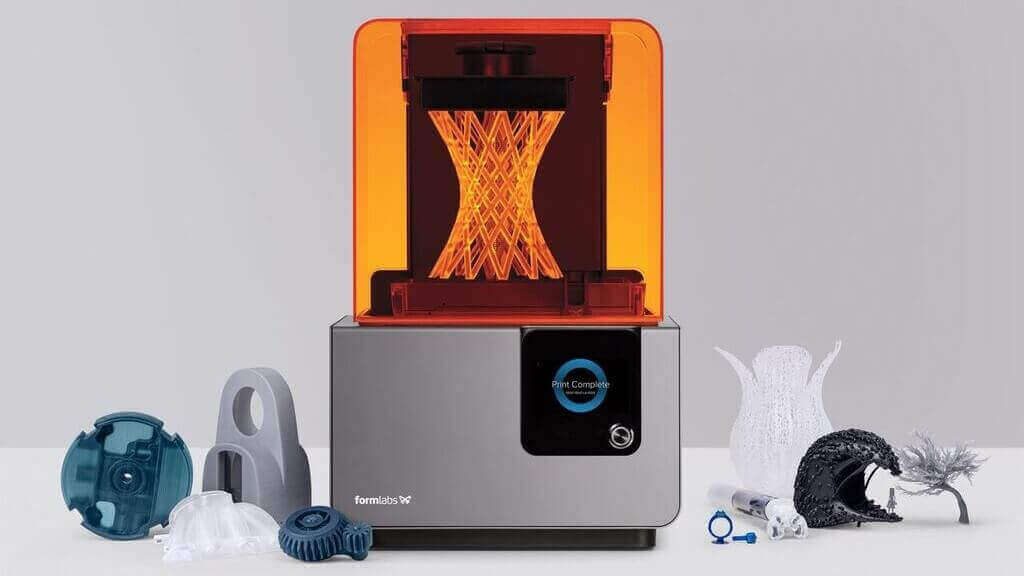 License: The text of "Formlabs Raises $35 Million in Series B Funding, Announces Autodesk Collaboration" by All3DP is licensed under a Creative Commons Attribution 4.0 International License.
Subscribe to updates from All3DP
You are subscribed to updates from All3DP
Subscribe
You can't subscribe to updates from All3DP. Learn more…