"We're proud to welcome Pinshape to Formlabs," said Max Lobovsky, co-founder and CEO of Formlabs. "Pinshape is a company that shares the same passion and drive as Formlabs in making sophisticated 3D printing technology widely accessible. Pinshape is one of the fastest growing 3D design marketplaces, and Formlabs wants to make sure Pinshape stays that way."
But what will change for Pinshape? According to a recent blog post, not too much: "We'll be working closely with the Formlabs team to ensure a smooth transition, and won't be making any significant changes to the platform in the near term. All the things you love about Pinshape, including educational content, the forum, and contests will continue on!".
Pinshape is Back, Formlabs grows Stronger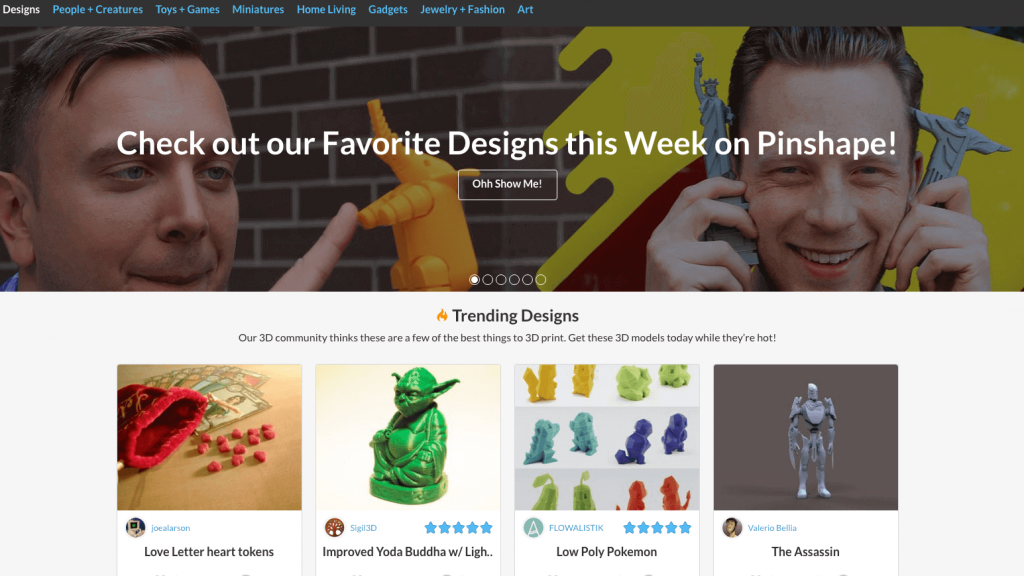 For many, this comes as a surprise: Despite their success, Pinshape already had struggled to find funding; in fact, they already had officially announced their closing. Obviously, they've come to terms with Formlabs in very short time.
Founded in 2013 with headquarters in Vancouver, Canada, the company enables designers and brands to share, market, and sell 3D designs.