Design students from Braunschweig University of Art and Audi reinvent the car seat with a dynamic 3D printed structure named Concept Breathe.
Don't Miss: BigRep Creates World's Biggest Fully 3D Printed Fidget Spinner
A team of design students at the Braunschweig University of Art collaborated with the development and innovation unit at automobile giant Audi to radically rethink the notion of the car seat.
They've come up with Concept Breathe, a seat made from a dynamic 3D printed structure with inflatable panels. The group believes it could even play a part in the future of autonomous driving.
Concept Breathe is actually an organic extension of a study conducted by Audi called Klara — The Living One. Klara is a custom A1 car which responds to human interaction through moving body panels and subtle sounds.
With that in mind, the group aspired to create a prototypical car seat that sits at the emotional intersection between man and machine.
The project ran for three months from April to June 2017. A group of ten students in their 2nd and 4th semester Bachelor studies at the Braunschweig University of Art worked on Concept Breathe.
One specialism taught at the university are "Digital Crafting" modules; courses that focus on emerging design opportunities and the creation of 1:1 prototypes using digital fabrication technologies.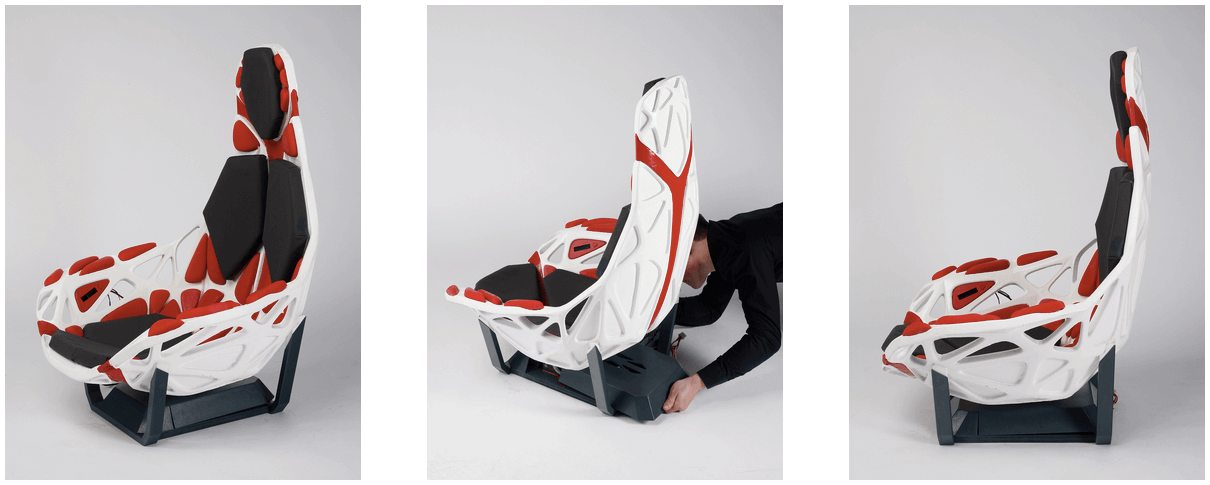 Concept Breathe will Take Your Breath Away…?
The small team worked in three groups; one was responsible for design and construction, the second with material and comfort, and the third with actuation and response.
Nature is the inspiration for the design team, devising a structurally sound but lightweight system to house an array of active components. And because of the parametric design, 3D printing was the most viable method for the 1:1 prototyping.
Working with BigRep, a global supplier of large-scale industrial 3D printers, the full-scale mockup is made with Pro-HT Plastic, a biodegradable material with outstanding strength. The process took almost ten days to complete, and is to date the longest print that BigRep has undertaken.
Elsewhere, the actuation team developed a set of 38 bespoke, active components to incorporate into the seat's surface. These components can dynamically adjust their visual and haptic properties, and increase the seat's ability to respond to changing driving conditions. Plus, though the motions of breathing, they can also enhance the occupant's identification with the animate object.
Finally, the material team added a number of customized cushions from high-performance fabric in five separate areas. This meant the seat would be comfortable and stable.
The students were under the supervision of Dr. Manuel Kretzer, visiting professor Digital Crafting, while Audi's development and innovation unit is lead by Mike Herbig. You can see an impressive video of the final result here.
Source: Materability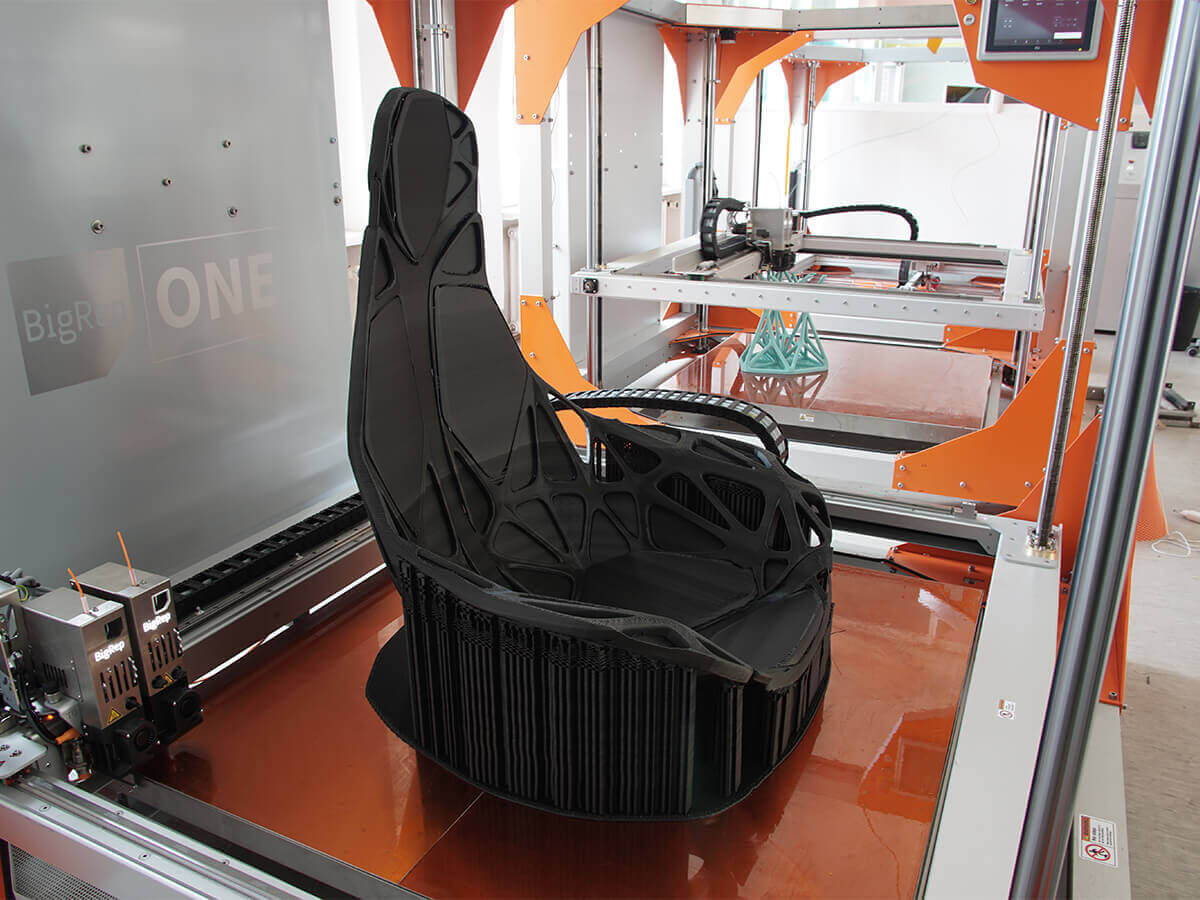 License: The text of "Concept Breathe is a Radical Car Seat Made with 3D Printing" by All3DP is licensed under a Creative Commons Attribution 4.0 International License.
Subscribe to updates from All3DP
You are subscribed to updates from All3DP
Subscribe
You can't subscribe to updates from All3DP. Learn more…