Berlin startup BigRep is partnering up with Heidelberg Digital Platforms for production of the BigRep STUDIO large-scale 3D printer.
Don't Miss: Inside BigRep: Bringing in Big Bucks, Building Smaller Printers
With a new partnership between BigRep and Heidelberg Digital Platforms, the phrase "Made in Germany" takes on significant meaning.
Two German technology titans bond over their love of the BigRep STUDIO.
Technology company BigRep is collaborating with Heidelberg Digital Platforms, a division of Heidelberg Druckmaschinen, to build the new BigRep STUDIO 3D printer. After thousands of print hours and extensive beta testing, construction of the new machines is now well under way.
BigRep is a startup in Kreuzberg, Berlin, which specializes in large-format 3D printing solutions for professional and industrial applications. The cooperation with Heidelberg is a major step towards becoming a global supplier of additive manufacturing systems.
In a press release, the company said they stand to benefit from Heidelberg's know-how in industrialization, product validation, and flexible production.
"The strategic partnership with Heidelberg gives us the opportunity to focus on efficiently developing our portfolio," says Dr. Stephan Beyer, CFO of BigRep.
https://www.youtube.com/watch?v=8Kpc8O6lq44
BigRep STUDIO is Made in Heidelberg, Germany
Josef Schell, Head of Digital Platforms at Heidelberg, adds: "With this cooperation, we're contributing to the development of industrial 3D printing, as well as the digitalisation of traditional production processes."
Heidelberg is assembling the 3D printing systems for BigRep at their Wiesloch-Walldorf location. The partnership includes logistics for delivery to customers worldwide, including order management "as a service", and is expected to result in a significant increase in efficiency.
"We're contributing to the development of industrial 3D printing."
It should also considerably reduce time-to-market for the BigRep STUDIO, allowing BigRep to concentrate on marketing and customer support for this latest product.
According to BigRep, their new STUDIO sets new standards in terms of speed, precision and reliability. It has a newly developed print head extruder to process a variety of high-temperature filaments and flexible materials. And with the smaller design, BigRep STUDIO is ideal for use in smaller workspaces like studios or offices.
Source: Press Release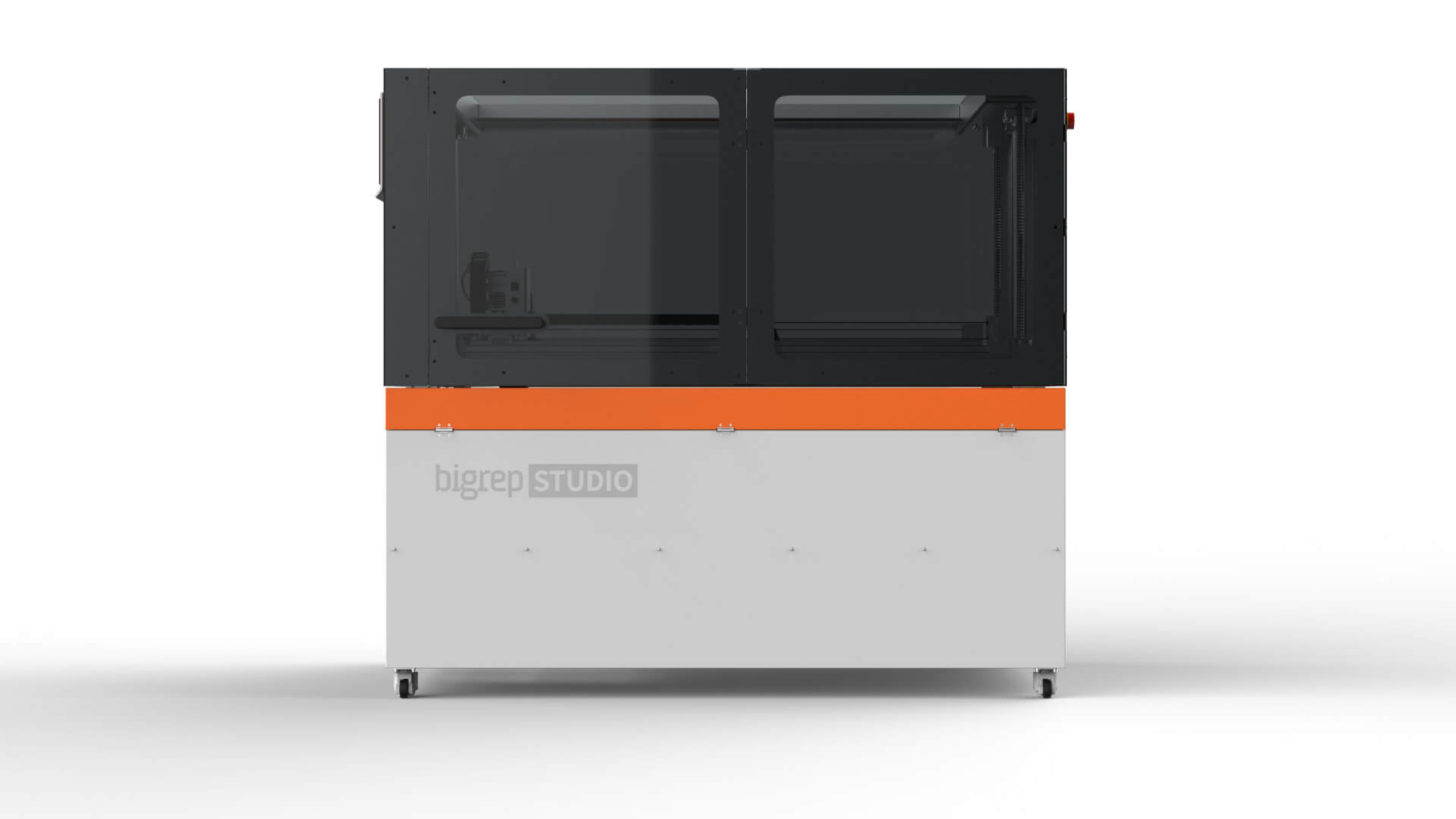 License: The text of "BigRep STUDIO Goes into Production in Germany" by All3DP is licensed under a Creative Commons Attribution 4.0 International License.
Subscribe to updates from All3DP
You are subscribed to updates from All3DP
Subscribe
You can't subscribe to updates from All3DP. Learn more…