All3DP interviews Addie Wagenknecht, an artist who blends conceptual work with disruptive forms of hacking, sculpture, and 3D printing.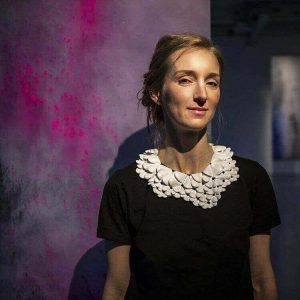 Addie Wagenknecht is an American artist based in Europe, and her work is both expressive and exciting. We wrote about her 3D printed Liberator Vases earlier this summer, where she transformed the infamous gun into a beautiful vase, but that's just scratching the surface of a provocative career.
Wagenknecht's work is deeply immersed in hacker culture and the open source movement, and it's taken many forms; as conceptual art, as political protest, and even as mischievous pranks.
Previous exhibitions include MuseumsQuartier Wien, Vienna, Austria; La Gaîté Lyrique, Paris, France; The Istanbul Modern; Whitechapel Gallery, London and MU, Eindhoven, Netherlands. She was a member of the Free Art & Technology (F.A.T.) Lab prior to its closure, and is the Chair of the Open Hardware Summit at MIT.
ALL3DP spoke with Wagenknecht over email about her interest and experiences with 3D printing, and the ways it has enhanced her art. Visit her site placesiveneverbeen for more details on current and future shows.
Q: How did you first become engaged with 3D printing, and recognise its potential for the production of your art?
I actually was friends with Bre (Pettis) and Zach (Hoeken Smith) before they founded MakerBot in NYC. Prior to that, I had been using 3D printers in graduate school, although they were always industrial grade and quiet expensive, so I didn't really utilize them as much as I would of liked.
Q: So you had some early insight into the founding of Makerbot? What were your impressions of those early days?
I remember actually going to a dorkbot in 2007, that was when I met Bre. He had just moved to NYC from Seattle and I believe had just joined NYC Resistor and he wasn't even there to present, he was just new to town and the hacker scene of the city and wanted to get to know people who were engaged in hardware hacking and so on. I really like him, he's a person who is easy to relate too and you could tell really had loved working as a teacher and has a passion for hacking/tinkering.
A few years later at the Open Hardware Summit, I think it was the 2010 summit actually, MakerBot had gotten around $100,000 in angel investing and I remember really vividly being so proud of the project because they made such a point to stay with the ethos of open culture. They had a huge power community who was really invested in the research and development and the vision of the founders.
In 2012 when MakerBot ultimately made the switch to closed intellectual property, and again presented it in the context of the open hardware summit and to the community of developers, they really misjudged how crucial the power developer group was, and for that matter, the founding community was to the success of the project as well as Thingiverse. So when they went closed and also changed the terms of service of Thingiverse, they also closed the door on all those people who the project was built on, they lost their knowledge base with that too. It was hard to witness and sad to experience.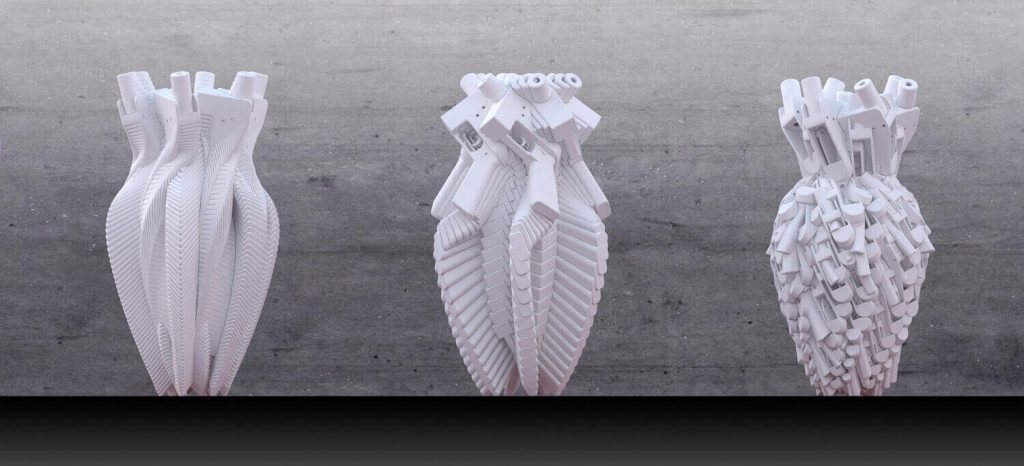 Q: But 3D printing and open source are still intertwined for you, yes?
Yes, for me most of what I do follows an open ethos, its not just about hardware but an open exchange of ideas, of thoughts, expressions, feelings, research and so on. I have always felt that open source relates to the right of free speech, free exchange of ideas and culture. Without this P2P sharing, we lose so much of our knowledge by having to constantly recreate the same thing again, instead of sharing these ideas as a common starting point. This is why I find IP law so frustrating. We all remix and rework each others idea and any right of owning a beat, a color or a style feels like the fastest way to stunt society and culture. Fashion for example has no IP or patients. Can you imagine where fashion would be today if someone held the IP on a button or a zipper? It's a comically outdated way of operating a society and yet here we are still.
Q: You use a Lulzbot 3D printer. How is this deployed in your production process? Do you sketch out ideas for a piece, for example? Is the printer heavily modified to accommodate your requirements?
I typically keep multiple running list of ideas in notebooks, on my computer, on napkins because I am always coming up with way more concepts and works than I could ever produce. The ideas make sense to me but they might be hard to decipher, for example, if I look at my most recent notes for yesterday, I have the following:
– copy nyt wall tbp
– faux fondante and foam
– selfie mask
I don't rely exclusively on 3D printing or fabrication as a means for my production models. I am currently working a lot with solid state chemistry and neural nets — so I just use the mediums that make the most sense for what I am intending to express.

Q: What inspired you to work on the Liberator piece(s)? Have you encountered any legal issues yourself in reproducing them?
The inspiration for the vases was actually based off of a prior work, the Brickiphone case for the iPhone and then Asymmetric Love. The Liberator vases were a collaborative series, designed and built together with really talented architects, Martin Zangerl and Stefan Hechenberger. Since we are based in different countries, we did most of the development of the series online, which feels true to the medium of P2P culture.
The theme with these works is based on this notion of having a duality of function. It is a reflection of our current digital infrastructure, as the knowledge and ability to monitor others is defining the hierarchic of power. Asymmetric Love was intended to mimic an iconic baroque chandelier, the Liberator vases are intended to mimic vases vs guns, both attempt to be perceived as something familiar in memory by the audience so that the details outside of their form factor are overlooked.
I worked with both Michael Weinberg and Shapeways on printing them and having them fabricated. We tried to fabricate them on the Lulzbot Taz 5, but the overhanging parts required that we approach them using different systems which are mostly only available at a commercial level, so that's where Shapeways came in.
Q: What are your observations and recollections about the use of 3D printing at the F.A.T. Lab? What's their legacy, in terms of the intersection between art and 3D printing?
I see one of the pinnacle F.A.T Lab projects being Golan's Free Universal Construction Kit and pieces like my political dildos, like all fat projects, in the words of Golan "encourage totally new forms of intercourse between otherwise closed systems".
F.A.T. was and is for me all about giving lolz and the middle finger to closed systems, markets and worlds by simply existing. We were and still very much are, even if we exist underground, a group of like minded artists, hackers, engineers, scientists, lawyers, musicians and so on that want to enrich and contribute to the public domain — instead of claiming to support artists and culture by suing the crap out of us, in an attempt to shut down sharing. We want to be a group who is and always has been committed to supporting open values and the public domain by things as simple as the use of emerging open licenses, supporting open entrepreneurship and denouncing the admonishment of secrecy, copyright monopolies, and patents. Like the open source movement, F.A.T. has manifested our research and development of creative technologies by putting it into the public domain. This is how it intersects so successfully with 3D printing manifestos and goals, its about seeding, copying, copying, and releasing with rap music.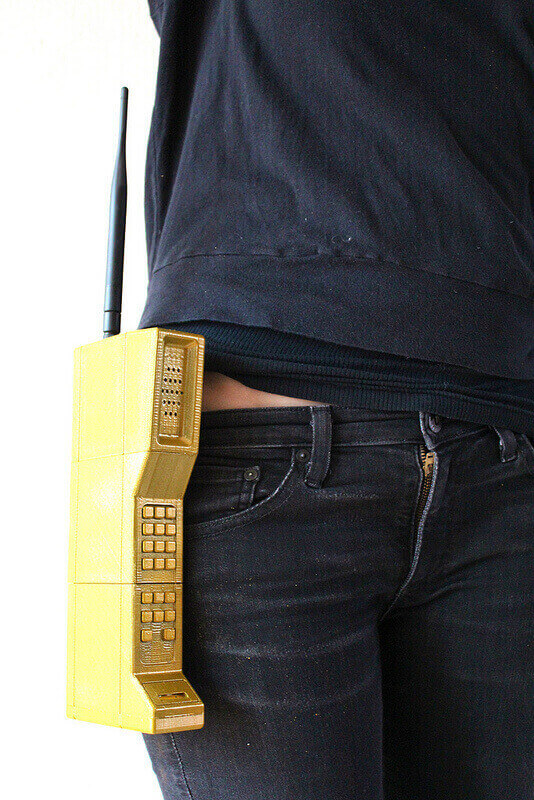 License: The text of "Interview with Artist Addie Wagenknecht" by All3DP is licensed under a Creative Commons Attribution 4.0 International License.
Subscribe to updates from All3DP
You are subscribed to updates from All3DP
Subscribe
You can't subscribe to updates from All3DP. Learn more…