Zortrax, a Polish 3D printer and filament manufacturer, has launched new materials to produce end-use models for prosthetics and dentistry industries.
"Zortrax is taking its next big leap towards the medical market, introducing specialized biocompatible resins that are optimized for the Inkspire 3D printer," said Kama Polak, a PR representative for Zortrax.
The company's new specialized biocompatible resins are called the Raydent Surgical Guide Resin and the Raydent Crown & Bridge Resin.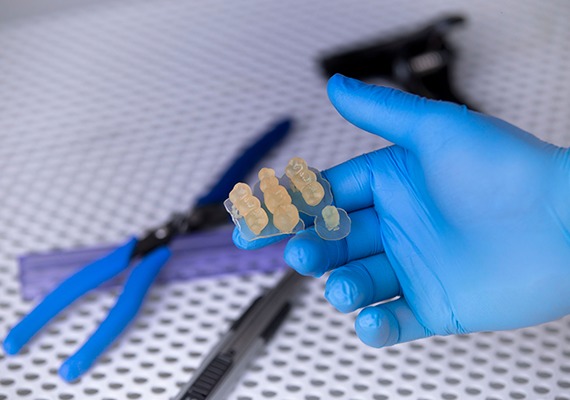 The Raydent Crown and Bridge Resin and Raydent Surgical Guide Resin
The Raydent Crown and Bridge Resin, as Zortrax explains, is a material designed for use in printing temporary precise crowns and bridges.
It has a safe level of biocompatibility which makes it possible for use in the human body for up to 30 days.
Zortrax explains that dental crowns and bridges made using this material can be printed in one go or multiple parts can be printed and "cemented" together.
Benefits of this resin include that it has a smooth surface finish yet is resistant to abrasion meaning a crown or bridge will keep its shape for the entire 30 days of use.
The Raydent Surgical Guide Resin is waterproof, clear and used for 3D printing precise dental surgical guides. Its transparency aims to make surgery easier as it provides visibility during procedures.
This material has been deemed safe for use with the human body but prints must be sterilized before use.
Source: Press release
For more on 3D printing and dentistry, check out these stories: