Based in the Netherlands, Vertico, in cooperation with the University of Ghent has produced a concrete 3D printed bridge. Reducing the material required by up to 60%, the bridge reveals the potential that 3D printing offers.
" At Vertico, we believe that this technology is the key to unlocking material optimisation in structures, reducing CO2 emissions whilst simultaneously increasing productivity in the construction industry", says Volker Ruitinga, founder of Vertico.
The technique consists of an integrated robotic system that extrudes layers of a special concrete mixture. It can minimize the material need while carrying the same stress. The manufacturing process allows for greater freedom and avoids the need for costly molds.
"This project demonstrates the possible technique on a relevant and significant scale. The advantage of 3D (concrete) printing are being increasingly recognised and with this acceptance, we will see more and more building and infrastructure projects such as this optimised bridge," says Ruitinga.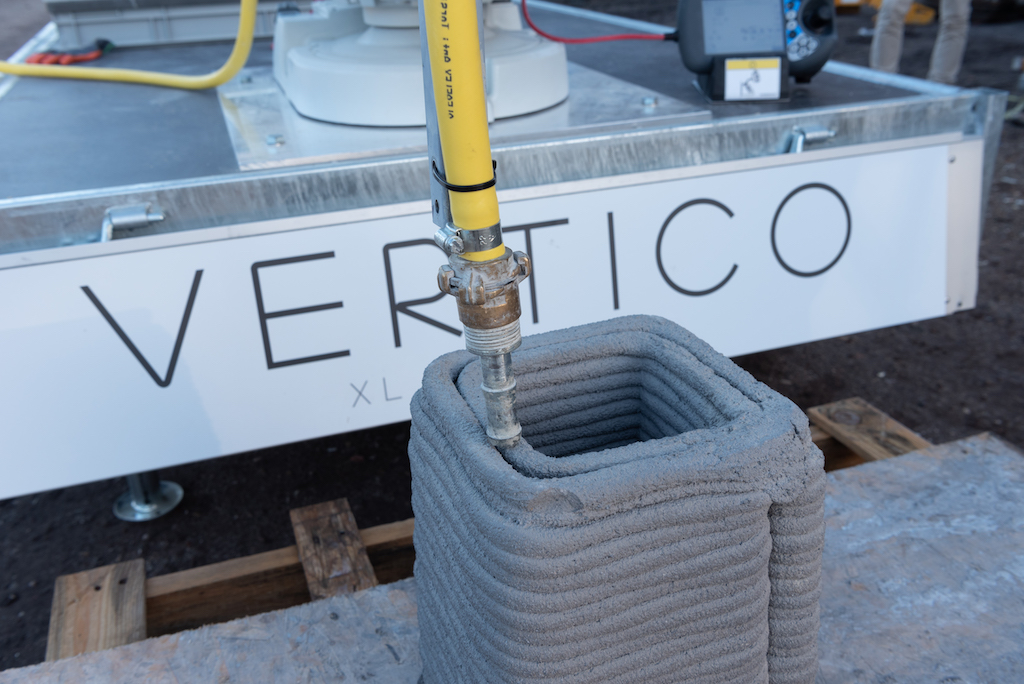 Biomimicry and CO2 Reduction
The constructions industry is a traditional and conservative one. It accounts for 23% of the world's CO2 emission. Yet, most of the blame comes from the cement production itself. With a growing population and the need for the reduction in the CO2 footprint, automation and innovation are imperative.
Biological materials display distinct structural features, which result in increased tolerance to damage and stress resistance. Thus, the highly optimized and structurally complex shapes can be inspired in nature, which shows great examples of efficient material use.
"Structural optimisation tools are now being used more and more to minimize material use and thus CO2. This optimisation often results in very organic shapes, which is not surprising as in nature evolution optimises material use. These unique forms and organic shapes, or biomimicry, are very costly to build with traditional techniques", Vertico continues.
Here's where the beauty of 3D printing takes a role by allowing for unique shapes through robot production of biomimicry shapes at a fraction of the price of traditional construction methods.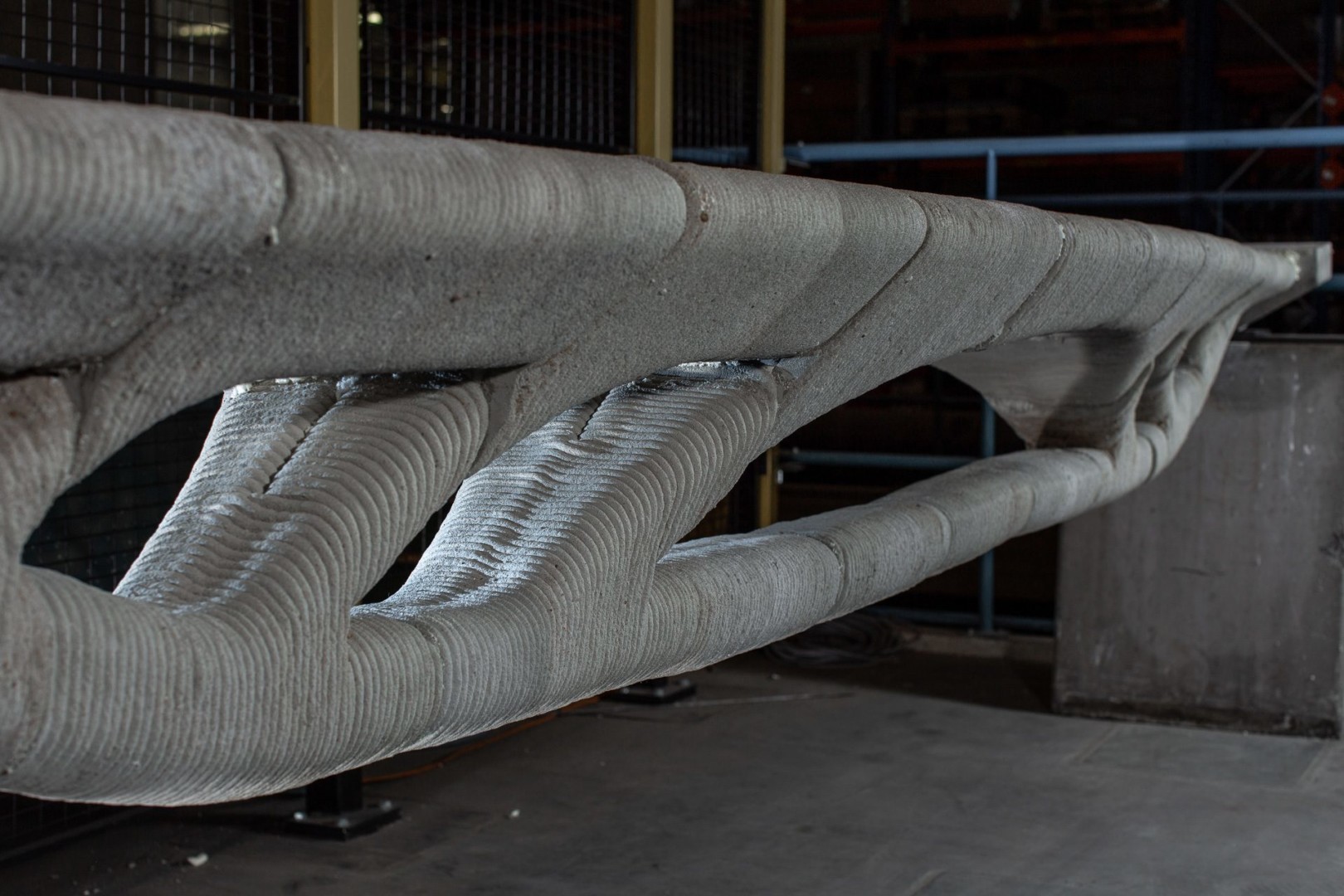 3D Printing in the Construction Industry
The organic forms achieved by Vertico, which represent a great leap forward in the construction industry are nevertheless not first-achievers.
With a growing demand for housing, this industry faces the need to decrease production time with increased efficiency. Hence, a number of 3D printed projects have arisen given the flexibility that it could ultimately offer and the speed this technology foresees.
Projects such as Apis Cor's House, capable of printing complete buildings onsite in record time (and price tag), or ICON, aiming for low-cost houses, have pushed the market towards a competitive growth. Nowadays you can even have an estimate of How Much a 3D Printed House costs.
Vertico itself has precursors to the latest bridge-project, such as a Voronoi Wall, a Valeipark and two concrete canoes, amongst others.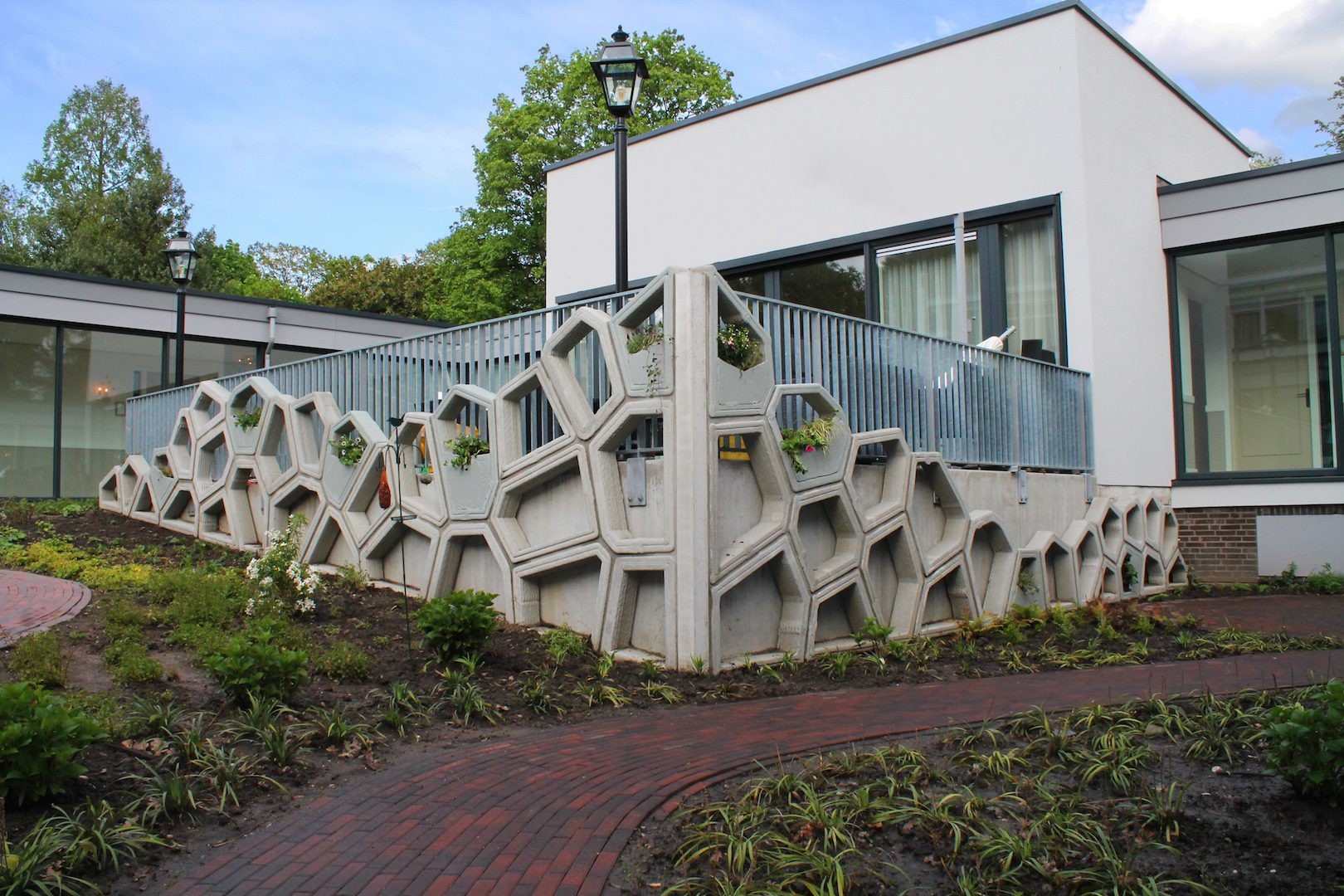 Even the 3D printed bridge is not a newcomer. In 2017, the Technical University of Eindhoven and BAM Infra announced the World's First Printed Bicycle Bridge in the Netherlands. Not a year before, the Institute for Advanced Architecture of Catalonia (IAAC), announced the World's First 3D Printed Pedestrian Bridge Completed in Madrid with micro-reinforced concrete. These, with more recent and sophisticated projects, give hope in the scope of material optimization with current societal demands.