Having successfully conveyed its groundbreaking digital manufacturing technology to noted companies like adidas, Ridell, and Specialized, Carbon has quickly distinguished itself as a leader on the additive manufacturing forefront. So, it's no surprise that the Silicon Valley-based company has landed in Frankfurt, Germany, the location of the leading 3D printing conference Formnext 2019, with a couple of major announcements up its sleeve.
The news out of Formnext 2019 comes from two separate fronts, but both hint at the continuous growth of Carbon and its Digital Manufacturing Platform. This week, the company announced that it was finally making its highly anticipated L1 3D printer, which utilizes ultra-speedy Digital Light Synthesis technology, available to order. In other news, Carbon also revealed that Jabil, a global manufacturing solutions pioneer, would be joining the Carbon Production Network.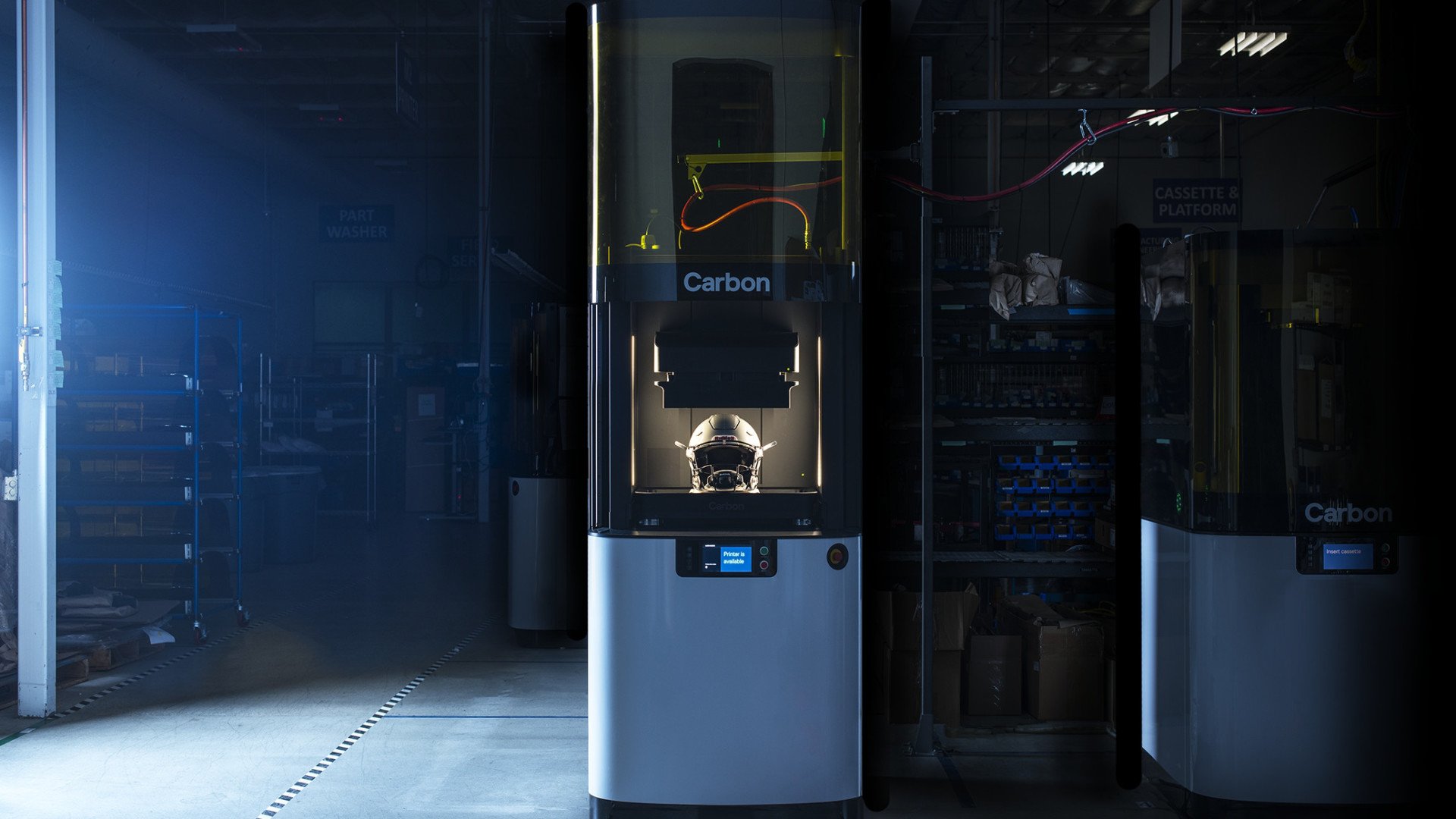 The Carbon L1 Makes its Grand Entrance onto the Market
As the largest system featured on Carbon's product line, the L1 offers around five times the build volume of the flagship M2 3D printer. This large-format 3D printer aims to bring Carbon's Digital Light Synthesis (DLS) to a larger stage, giving customers the ability to leverage this speedy, high-resolution resin-based process to manufacture bigger parts at higher volumes. According to Carbon, the L1 is capable of handling every aspect of product development, from prototyping to end-use production, and is ideal for product designers, engineers, and 3D printing labs – just to name a few.
How does the technology work? Similar to the common "bottom up" stereolithography (SLA), the process starts by employing a UV light from an LED projector into a pool of resin to harden each layer of a part as it's lifted out of the vat. Using an oxygen-permeable window to create a "deadzone" of oxygenated polymer between the window and the new layer, Carbon's proprietary CLIP technology eliminates the time-consuming "peel" process that often hinders other resin-based 3D printing systems.
Aside from offering a build volume of 1,000 cubic centimeters, the L1 also features a Digital Micromirror Device that delivers 4 million addressable pixels, a heating system to create advanced printer dynamics for high-viscosity resins, as well as a water-cooled light engine for optimal performance. The system is compatible with a diverse array of production-ready materials, including rigid polyurethane, elastomeric polyurethane, epoxy, and silicone.
Now accepting orders for the L1 printer, Carbon has made its biggest platform available via subscription for $250,000 per year over a 3-year term. It will begin shipping sometime during the first half of 2020.
Jabil and Other Leading Companies Use the L1 to Reinvent Product Development
To amplify the official release of the L1, Carbon has also announced that Jabil would be joining the rather exclusive Carbon Production Network. The global manufacturing solutions leader will focus its use of this digital manufacturing system for healthcare applications, though the exact details of this partnership have yet to be disclosed.
"We are excited to become a valued member of the Carbon Production Network," said John Dulchinos, VP of Digital Manufacturing, Jabil. "This will further strengthen our ability to drive adoption of additive manufacturing across an integrated ecosystem of printers, materials, and processes tailored for the growing application demands of heavily regulated industries, including healthcare."
Prior to the addition of Jabil, Carbon has already welcomed over ten different partners into the Carbon Production Network. In fact, aside from recent enlisting of Jabil, there are a number of early adopters that have already integrated the Carbon L1 3D printer onto the production floor.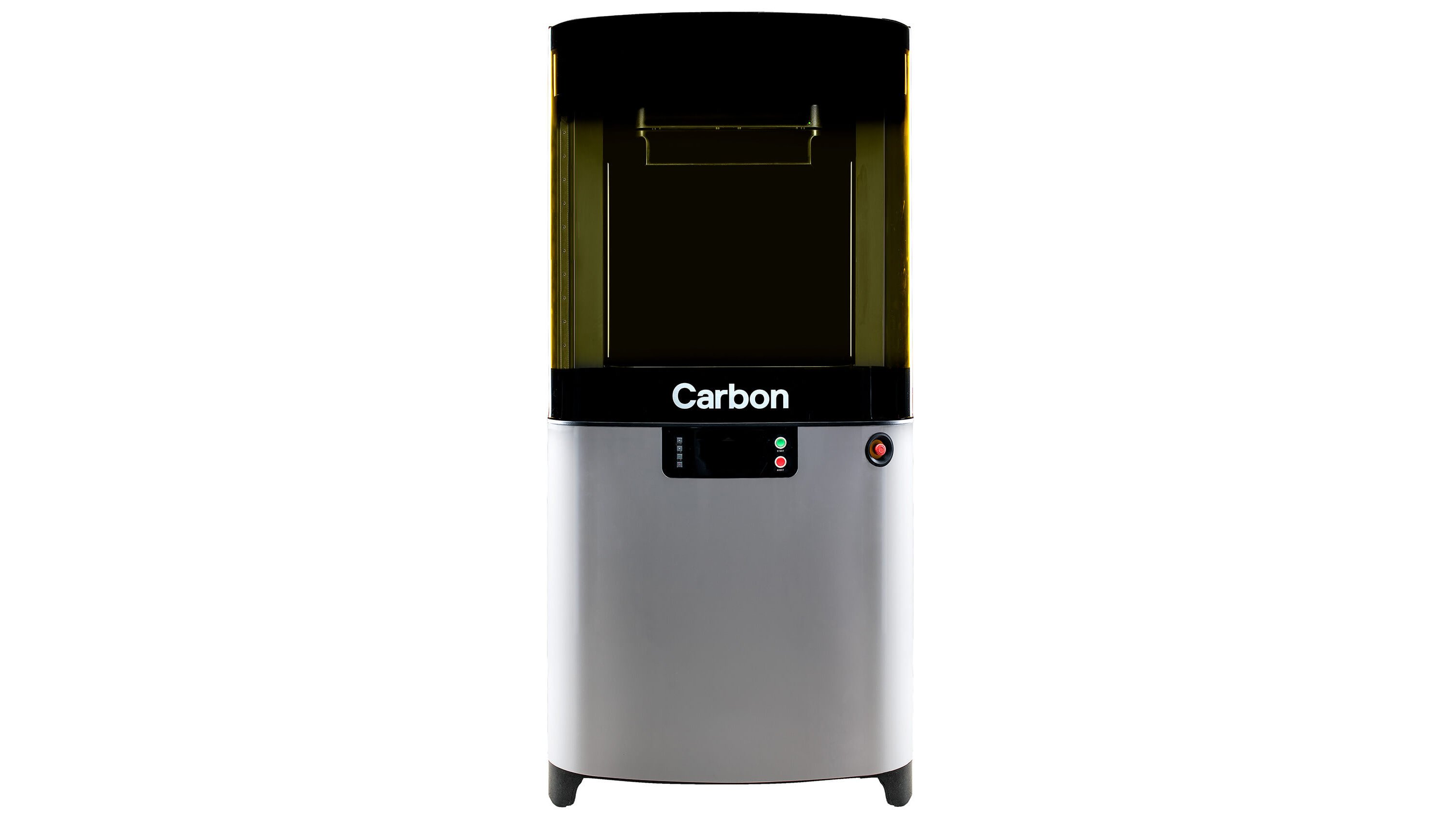 For example, adidas is utilizing the L1 3D printer to produce the Futurecraft 4D sneaker, which is perhaps the most ambitious use of 3D printing in the entire footwear industry. In the dental industry, this large-format 3D printer has already proven itself as a worthy solution for thermoforming and the production of clear aligners.
All in all, with the release of the L1 and the inclusion of another major partner, Carbon seems keen to keep expanding its growing network and remains steadfast in its mission to meld additive manufacturing with mass production.