Founded in 2013, there have been few additive manufacturing companies that have conquered mass production like the Silicon Valley startup Carbon. After developing a groundbreaking resin 3D printing process that enables incredibly fast production of customizable parts, Carbon soon found itself partnered with the likes of Adidas, Incase, Steelcase, among others.
Now, looking to expand its 3D printing capabilities (and, not to mention, build volume) further, Carbon has just announced the new L1 3D printer. Utilizing the same proprietary Digital Light Synthesis technology found in Carbon's M1 and M2 3D printers, the L1 is a large-format version that is designed for high-volume production.
Compared to the other Carbon 3D printing systems, the L1 presents a much larger build area and more efficient workflow. It offers 10 times the build volume of the M1 and five times the volume of the M2, allowing for more parts to be produced simultaneously. But, unlike the M1 and M2, Carbon's L1 3D printer is available to customers on a limited basis and is specifically intended for high-volume production.
Alongside the announcement of the new machine, the 3D printing startup has shared the general workflow for the L1 3D printer, which combines Carbon's software, hardware, and resin materials.
First, the customer's STL file is sent through Carbon's automated software tools, embedding unique part identification codes for quality control. After that, the parts are printed on the L1 from Carbon's liquid resin material, followed by a cleaning process that ensures an optimal surface finish and part accuracy. Finally, the parts are thermally cured in an oven and tested for quality assurance.
All in all, the L1 3D printer aims to make high-volume production more economical for customers, bringing the ability of mass customization to some of the world's leading companies. In fact, this large-format 3D printer is already being employed to help protect professional football players from sustaining head injuries.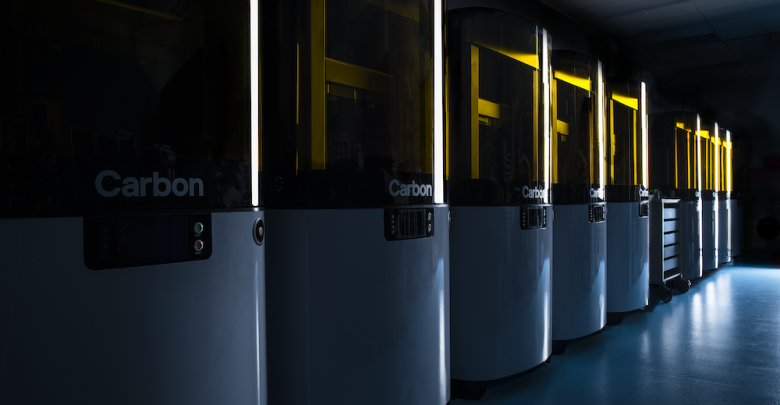 Carbon Partners with Riddell to Produce Custom-Fit Lattice Liners for Football Helmets
With the Super Bowl coming up this Sunday, what better way to roll out a new 3D printer than by demonstrating how one of the world's leading sports equipment manufacturers is using it to improve the safety of football helmets. On Friday, Carbon announced a partnership with Riddell to bring customization and increased protection to the company's new Diamond helmet platform.
Using Riddell's Precision-Fit head scanning and helmet fitting process, Riddell SpeedFlex Precision Diamond helmet model includes a custom 3D printed helmet liner that is contoured to fit the athlete's head. The liner is made from Carbon's highly damping elastomer resin and is printed in the form of a lattice structure. This structure was generated using the Carbon Lattice Engine software, which utilizes physical simulation and optimization techniques to maximize the performance of the structure.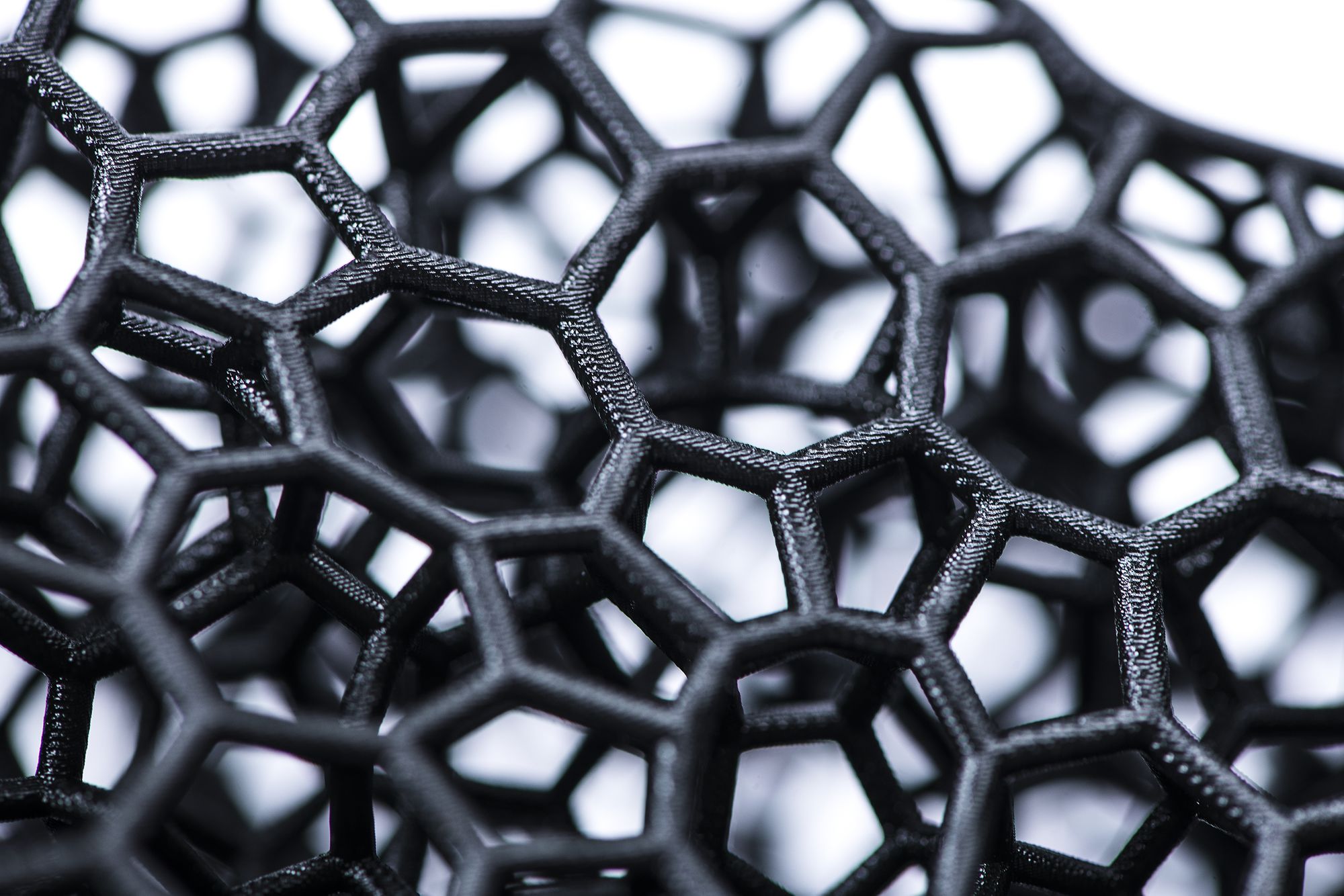 Every helmet is comprised of more than 140,000 individual struts that are arranged in patterns to reduce impact forces and provide a comfortable fit. This 3D printed helmet liner is designed to absorb impact, greatly improving head protection for athletes. Riddell has a proprietary database of over 5 million impacts that will allow for constant individualized tuning of the lattice structures in the future.
"As someone who's spent thousands of hours watching film, I know that no two players play the same way. They all have different styles and tendencies on the field, which is another key benefit to Riddell's Diamond Technology. With the SpeedFlex Precision Diamond, players are not only experiencing the latest in head protection, they can also dictate where the helmet is positioned to improve sightlines and maximize field vision," said Riddell Strategic Advisor and Brand Ambassador Peyton Manning.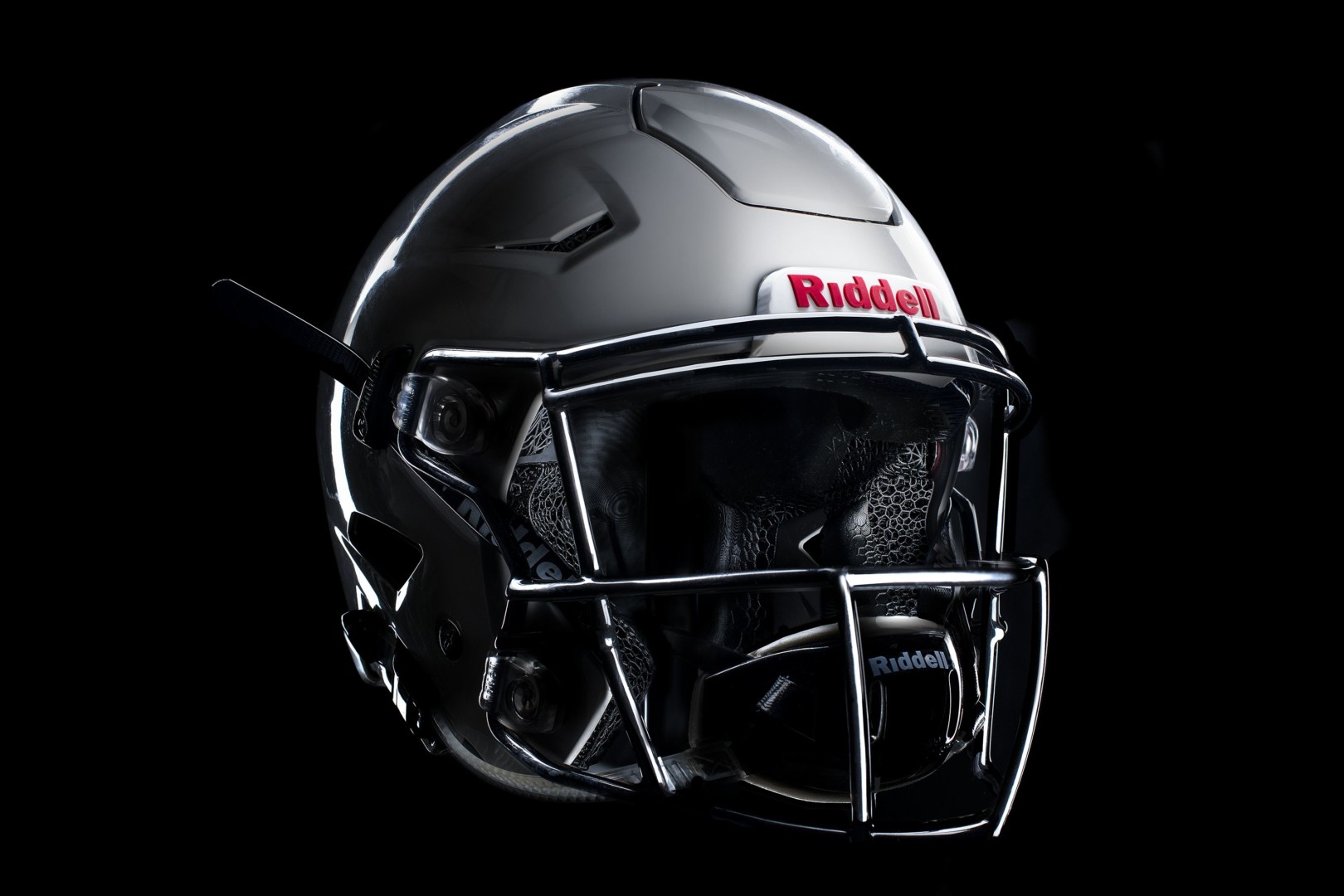 The Riddell SpeedFlex Precision Diamond helmets were already used by NFL players during the 2018 season and will soon be commercially available on a limited basis sometime this year.
Source: Press Release