Carbon, with its Digital Manufacturing Platform, and Lamborghini, the fabled Italian sportscar manufacturer, have announced a strategic partnership to produce previously impossible parts.
Already the partnership is yielding roadworthy results. The first production parts to be developed using Carbon's Digital Light Synthesis technology include a clip component for an air duct and a new textured fuel cap. These parts will be used on Lamborghini's upcoming Urus SUV, first introduced last year.
"Through our extensive procurement research, we found that many of our vehicle components were ideal candidates for digital manufacturing," said Stefan Gramse, Chief Procurement Officer of Automobili Lamborghini S.p.A. "By partnering with Carbon, we are designing on the means of production, which allows us to produce more durable products smarter, faster, and more efficiently, while also substantially accelerating our time to market. We are looking forward to a sustainable, successful partnership with Carbon."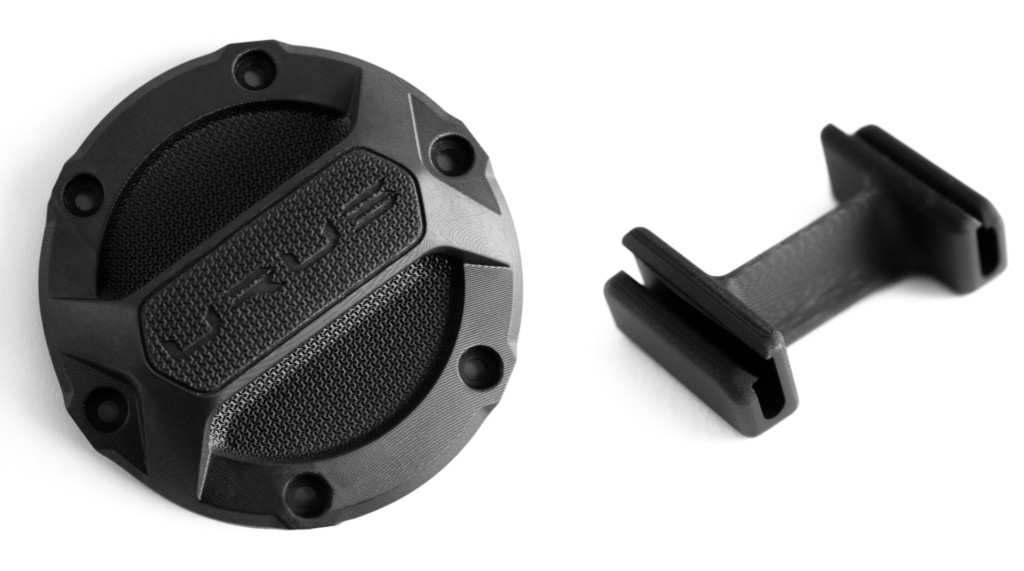 Making the Previously Unmakeable… Makeable
To realize parts using Carbon's platform, Lamborghini is working closely with parent company Volkswagen's Electronic Research Lab. This development process is evaluating a vast number of the vehicle's interior elements, mirror assemblies, and accessory components, with the end goal of producing more durable, lightweight parts.
Carbon's Digital Light Synthesis technology, in tandem with an array of support services and processes, makes such custom mass-production possible. The company has announced a string of high-profile manufacturing partnerships of late, including sports safety equipment manufacturer Riddell, and dental technologies supplier Dentsply Sirona.
Using light and oxygen to produce parts continuously from a pool of resin, Carbon's technology and workflow result in mass-scale products produced economically at speed. Lamborghini used Carbon's proprietary EPX 82 epoxy — a material noted for its resistance to high pressure and temperature, and impact strength — for the fuel cap and clip.
"Carbon's digital manufacturing solution empowers companies like Lamborghini with the freedom to design and build better products on the means of production," said Dr. Joseph DeSimone, CEO, and Co-Founder of Carbon. "The automotive industry shows significant promise for using digital fabrication for production at scale, and our partnership with Lamborghini is a perfect example of the kind of innovation you can achieve when you fuse design, manufacturability, and engineering all into one."
Source: Press Release