Dubai touts their new "Office of the Future" as the world's first 3D printed office building, and it looks gorgeous.

Just one month ago, Sheikh Mohammed bin Rashid Al Maktoum of the United Arab Emirates announced the country's new strategy for 3D printing, with the grand statement that 25% of Dubai's buildings would be "based on 3D printing technology by 2030."
Now they've unveiling their first 3D printed creation. The "Office of the Future" is the world's very first 3D printed office building.
The 3D printer used a special cement mixture, creating the building layer-by-layer. The entire process took only 17 days to print and cost about $140,000 to create, not including the finishing details.
More impressive than the 17-day turnaround is that only one employee was monitoring the printer at any given time.
Seven other employees worked on installing building components on-site, alongside ten electricians and specialists. The small work force size is said to have cut usual labor costs by 50%.
The 3D printer itself required almost unbelievable proportions, reaching 20 foot high, 120 feet long and 40 feet wide. It also utilized an automated robotic arm to implement the prints.
Additional mobile printers were required on-site, as well as advanced computers to perform quality control and facilitate the printing process.

3D Printed Office Building Cuts Costs, Looks Gorgeous
The Office of the Future will be initially used by the Dubai Future Foundation, but may also be used later for exhibitions, workshops and other events.
The idea of making 25% of Dubai 3D printed sound lofty, but this office building is the real deal. Sheikh Mohammed addressed the importance of following through in a seriously regal quote shared at the grand opening:
"We implement what we plan and we pursue actions not theories. The rapidly changing world requires us to accelerate our pace of development as history does not recognize plans but achievements."
This quote rings incredibly true for all of the world-changing 3D printing developers and users out there. While some 3D print applications are already relatively mainstream, some are in it for the long-haul and will require much more work to go from extraordinary plan to extraordinary achievement.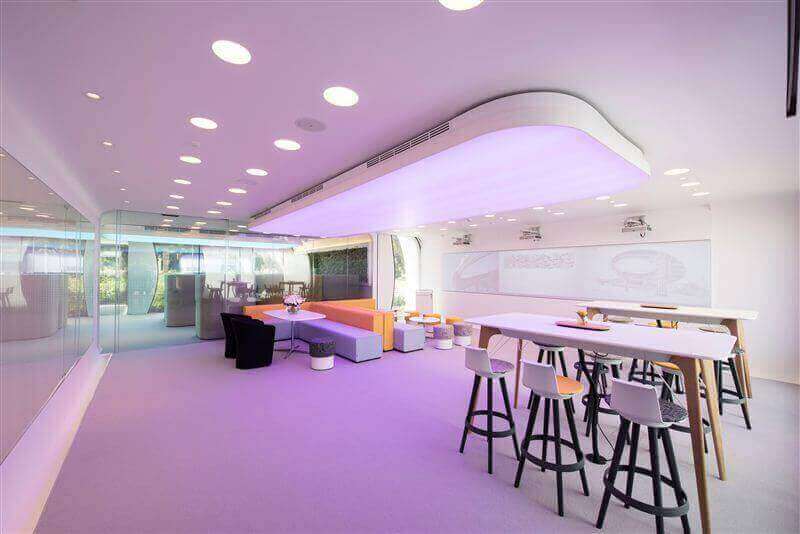 License: The text of "3D Printed Office Building Unveiled in Dubai" by All3DP is licensed under a Creative Commons Attribution 4.0 International License.
Stay informed with notifications from All3DP.
You get a notification when a new article is published.