Made with natural, fresh ingredients, 3D printed food can be nutritious and delicious. Not convinced? Let's take a look at what's on the menu.
The notion that there'd be a 3D printer in every home has been well and truly discredited. Current technology is too complicated, too messy, and too laborious. But a 3D food printer in every kitchen? That's a different proposition entirely.
Here's a selection of incredible dishes prepared on the Foodini 3D printer, which startup Natural Machines says will be available to buy in the first quarter of 2016. Some of these recipes are about presenting food in creative ways for the "wow" factor. Others are about better nutrition. The big question is, would you be prepared to eat any of them?
Many folks are excited by the possibilities offered by 3D food printers like the Foodini. Some entrepreneurs like Scoff3D are even attempting to raise funds to open restaurants serving only 3D printed food.
If you're curious about how these meals were made, 3D printed food is much of a leap from conventional 3D printing. You simply build up an object on a build plate, layer-by-layer, by extruding material from a heated nozzle. Only this time the object in question isn't made from molten plastic — which you definitely shouldn't be eating — but from recognizable foodstuffs like chocolate, pasta, vegetables, and even meat.
The recipes are preprogrammed, and the raw ingredients are pureed and blended into a semi-liquid form so that they can be loaded into food-safe syringes or capsules, and then extruded through the print-head. Most of these dishes are ready to eat straight from the printer, but others — like the meat and bread preparations — will require further steps like baking or grilling in an oven.
If you'd like to learn more, the 3D Food Printing Conference takes place on 12 April 2016 in Venio, The Netherlands. Visit their site for more details and registration.
3D Printed Food #1: Star Shaped Mushroom Croquettes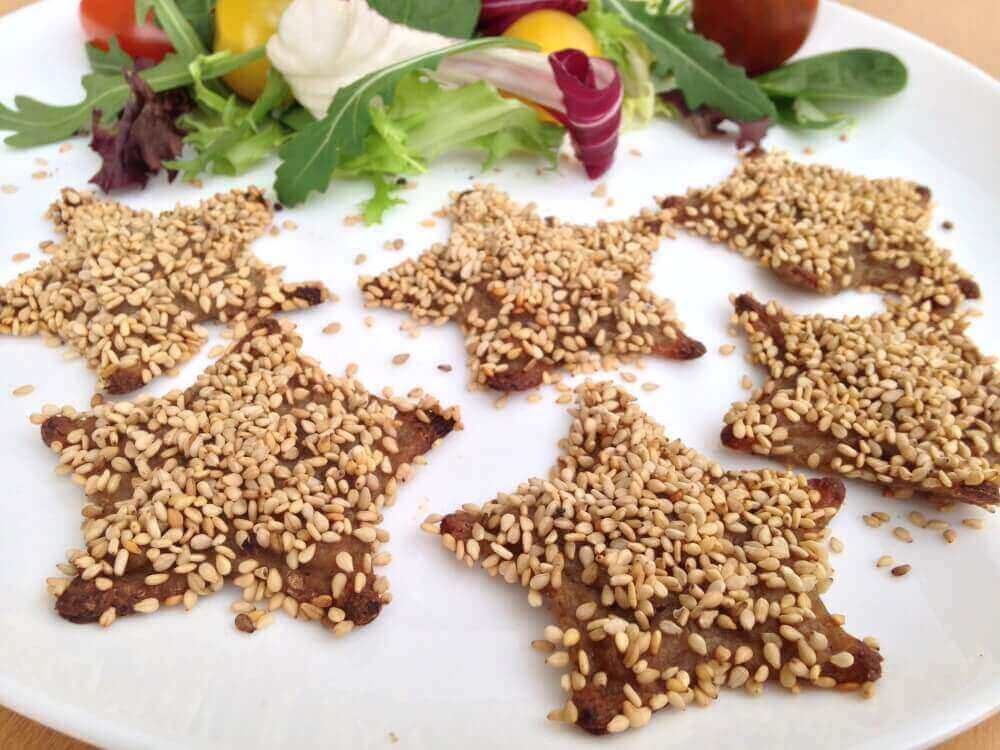 Roasted mushroom croquettes in the shape of stars, sprinkled with sesame seeds. Are you hungry yet? There's more to come.

3D Printed Food #2: Valentine's Day Chocolate Mousse and Caramel Sauce Circle of Hearts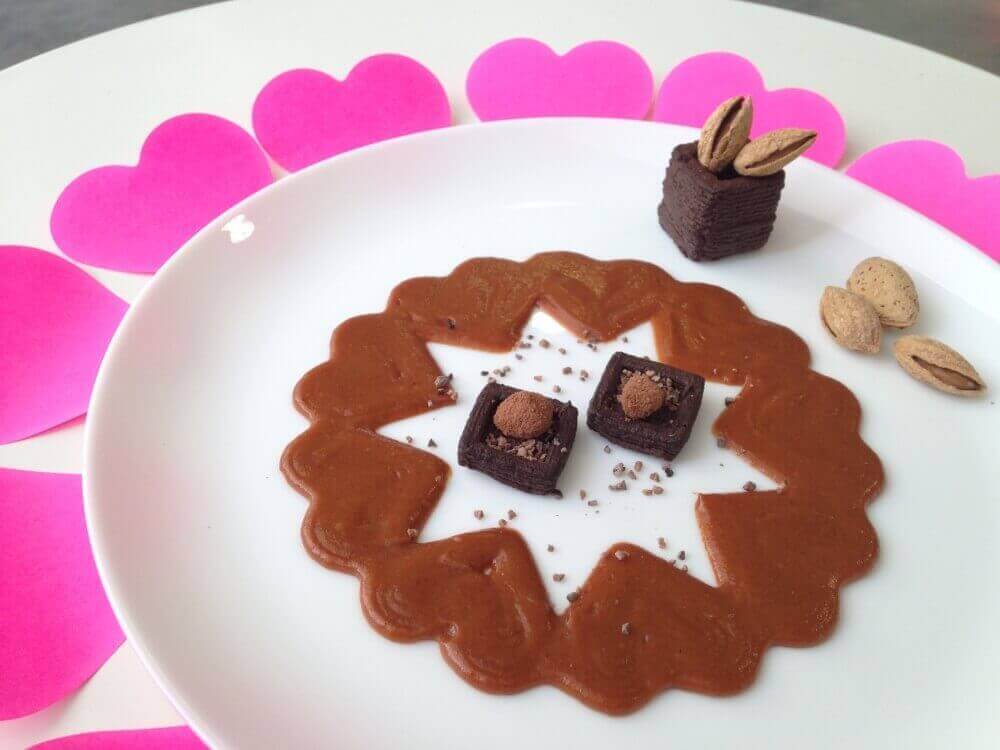 Three cubes of light chocolate mousse, garnished with chocolate sprinkles and roasted almonds, and a caramel sauce in the shape of a circle of hearts. How romantic!

3D Printed Food #3: Breadsticks in the Shape of Spoons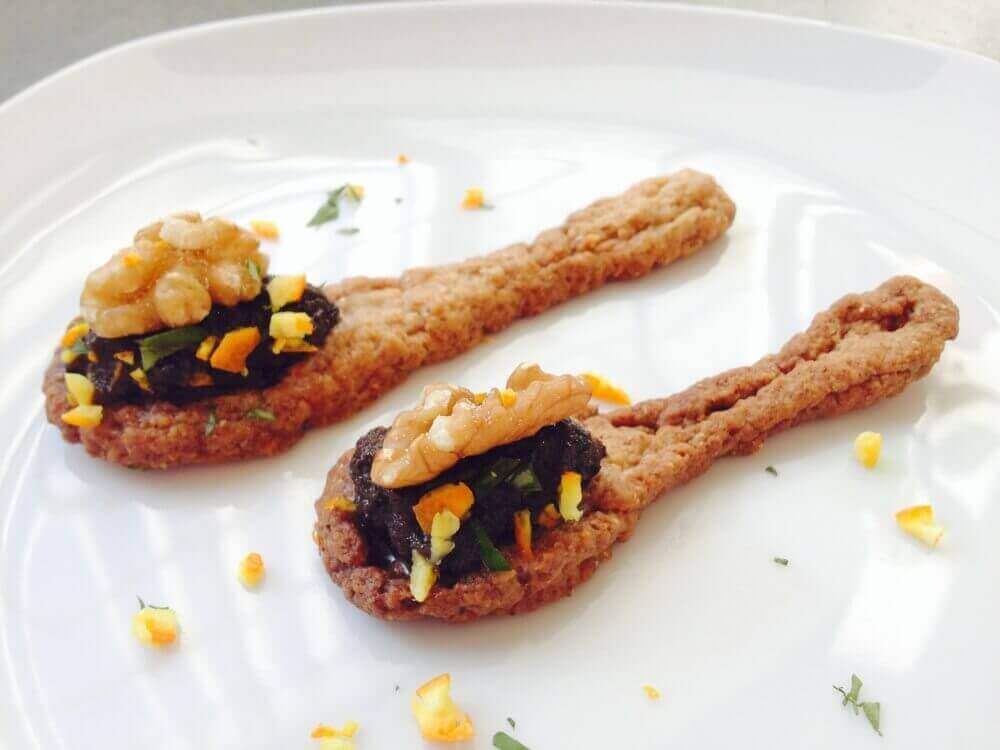 You know that old gag about printing cutlery to go along with the food? Well here's a pair of bread-sticks in the shape of spoons, topped with a delectable black olive tapenade, walnuts, orange peel and parsley.
3D Printed Food #4: Crackers Made with Roasted Red Pepper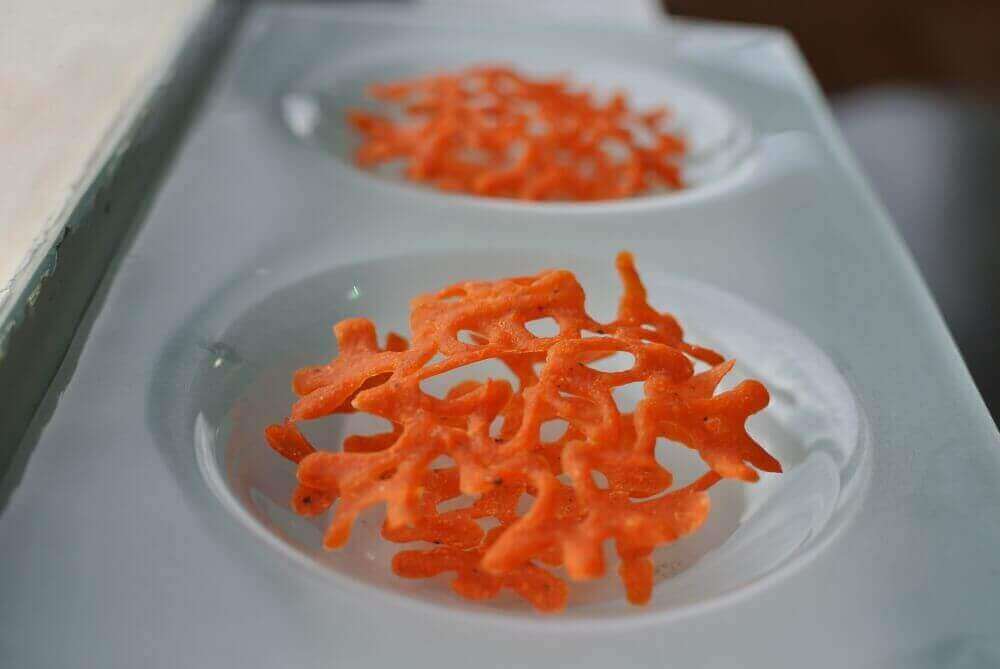 Crackers made from only three simple ingredients: roasted red pepper, soft loaf bread, and a pinch of salt.

3D Printed Food #5: Butterfly Quiche infused with Beetroot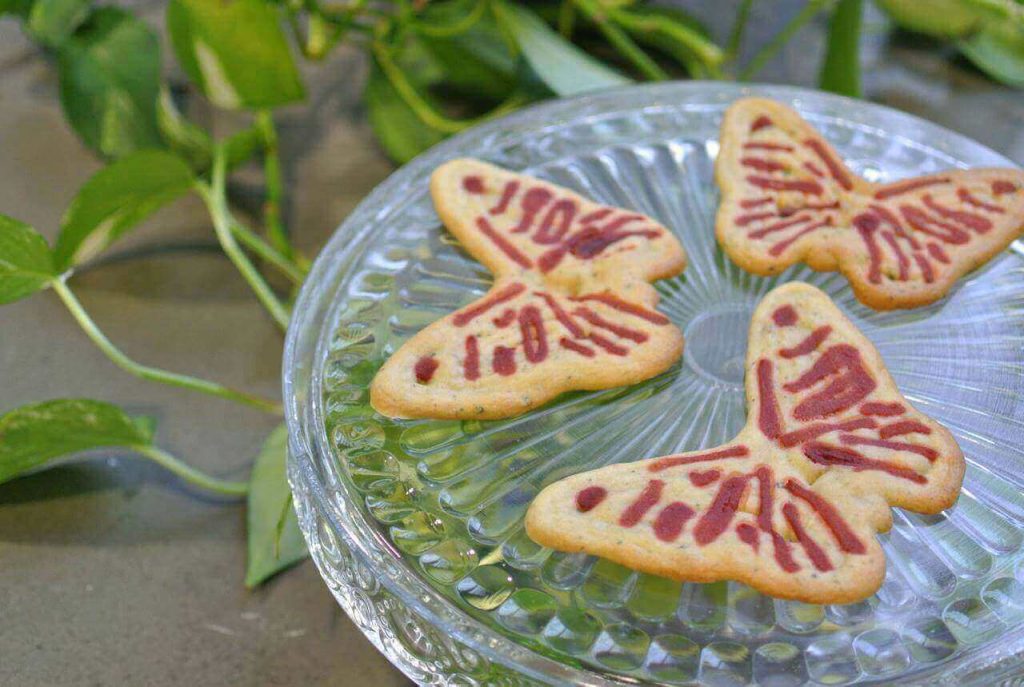 Baked quiche in the shape of butterflies, infused with beetroot puree. A sneaky method to convince your kids to eat healthy, perhaps?
3D Printed Food #6: Tangyuan Dumplings in Ginger Broth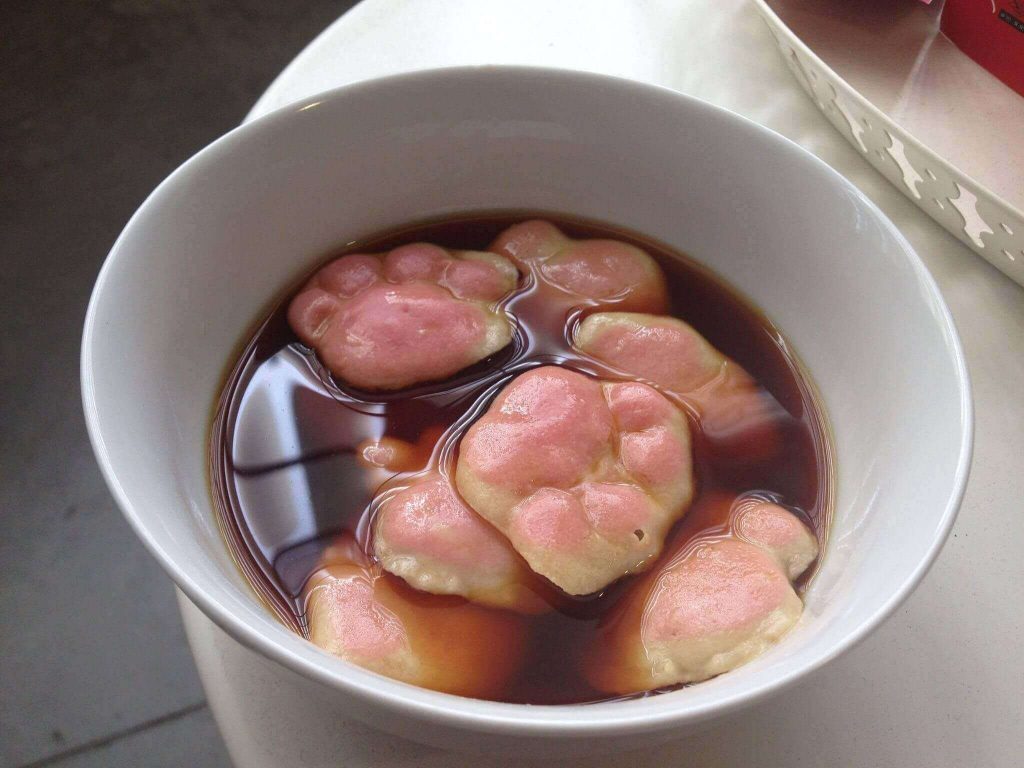 An Asian inspired dish of tangyuan dumplings, made from glutinous rice flour and printed in the shape of cat's paws, served with a hot, sweet ginger-infused broth.

3D Printed Food #7: Yuebing Mini-Mooncake with Red Bean Paste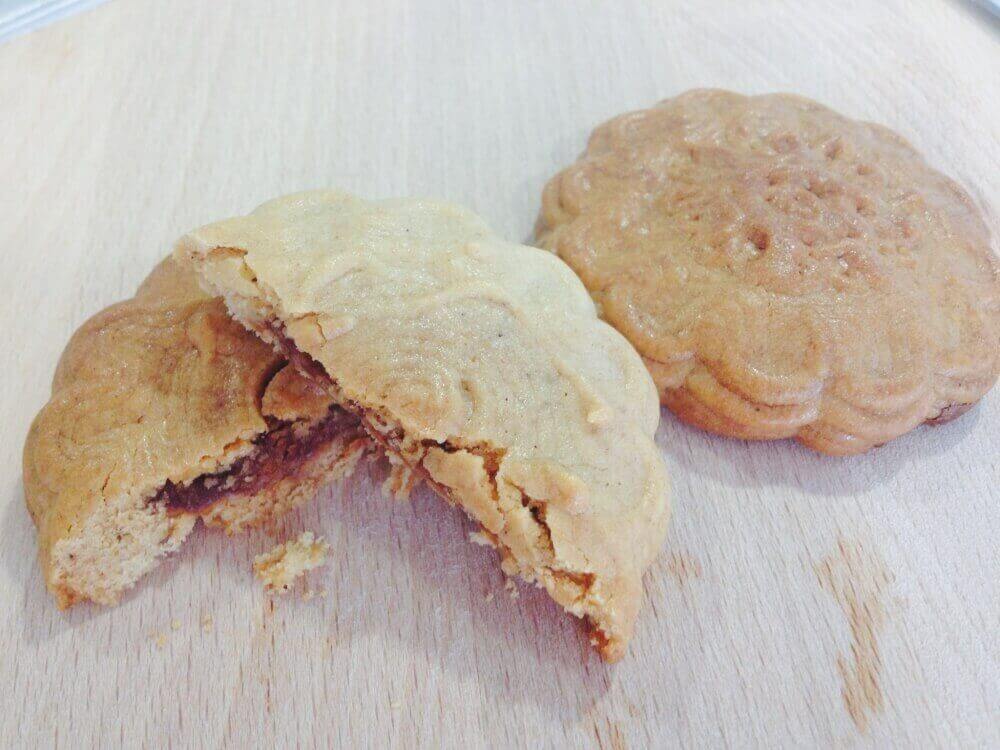 These mooncakes come with a delectable filling of red-bean paste. And they're small enough to gobble in one mouthful.
3D Printed Food #8: Salad Tower Inspired by Aalto Vase

Inspired by the famous Alvar Aalto vase design, this healthy dish is made with fresh spinach, beetroot and carrot (and added flour and salt), to create a stackable tower of edible vases filled with fruit and salad. More on Alvar Aalto here.
3D Printed Food #9: Fish Crackers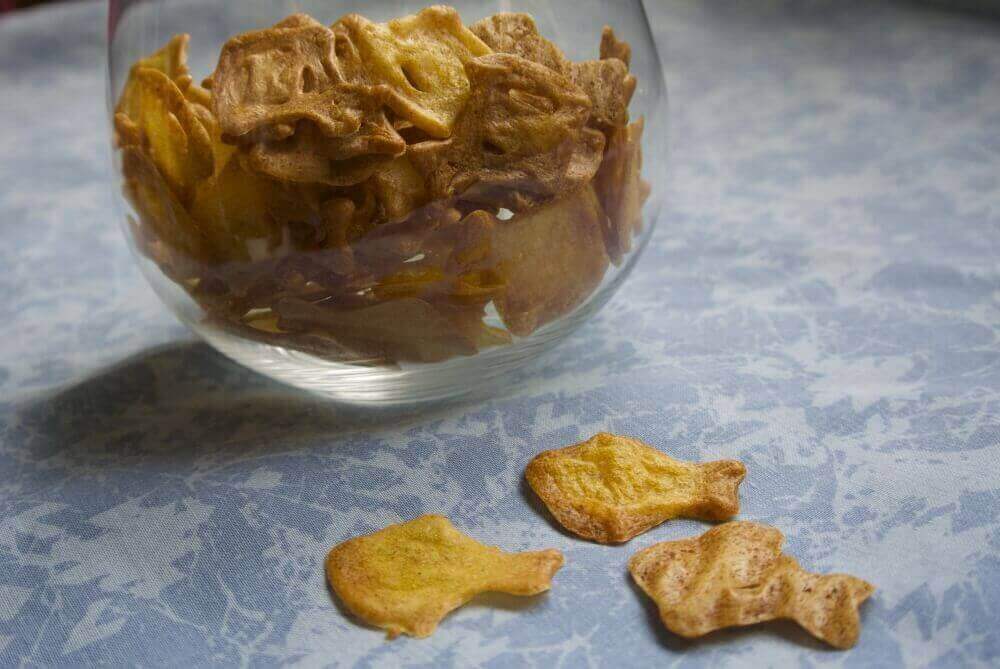 Crispy, savory fish-shaped crackers that are printed flat and thin so they're extra crunchy after cooking.
3D Printed Food #10: Spaghetti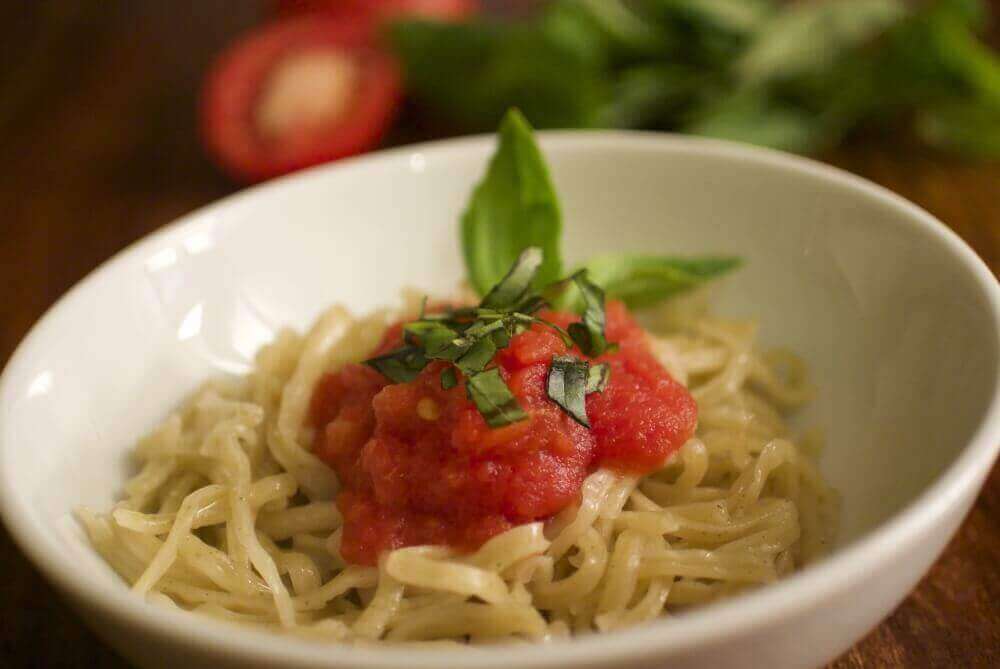 Printed using fresh pasta dough made with flour, water, olive oil, oregano and salt. The cool part is that the spaghetti strands are printed in a flat spiral, and then once it's dried they're snapped into pieces and cooked.
3D Printed Food #11: Bread Rolls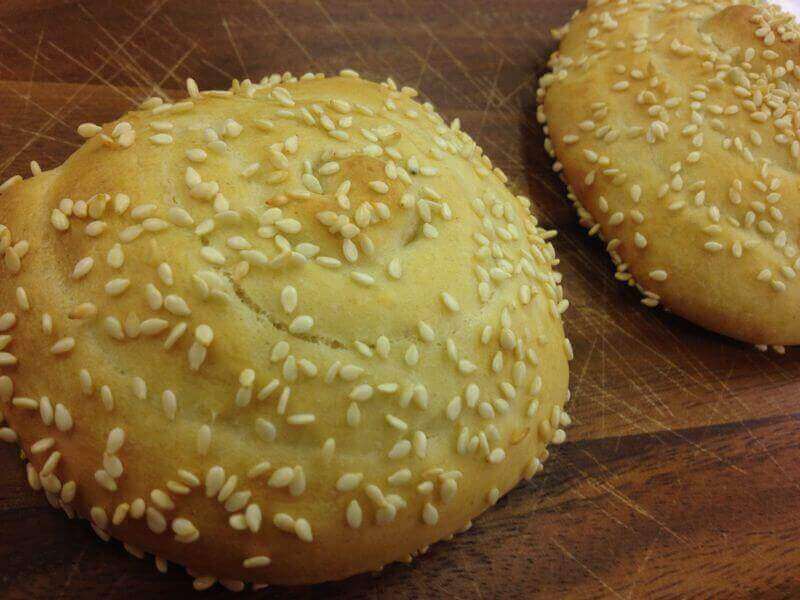 Fresh rolls? Yes please! Bread made to custom sizes, whatever the requirements of your dish. There's a burger patty (or two) further down this list which will definitely appreciate a printed bun.
3D Printed Food #12: Pumpkin Gnocchi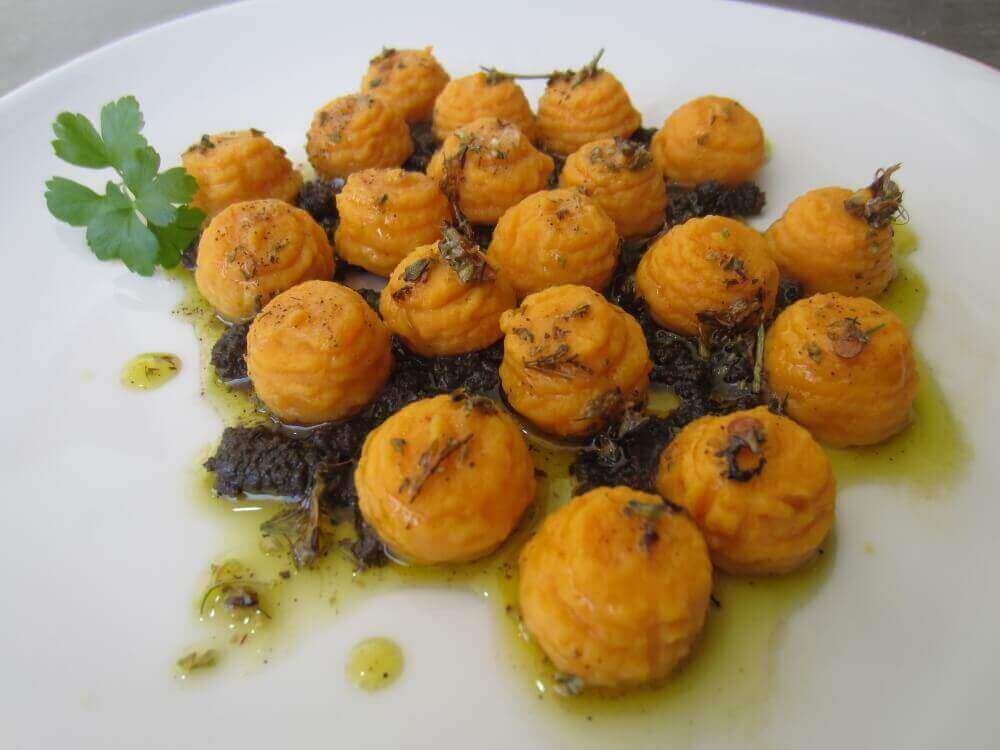 Traditionally, gnocchi are little dumplings made using potato and flour. This variation is a made with pumpkin and garnished with black olives, and oh boy does it look mouth-watering. Try not to lick your screen, mmmkay?
3D Printed Food #13: Whole Wheat Ravioli with Pumpkin and Mushroom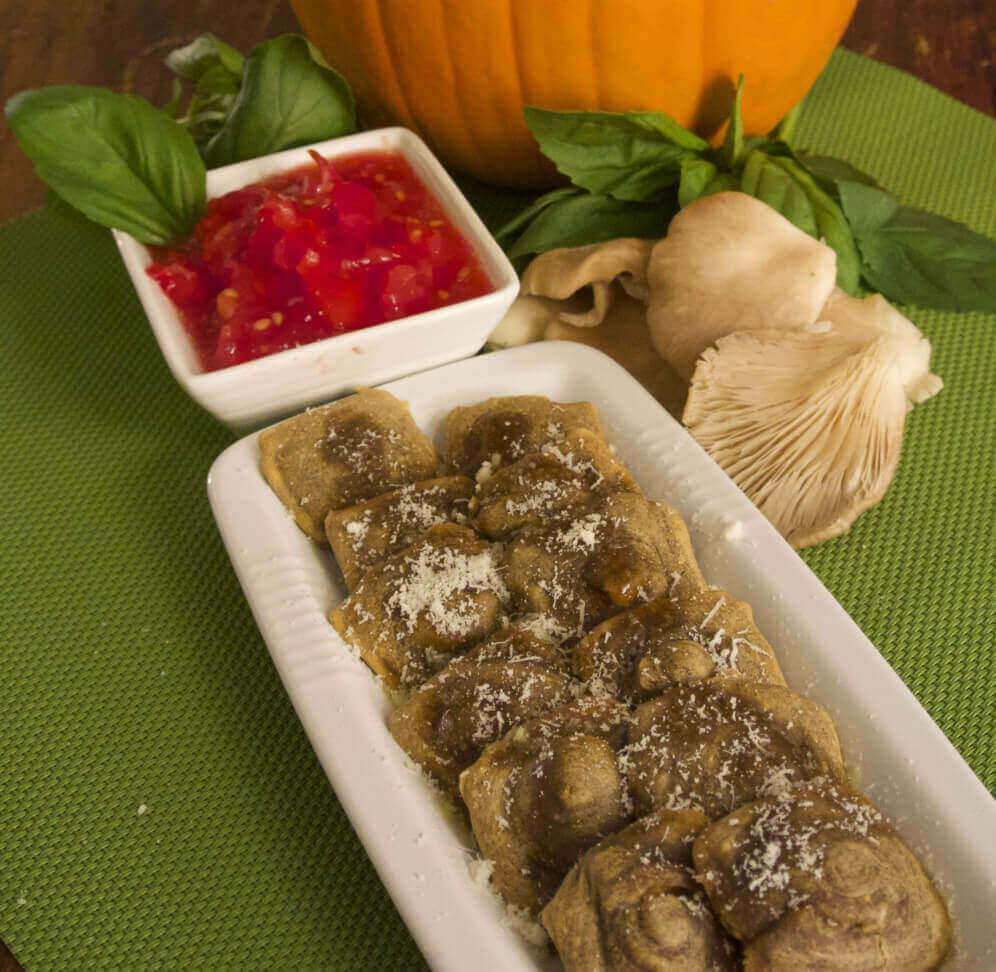 One more pasta dish, and then we're done. This ravioli dish is made with whole wheat flour and stuffed with pumpkin and mushrooms. Given the opportunity, we'd remake this dish with a walnut and gorgonzola filling.
3D Printed Food #14: Pizza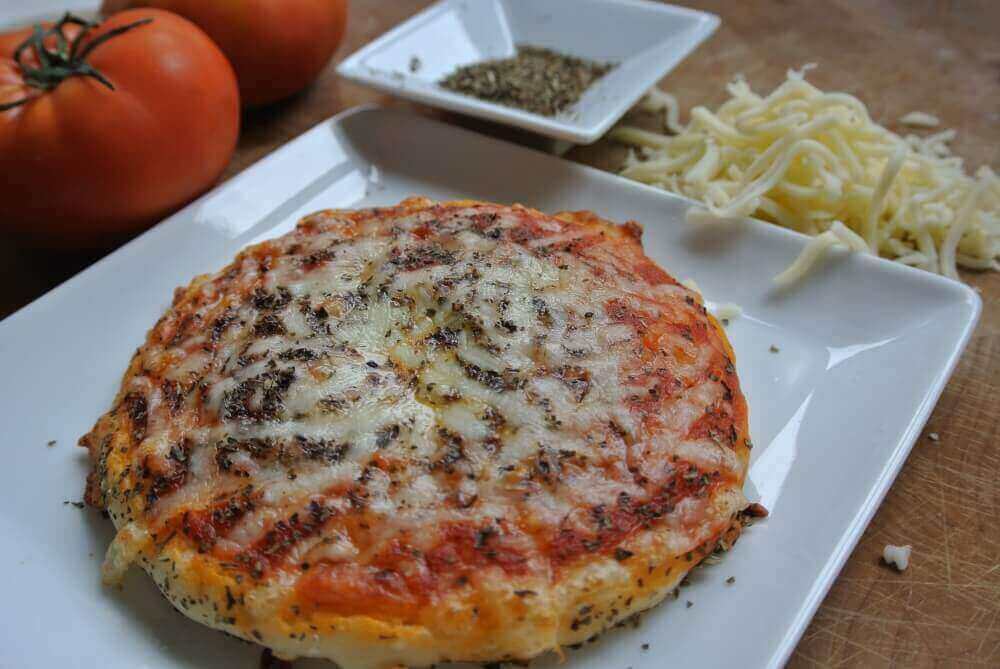 Ah yes, the old staple for many a student dorm and bachelor dwelling… PIZZA! The base and toppings were applied with 3D printing. But if you're looking for something more elaborate, you can add more toppings before baking in the oven.
3D Printed Food #15: Printing Mini-Burgers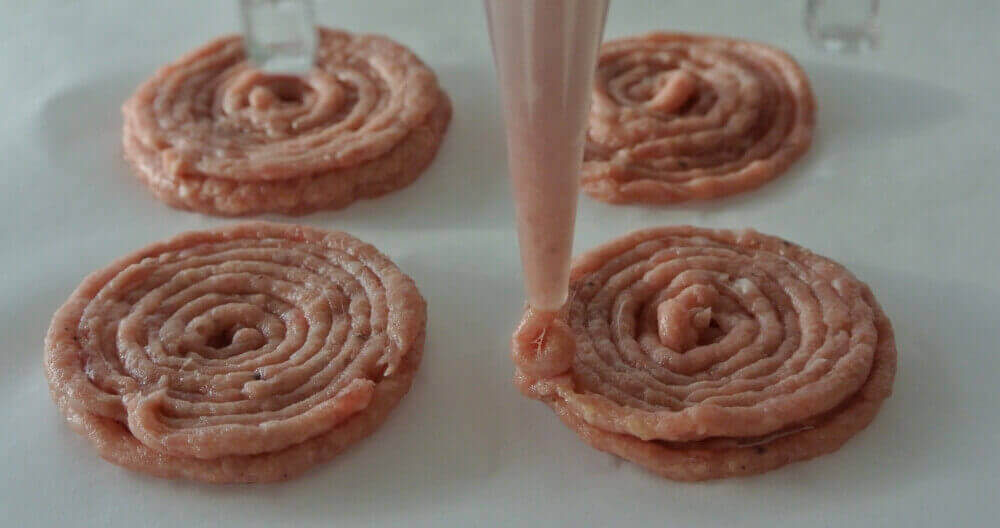 So you probably already know what a cooked burger looks like. This picture should give you an idea of how it'd be prepared on a Foodini 3D printer. It's basically two layers of ground hamburger meat, printed out in a spiral.
3D Printed Food #16: Veggie Burger and Cheese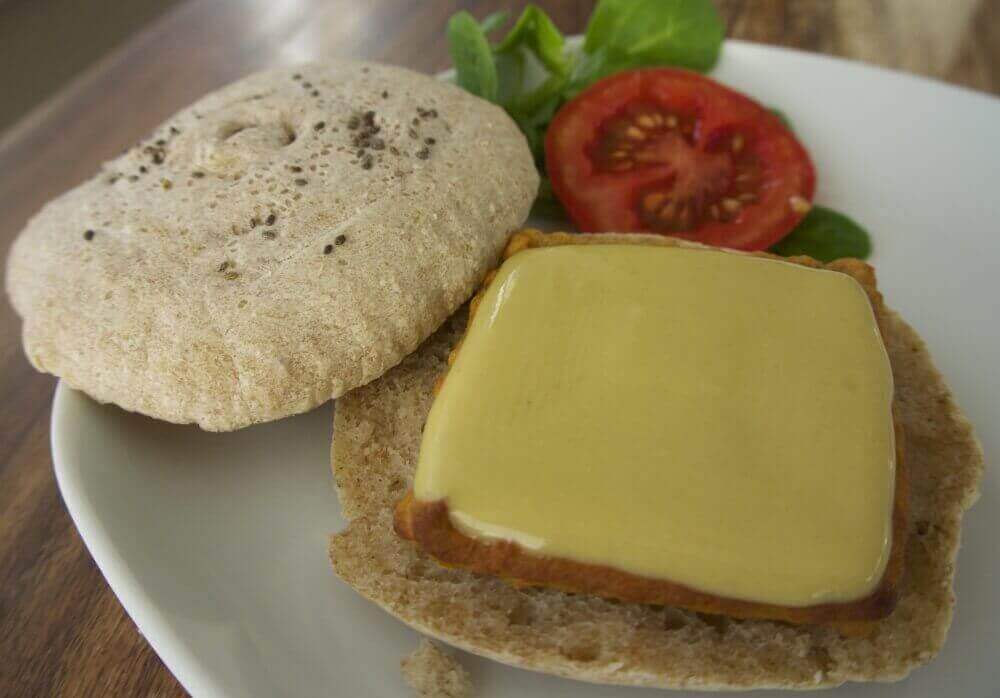 Vegetarians don't have to miss out on the all the fun. You can also print out a veggie burger, made using beans, with a cheese sauce printed on top. 3D printed bread rolls are optional.
3D Printed Food #17: Chickpea Nuggets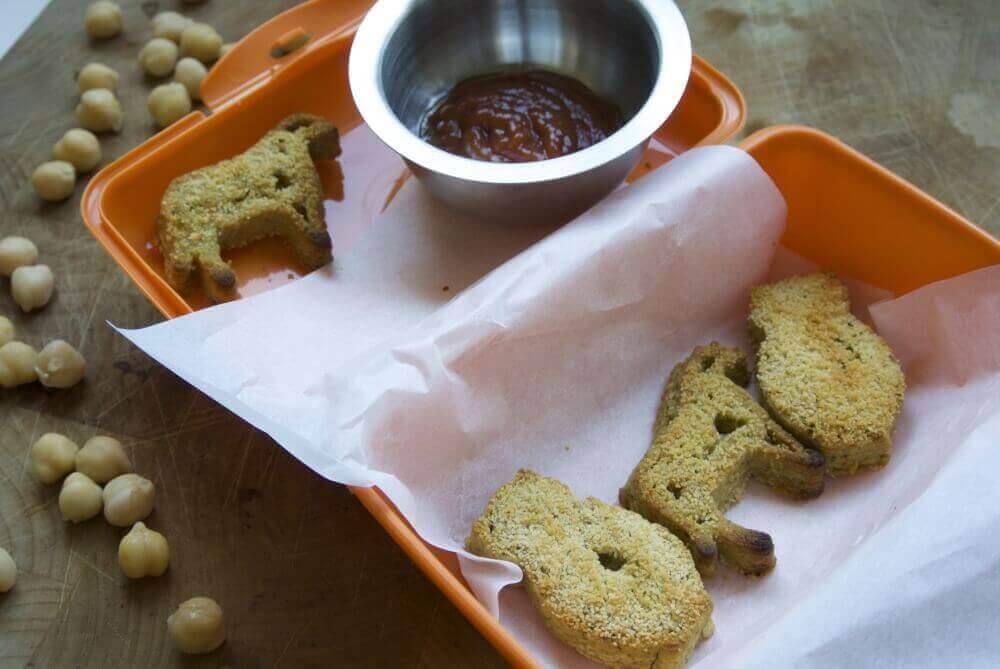 Another "health-by-stealth" option for the kids, veggie nuggets made from chickpeas, printed in the shape of… well, we're guessing they're farm animals? Let's go with that.
3D Printed Food #18: Spinach Quiche Dinosaurs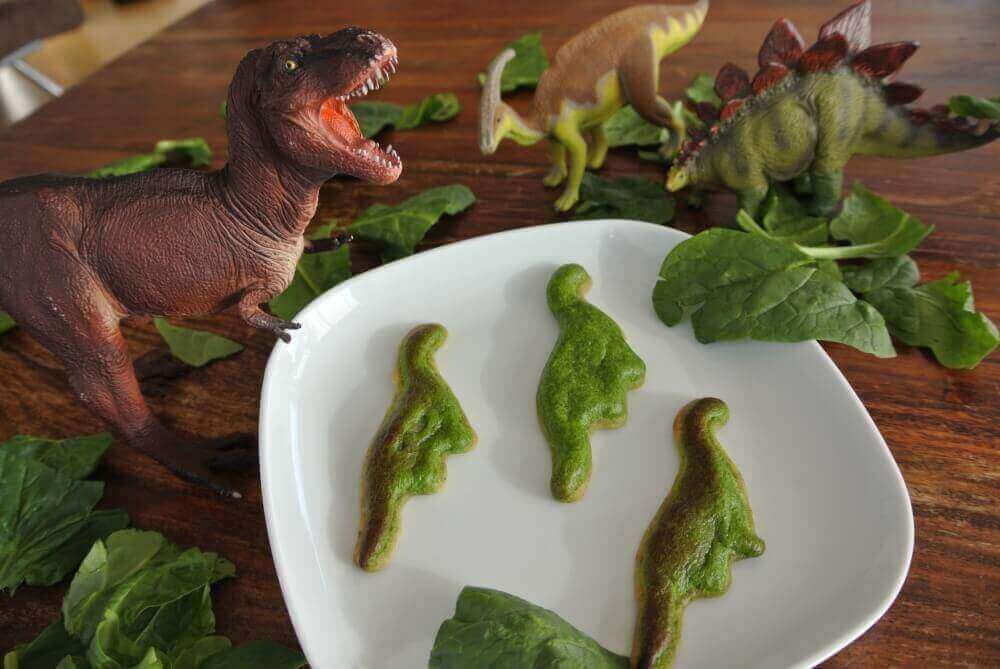 Spinach? Quiche? YUCK! NO WAY! Wait, what? They're printed in the shape of dinosaurs? Oh. Well, maybe we could be convinced to try them. Just a little bite.
3D Printed Food #19: Designer Fish and Chips with Mushy Peas

Here's a clever presentation, where potato puree is shaped into hexagonal serving bowls. In this dish, the potato has been deep fried and is holding mushy peas and fried fish. Other versions of this design can been used to hold curry or salad.
3D Printed Food #20: Hash Browns made with Sweet Potato and Apple
Hash-browns, but healthier and naturally sweet. Made with sweet potato, apple, cinnamon and almond flour.
3D Printed Food #21: Pink Macarons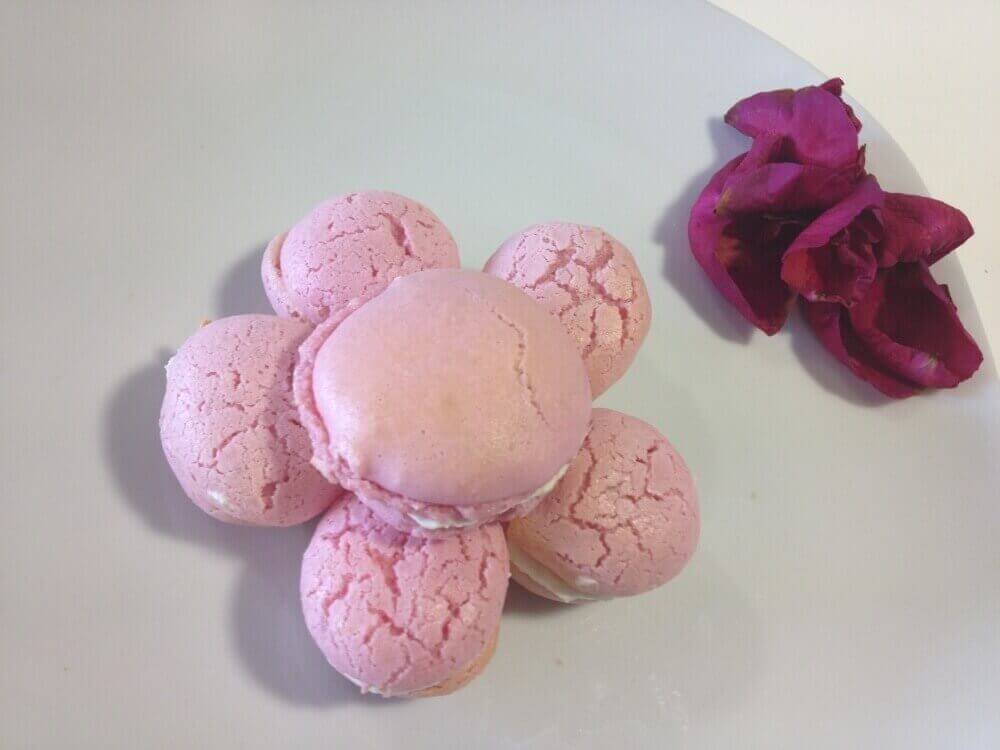 It's a macaroon, and it's pink. What more can we say?
3D Printed Food #22: Mini Gingerbread House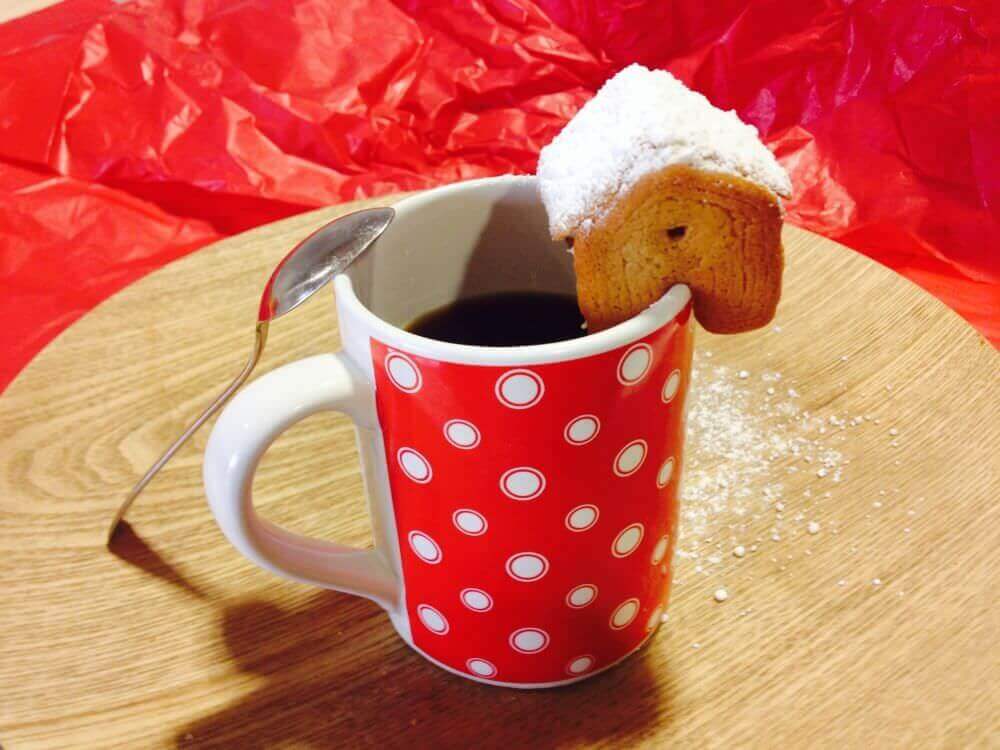 What's that perched on the end of your mug? Why, it's a mini gingerbread house. How cute. Just remember to remove it before you sip that coffee, else your nose may become an impromptu wrecking ball.
3D Printed Food #23: Breakfast Cereal with Oats, Yogurt and Jam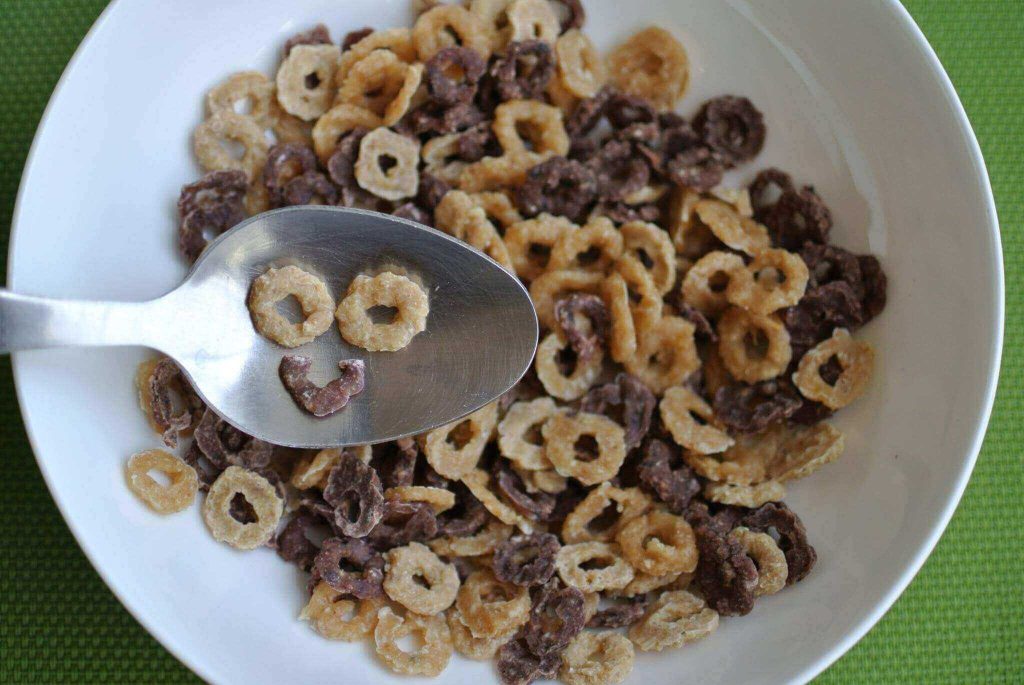 This is gluten-free cereal made from oats and yogurt as the base ingredient, plus fruit jams to create different flavored cereal rings: strawberry, blueberry, and apple. A fantastic start to your day.

3D Printed Food #24: Carrot Cake with White Chocolate Bunny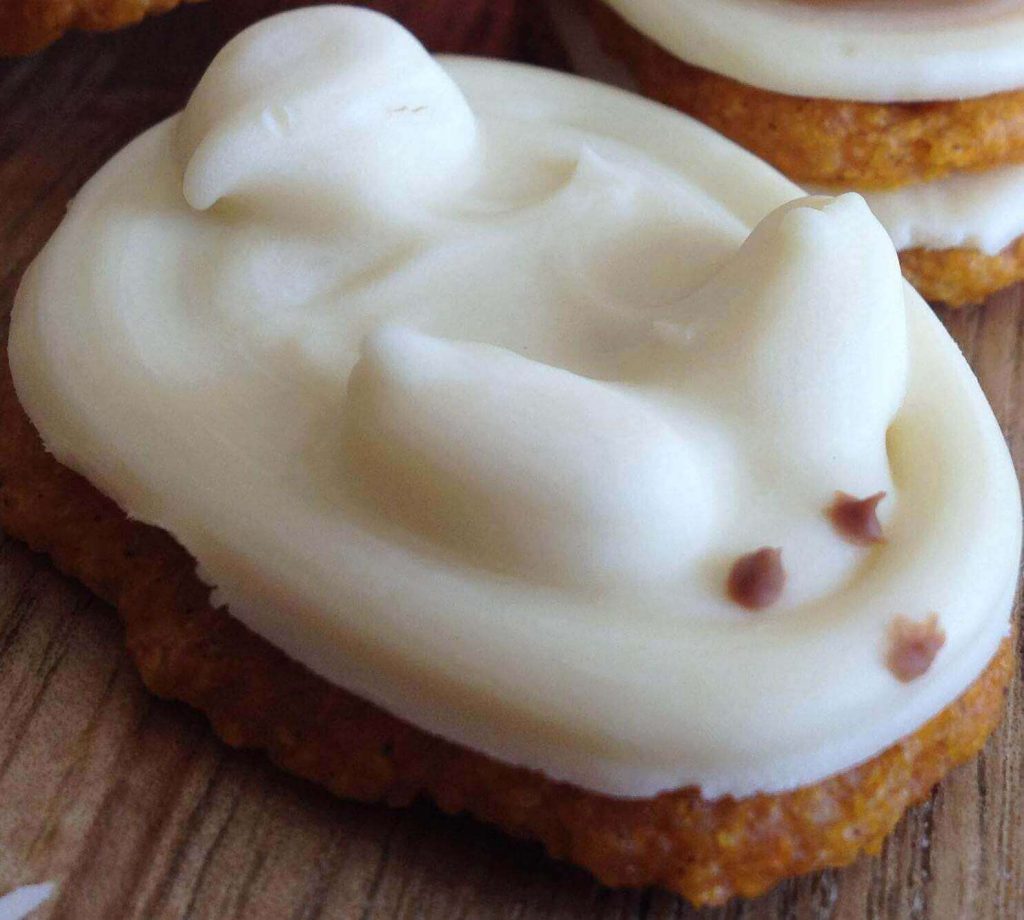 This little fella is a bunny made from white chocolate, perched atop a delicious, moist carrot cake. If the picture looks fuzzy, it's because the photographer was delirious with hunger and scarfed the cake down literally moments after it was taken.
All images copyright Natural Machines.
License: The text of "24 Examples of 3D Printed Food from Tomorrow's Kitchen" by All3DP is licensed under a Creative Commons Attribution 4.0 International License.
Subscribe to updates from All3DP
You are subscribed to updates from All3DP
Subscribe
You can't subscribe to updates from All3DP. Learn more…