Dutch filament company ColorFabb demos a set of 3D printed flexible pliers made using dual extrusion with solid and flexible nGen filaments.
Don't Miss: Metamaterial Mechanisms: 3D Printed Door Handle & No Moving Parts
In the not-too-distant past we saw a great 3D printing design concept called "Metamaterial Mechanisms". The radical idea is that you can design and print simple objects with moving parts without hinges or ball joints. The boffins at the Hasso-Platner-Institut in Potsdam, Germany demonstrated a door handle, a pair of pliers, and a hexapod robot.
Standing on the shoulder of giants, Dutch filament manufacturer ColorFabb presents their take on metamaterials with 3D printed flexible pliers. In the spotlight for this printable object is their nGen range of — you guessed it — next generation filaments, featuring the baseline nGen together with new nGen_FLEX. Optimizing the design for dual extrusion with two different materials, the company showcases a great print and use-case.
The iterative design is from I-Lab in Toulon, France. While originally meant for a single extrusion 3D printer, ColorFabb went a stage further by printing with ngen_FLEX in Dark Gray for the "hinge" section and fabricating the rest with the more rigid nGen Silver Metallic. They used a BCN3D Sigma for the project, printed with a layer height of 150 microns.
Unfortunately, the STL file for the 3D printed flexible pliers are not available for download. But enterprising maker Michael Fanta has replicated the design and uploaded his slightly modified version to MyMiniFactory. Even better, you can test this model using a single-extruder 3D printer (but still need flexible filament).
Why nGen Filament for 3D Printed Flexible Pliers?
According to the ColorFabb blog:
This original design creates a completely functional part from a single print, straight from the 3D printer. It brings out the functionality of nGen_FLEX to its fullest by using different internal structures to create more rigid and more flexible sections in a single part.
ColorFabb first released nGen last year, touting it as a great all-round filament with many advantages over conventional PLA. It's a low-odor, styrene-free material specially made for 3D printing, with the flexibility to print within a wide temperature range. We've used this material for several projects at ALL3DP, and we like it for producing reliable results with less waste.
nGen_FLEX saw its launch at the TCT Show in September 2016, and is ColorFabb's first ever semi-flexible material. The use-case is for 3D printing enthusiasts looking for engineering grade flexible filament with a high temperature resistance and good chemical resistance. According to the company: "It is not soft and squishy like other flexible materials in the market, but allows for fast printing and printing on 3D printers using a Bowden tube."
Both nGen and nGen_FLEX are made with Eastman Amphora 3D polymers, a range of co-polyesters developed with Eastman Chemical Company. Amphora co-polyesters are low-odor, styrene-free choices that are uniquely suited for 3D printing applications; items can be created that are more functional, more durable, more efficient and attractive.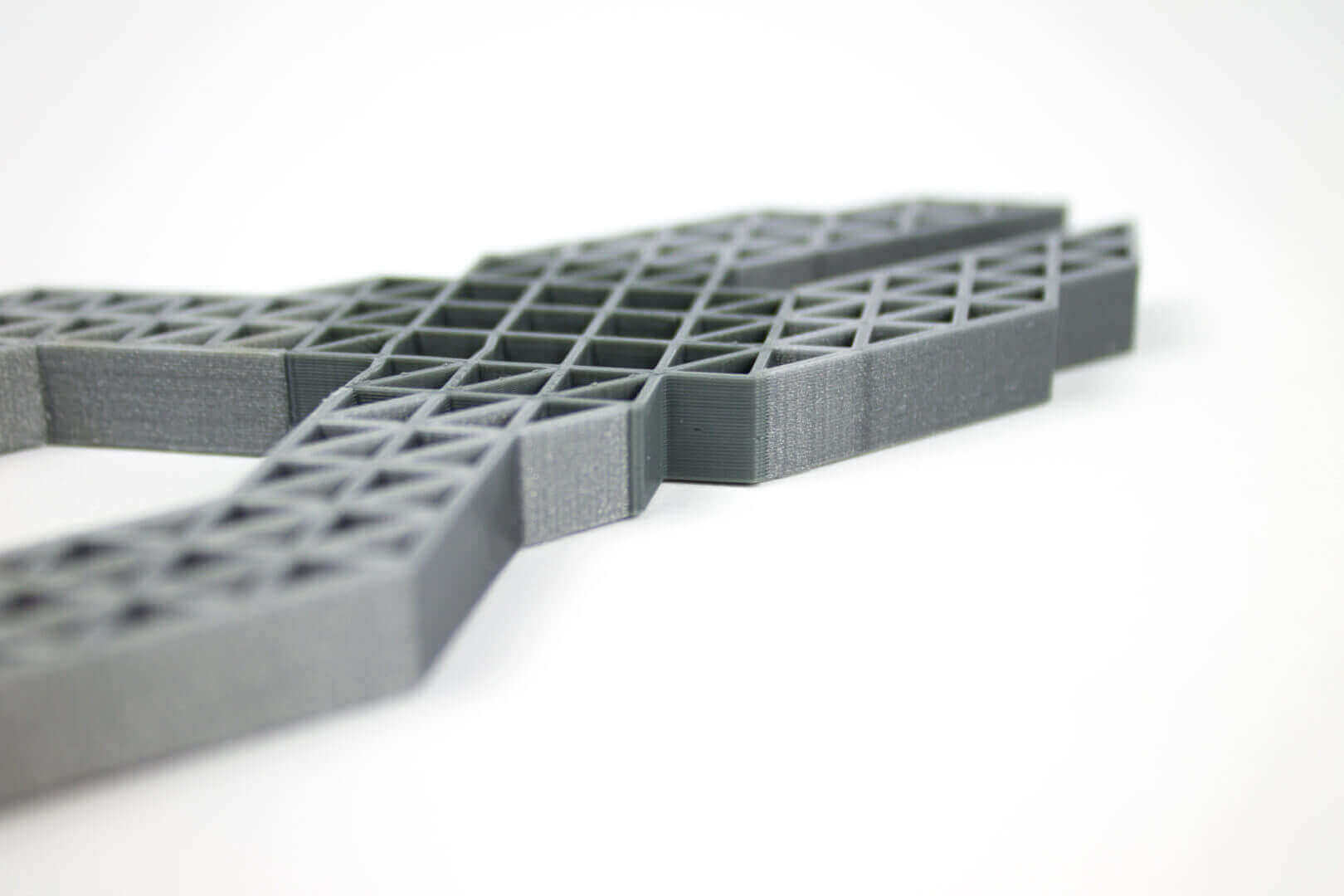 License: The text of "3D Printed Flexible Pliers Made With Dual Extrusion" by All3DP is licensed under a Creative Commons Attribution 4.0 International License.
Subscribe to updates from All3DP
You are subscribed to updates from All3DP
Subscribe
You can't subscribe to updates from All3DP. Learn more…