ColorFabb doesn't want you to choose between form and function. Their new nGen filament is attractive, practical, durable, and ready for printing.
What happens when Dutch filament producer ColorFabb teams up with the Eastman Chemical Company? Colorful dreams come true. They've just released a new copolyester "next Generation filament" called nGen.
With 16 colors and one clear filament, they describe it as a combination of durable, attractive and functional. Colors range from neon pink to dark, subtle blue. If you already know colorFabb_XT, this may be familiar as both are part of Eastman's Amphora range of 3D printing copolyesters.
The new ColorFabb filament is a low-odor, styrene-free material. It boasts a glass temperature of over 85ºC (more than twice the heat resistance of PLA), but a processing temperature of 220/240ºC. It also has as a unique melt stability. This implies that there are less changes to its mechanical properties, allowing it to be more reliable. They even possess good overhang ability.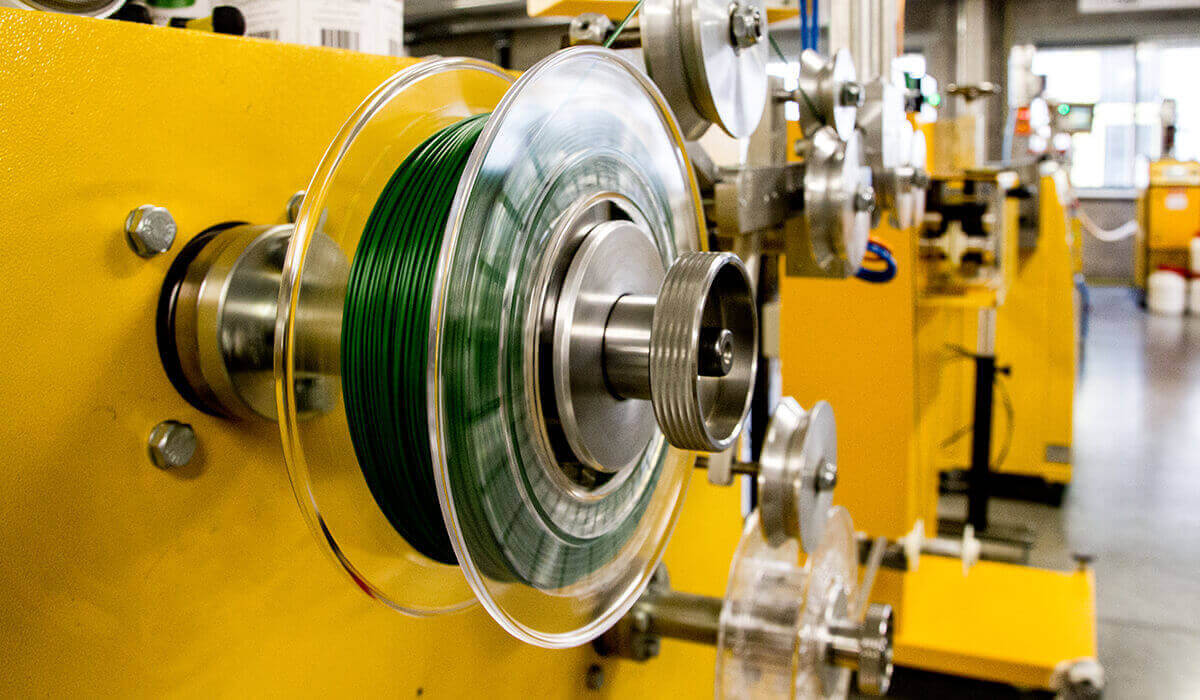 nGen is pretty and strong
nGen seems like the ideal filament for the Renaissance printer. Recognizing the many uses of printing, ColorFabb set out to make a filament that wasn't just pretty, or just strong. "Sometimes your print needs to look beautiful," they said in the announcement, "other times it needs to be functional. But what if you can use the same roll of filament?"
With the ability to print in a wide range of temperatures, even those that are much lower, ColorFabb wants to make its way into the hearts of all kinds of makers. They suggest that the best uses for the new filaments include home appliances, consumer electronics, toys, visual/functional prototyping, modeling, lighting, and medical uses.
ColorFabb also notes that their nGen filament is best used on a heated build platform. Go here to check out more of the technical details and see how it may work with your printer.
There seems to be no field that ColorFabb doesn't want their nGen getting in on. By making quality filament with a huge breadth of qualities they may save makers the headache of choosing between form and function.
License: The text of "nGen from ColorFabb is a Next Generation Filament" by All3DP is licensed under a Creative Commons Attribution 4.0 International License.
Subscribe to updates from All3DP
You are subscribed to updates from All3DP
Subscribe
You can't subscribe to updates from All3DP. Learn more…