The Formlabs Form 3B was created in order to provide dental professionals with a reliable production ecosystem to make dental fabrication faster and more cost-effective. Optimized for use with biocompatible materials, Formlabs has leveraged years of experience, along with its team of dental professionals, to design a machine that is tried and tested for orthodontic applications.
When it comes to basic technical specifications, such as build volume and print resolution, there's not much distinguishing the Form 3B from the Form 3. Like the Form 3, this new iteration offers a 145 × 145 × 185 mm print area, an XY resolution of 25 microns, and shares other similar attributes and components with its predecessor.
The Form3B utilizes the proprietary Advanced Low Force Stereolithography (LFS) technology and is equipped with a flexible resin tank and a custom-designed Light Processing Unit (LPU). By employing this advanced technology, these 3D printed dental models have an impeccable surface finish and part quality right out of the printer.
According to Formlabs, the Form 3B allows dental professionals to produce two to three times more parts in single operation compared to smaller DLP 3D printers, reducing overall labor time and costs. Furthermore, this dentally-designed 3D printer is part of a fully modular ecosystem, making it easy for users to scale up depending on their production needs.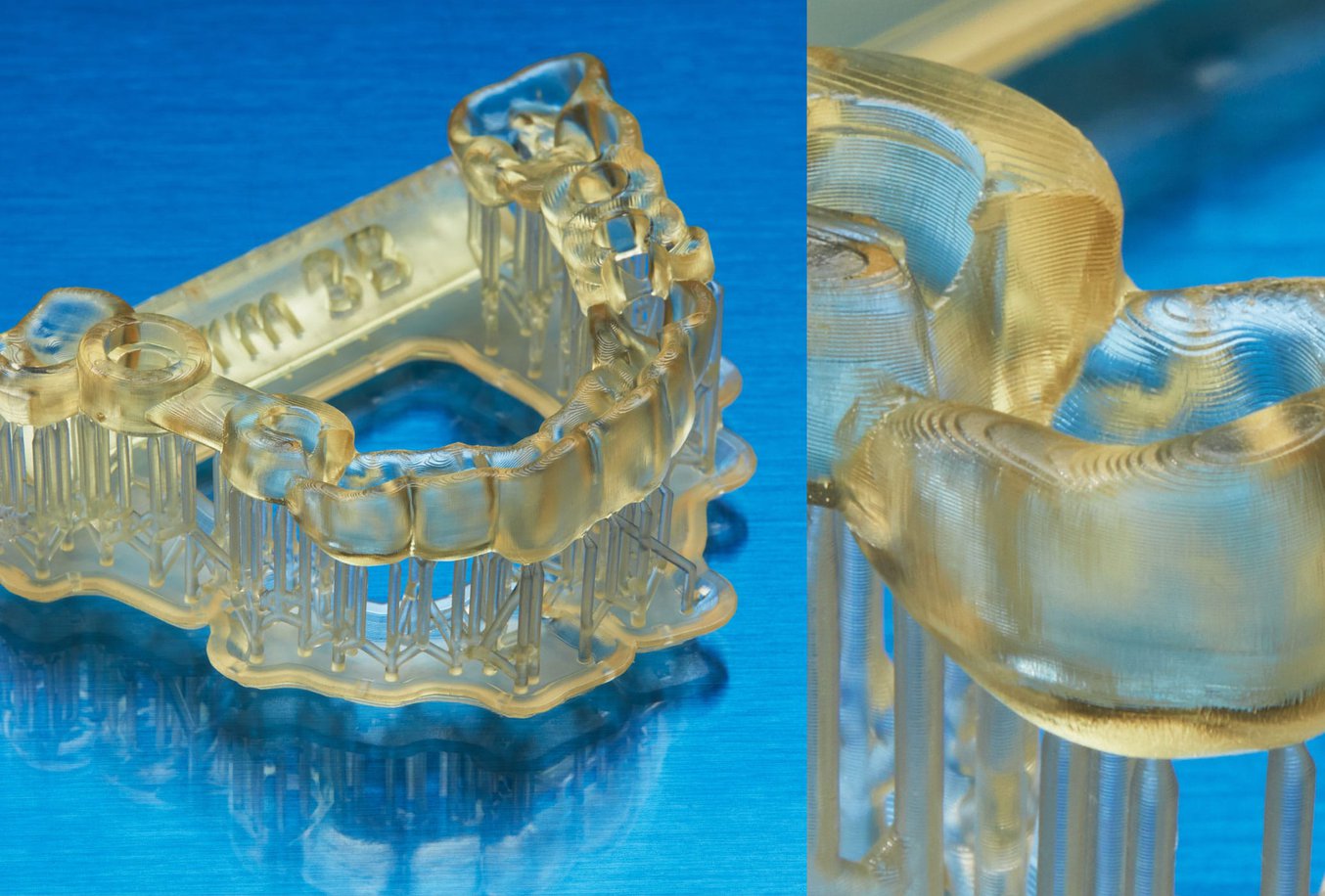 On the surface, one notable difference that sets the Form 3B apart from the Form 3 is its clinically styled white base, making the Form 3B fit for the medical environment. What the Form 3B offers, however, is more than a new color scheme, it also presents an entire ecosystem for dental professionals to create orthodontic products, from 3D scanning the patient to part preparation.
This workflow starts with 3D scanning, where dental professionals can digitally capture an individual patient's anatomy with an intraoral scanner. From there, the 3D scan can be sent to a lab or design station and transformed into a virtual 3D CAD design.
Once the CAD file is imported into Formlabs' PreForm print preparation software, the models can be sent directly to the Formlabs Form 3B 3D printer. Finally, using the company's post-processing equipment, which comprises of the Form Wash and Form Cure, the parts can be prepared for intraoral use or employed for a variety of indications.
Formlabs is currently offering the Form 3B 3D printer in two different packages.
Starting at $4,999, the Form 3B Core Package includes all of the basic tools needed to start producing dental parts and models, as well as a liter of Model Resin and a one-year membership with the company's Dental Service Plan (DSP), which will discuss in further detail below.
For $5,999, the Form 3B Complete Package comes with the same package deal plus the Form Wash and Form Cure. At the moment, these two offerings are available for customers in North America and Europe, and currently has an average lead time of one month.
A Wide Array of Resin Materials for Dental Applications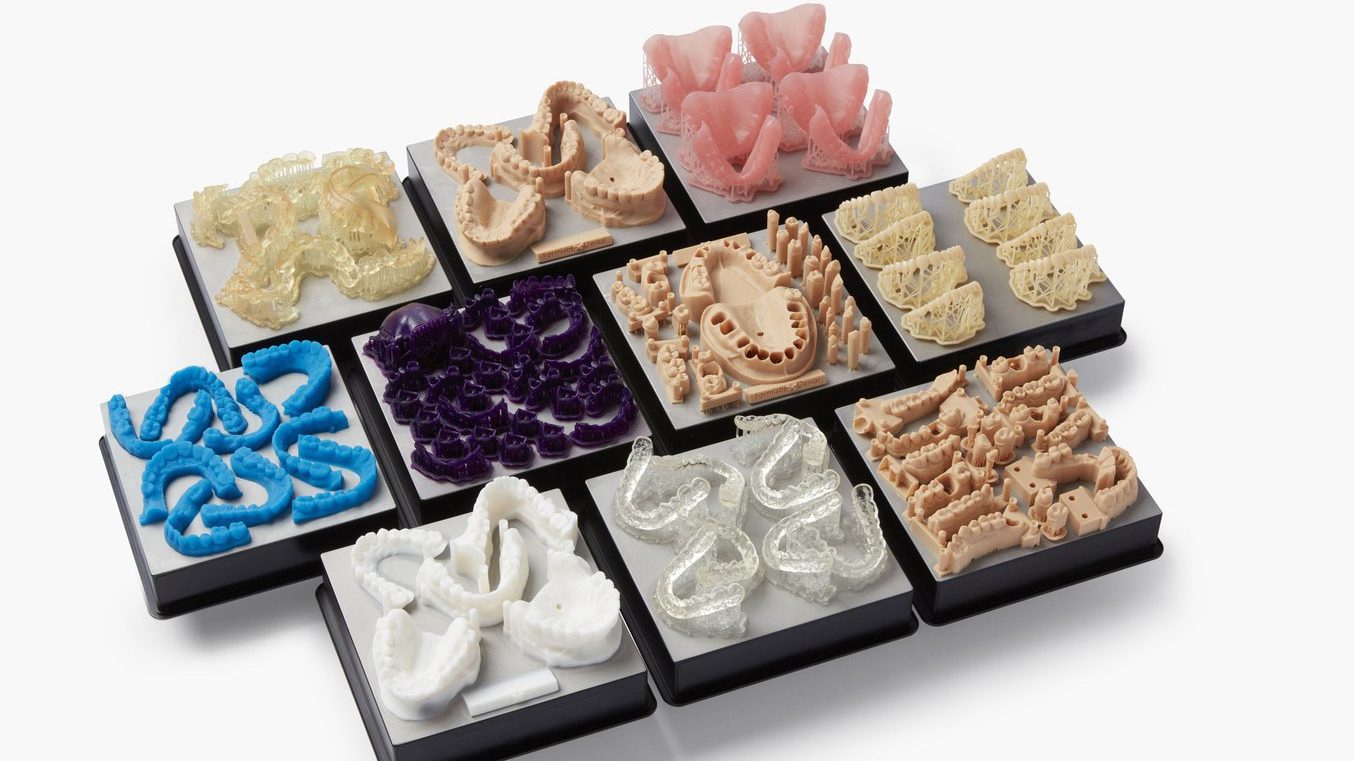 The Formlabs Form 3B is designed for compatibility with a large swath of dental resin materials. The company currently has around 50 materials scientists developing new materials and profiles that will be verified by its unit of dental professionals before hitting the market. At the time the printer was released, Formlabs announced that four new hues of denture resin were added to the material portfolio.
While more dental materials are expected to be released in the near future, Formlabs already has a wide range of resins available for orthodontic applications. Here's a quick glance at what's currently available:
Model Resin: This resin was developed for high precision, accuracy, and throughput, all of which are critical requirements for dental models. According to Formlabs, Model Resin is ideal for dental modelmaking and clear aligner production.
Surgical Guide Resin: This is an autoclavable, biocompatible resin developed specifically for Formlabs 3D printers. Surgical Guide Resin can be utilized to 3D print dental surgical guides for implant placement. It was rigorously tested with autoclaves, solvents, and implant systems, ensuring part quality, accuracy, and performance.
Dental LT Clear Resin: Dental LT Clear Resin is a clear, biocompatible material made for the production of splints and occlusal guards. It's a Class IIa long-term biocompatible resin that is highly resistance to fracturing, while also offering high optical transparency.
Castable Wax Resin: A highly tested material made for casting and pressing crowns, bridges, and RPDs, Castable Wax Resin provides sealed margins and contains 20% wax for reliable casting with clean burnout. There's no post-curing process required as the printed patterns offer high strength, which in turn increases the speed of production workflow.
Grey Resin: A precise general-purpose model making material that has a matte surface finish, opaque appearance, and precise details. According to Formlabs, Grey Resin can be used by dental professionals to create strong models and prototypes with a high degree of accuracy.
Digital Dentures: Multiple resins have also been developed to digitize the denture production process, making it more cost-effective and efficient. Denture Base Resin is designed for denture bases and try-ins, while Denture Teeth Resin can be used to produce denture teeth.
Formlabs Dental Offers Full Support to Customers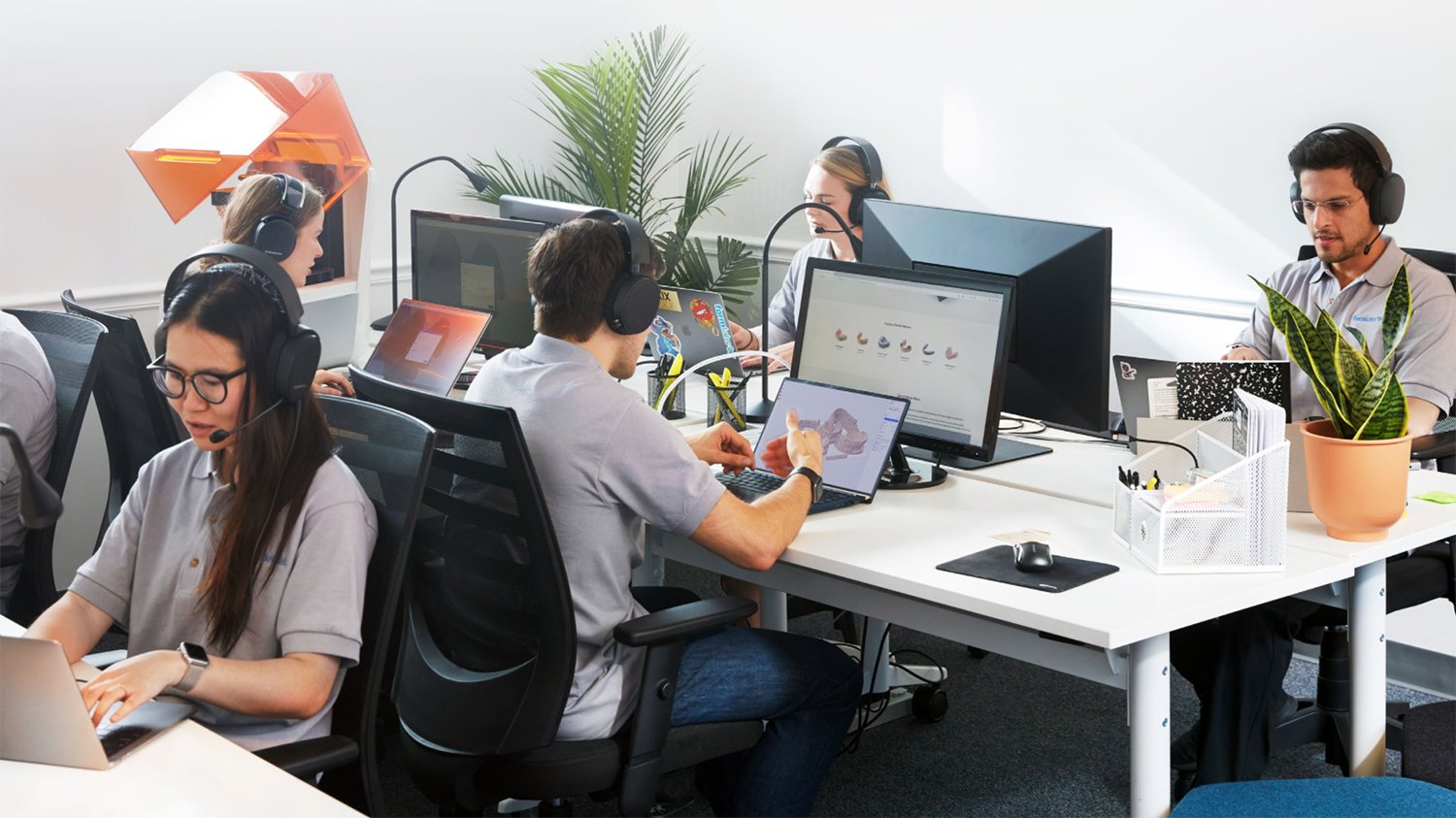 Another aspect that bolsters this dental fabrication ecosystem is the Dental Service Plan (DSP) offered by the Formlabs Dental business unit. This program includes personalized onboarding training, proactive check-ins from staff, equipment diagnostics every six months, as well as phone and email support.
With dental experts stationed in Boston, Massachusetts, and Berlin, Germany, onboarding is made easy for customers from both continents. This training is intended to help customers optimize their specific use of the Form 3B. For those who are new to dental 3D printing, Formlabs also has a treasure trove of online resources, including guides, videos, and tutorials.