3D printed food has been around for quite some time – theoretically, at least. Now Food Inc. is hitting London with the world's first 3D printing restaurant.
Over the last years, we've heard a lot about 3D printed food, but somehow, it totally failed to manifest in our daily lives. Pancakebots and 3D printer food nozzles were merely an appetizer to what the future might bring, and those chocolate 3D printers are still far from being marketable.
Food Ink want to change that. They have will be touring the world's cities with an international team. Their goal: To prepare a pop-up dinner series "where fine cuisine meets art, philosophy and tomorrow's technologies".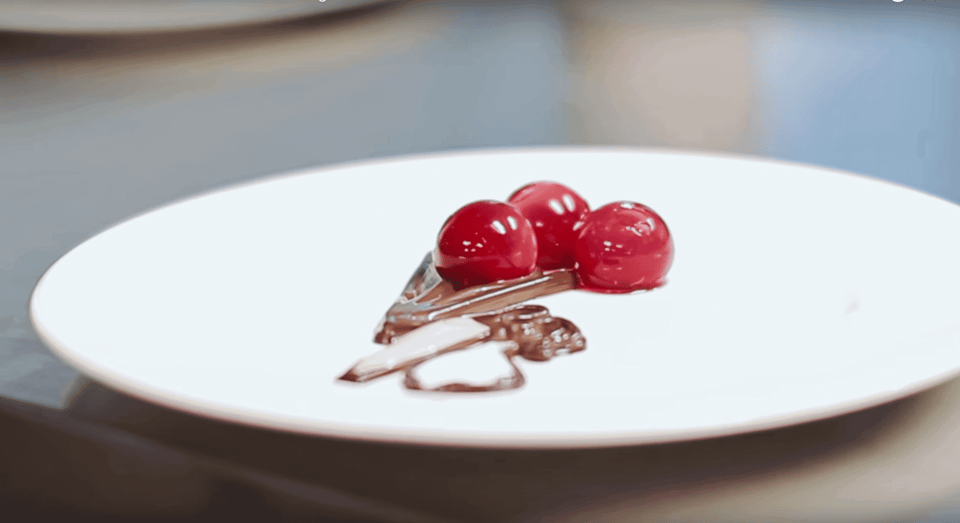 This month, the company will be bringing their printers to London for three days – then they plan to tour Berlin, Dubai, Seoul, Rome, Tel Aviv, Barcelona, Paris, Amsterdam, Toronto, NYC, Taipei, Las Vegas, Sao Paolo, Tokyo, Austin, Singapore, Los Angeles, Cape Town, Sydney and Reykjavik.
Three dinners will take place on 25, 26 and 27 July. Just 10 spots are available each evening with tickets costing a whopping £250 each. The installment will take place at 8 Dray Walk in Shoreditch.
Their dishes included in this "multi-sensory food experience" are created by using several dutch Flow 3D printers right in front of the customers' eyes.
What is Food Ink About?
Guests will be treated to a nine-course meal, with dishes made from pizza dough, hummus, mushy peas, chocolate mousse and, goat cheese. According to our research, anything that can be extruded will be 3D printed by the eclectic team of chefs, artists, and industry experts. Not everything will be prepared live – 3D printing food simply takes too much time (or you need a battery of 3D printers).
Joel Castanye and Mateu Blanch are the two minds behind the menu – two stellar chefs of elBulli and La Boscana fame. There's yet another twist to the 3D printed pop up as all of the utensils and even the chairs will have been 3D printed too. These were designed by Iwona Lisiecka and Arthur Mamou-Mani.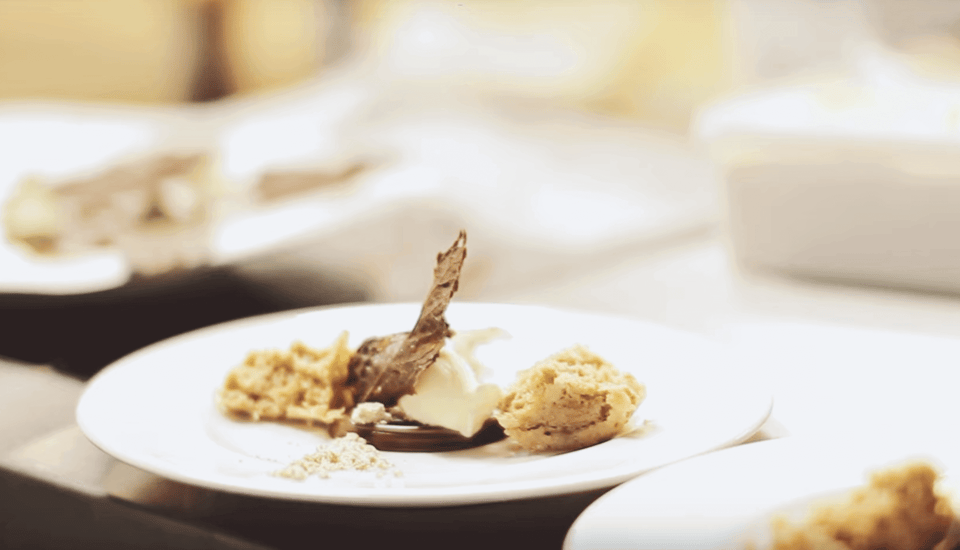 If you can't afford this luxury, the event will also be live-streamed online but we don't recommend trying to print your own decadent food at home. Food Ink will also be hosting two public open days where visitors can sample 3D printed snacks, as well as use printers and pens too.
(Source: TimeOut)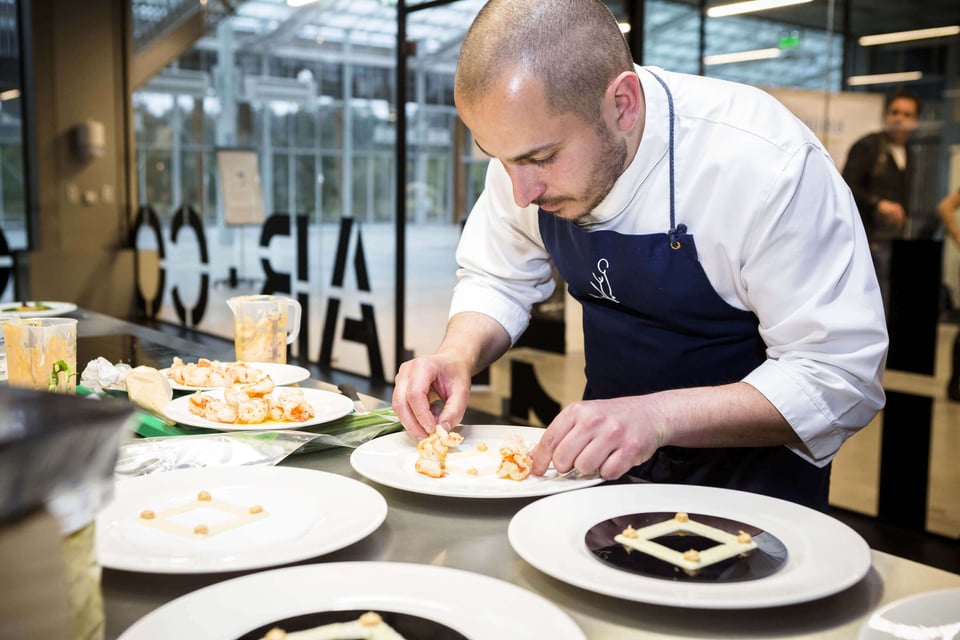 License: The text of "World's First 3D Printing Restaurant Opens in London" by All3DP is licensed under a Creative Commons Attribution 4.0 International License.
Stay informed with notifications from All3DP.
You get a notification when a new article is published.