Plans are afoot to build a new tourist attraction in Russia, a scale replica of Winterfell from Game of Thrones that's 3D printed in concrete.
As seen on TV show Game of Thrones, Winterfell castle is the family seat of the House Stark, ruler of the North. Would you want to visit it? Probably not. But that hasn't discouraged a cement factory from building a replica in their back yard in Yekaterinburg, central Russia.
The impetus for the project is to show off a massive 3D printer at the Yekaterinburg Cement Factory. Using fast-setting cement instead of plastic, it operates much like a typical desktop 3D printer, by extruding material and fabricating an object layer by layer.
Once completed, the company is optimistic that they will have created a compelling local tourist attraction. And proof of their industrial prowess.
Given how many fans there are of the show, it's not surprising how much curiosity has been generated by the announcement. The construction project has already been featured on national news in Russia (embedded below).
What's unclear, however, is whether the company has the permission or blessing of George R. R. Martin and HBO…
Winterfell as Family Tourist Attraction
According to factory boss Rinat Brilin, Winterfell was the ideal structure to build with his company's cement printer. He explained to Russian TV station Telekanal 360:
"Why this castle? First of all, it is, in my view, very beautiful. And it also demands the use of many new technologies to construct that simpler buildings don't require."
At the site in Yekaterinburg, only three people are actually working on the print, extruding concrete around sections of a steel frame. And there's just one computer programmer monitoring the progress of the resulting structure.
Despite the small team of personnel, the company says that their version of Winterfell is on track to be finished by the end of September.
This isn't the first time we've seen concrete 3D printers in action. Italian company WASP has been developing their own house-building 3D printers for some time. But this is the first one to infringe on intellectual property rights (that we're aware of).
What do you think of 3D printing a castle using cement? Will we see an ersatz Hogwarts located in Siberia next? Let us know in the comments.
Source: The Telegraph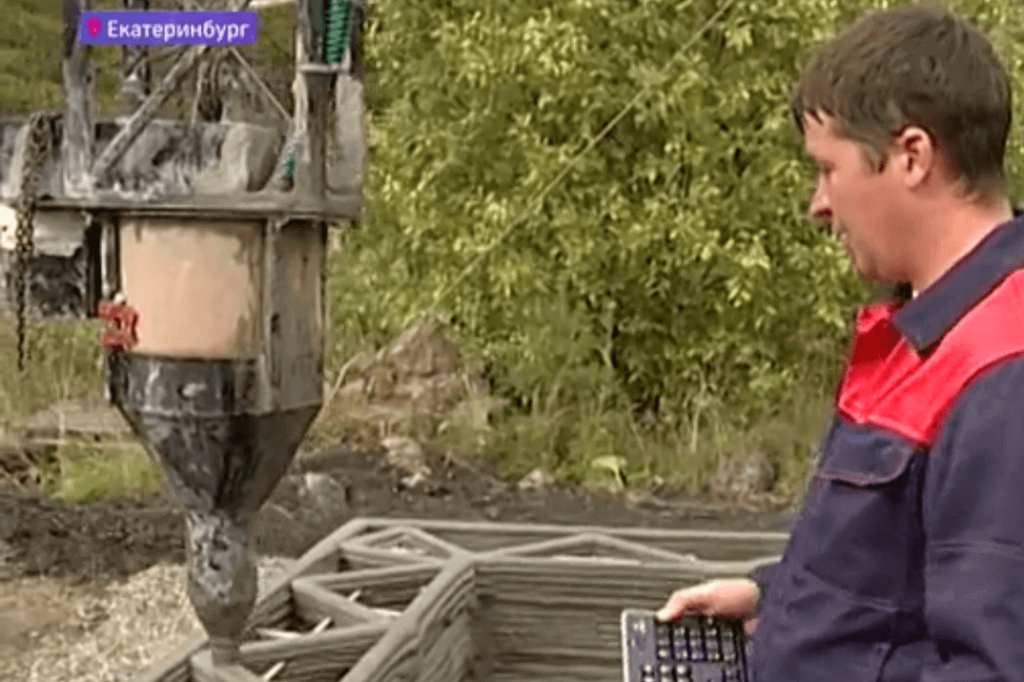 License: The text of "Winterfell from Game of Thrones is 3D Printed in Cement" by All3DP is licensed under a Creative Commons Attribution 4.0 International License.
Subscribe to updates from All3DP
You are subscribed to updates from All3DP
Subscribe
You can't subscribe to updates from All3DP. Learn more…